Travel Itineraries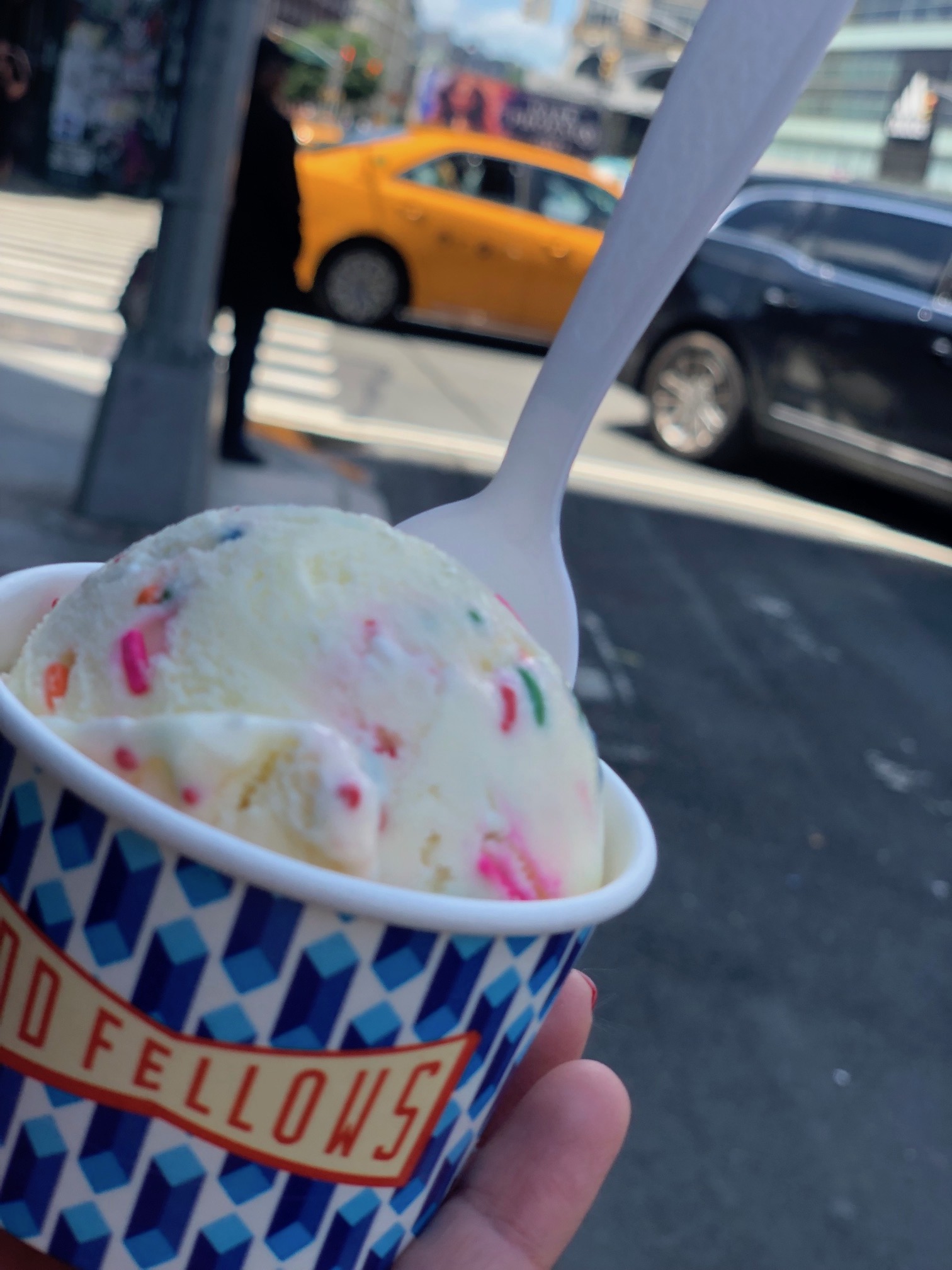 The Musts: NY Summer
The key to a good NY summer is to be outside! Here are some top outdoor spots in the city:
TO DO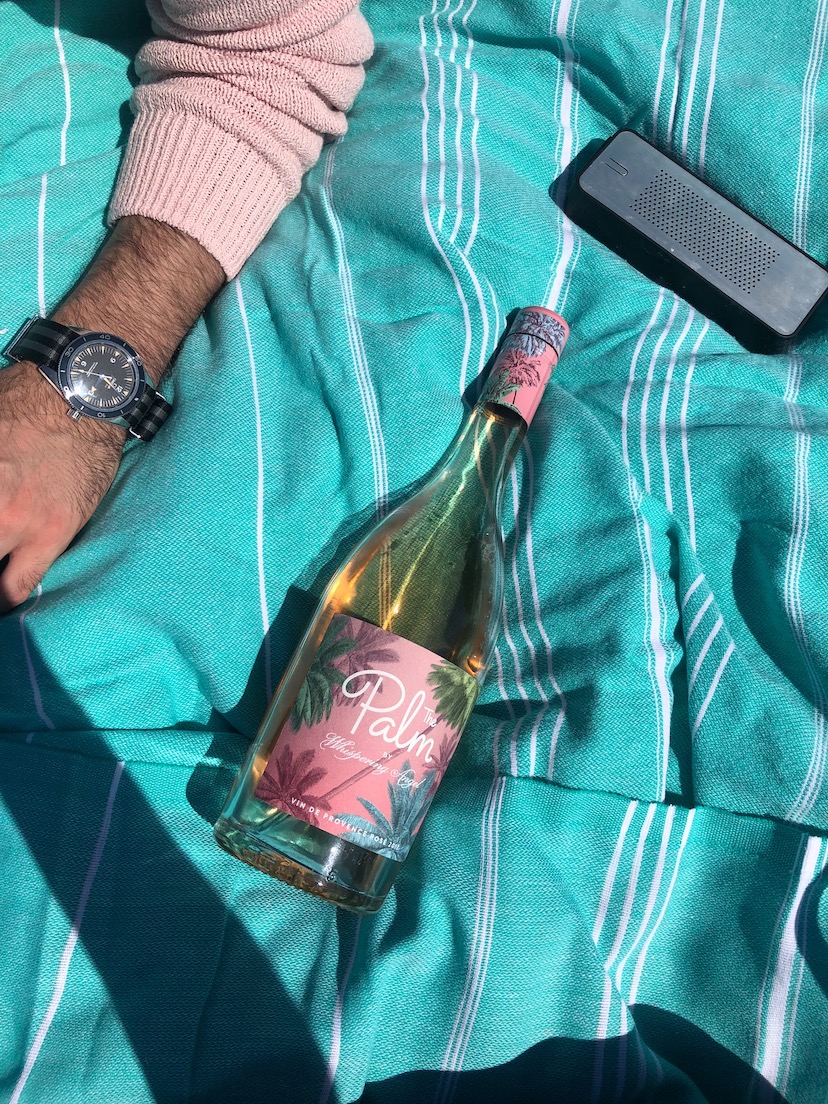 Get Outdoors
Have a picnic at Central park
Go to a movie on the lawn in Central Park
Do an outdoor workout
Citibike
TO EAT
Eat Outdoors
Literally any outdoor restaurant in Brookfield Place is ideal: Le District, PJ Clarke's, Seamore's, etc.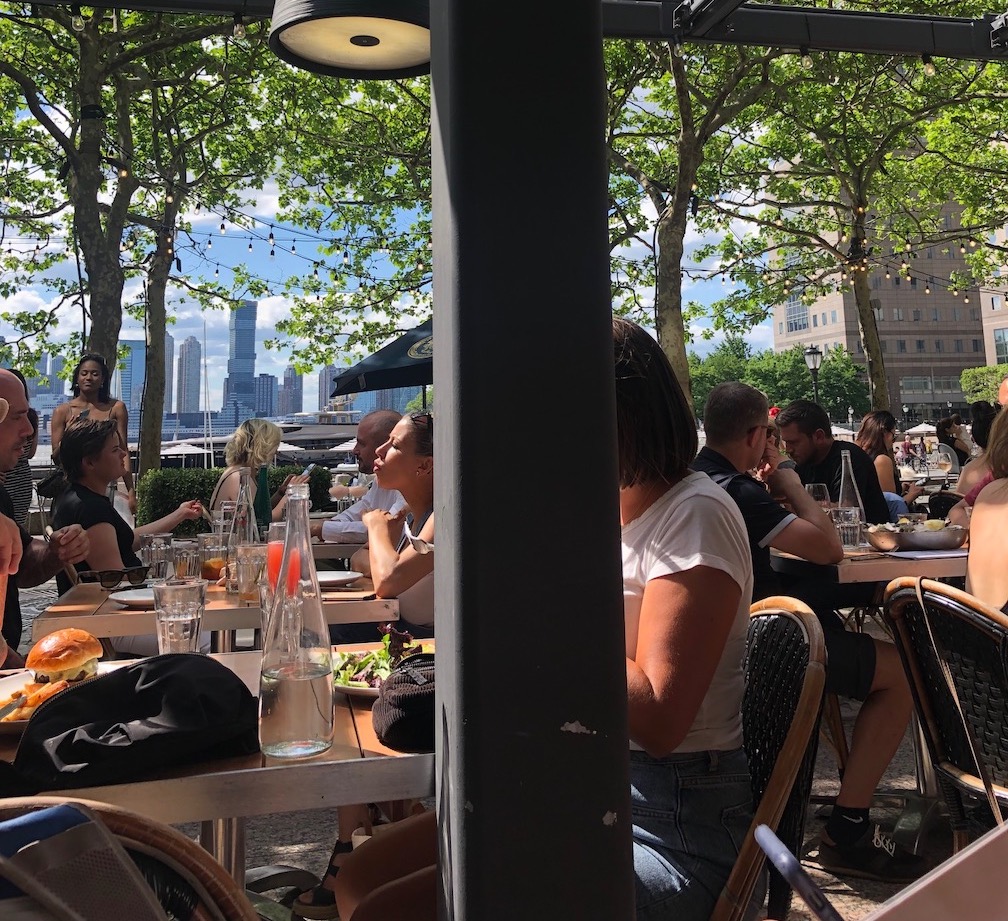 TO DRINK
City Vineyard
Grand Banks
Pier 17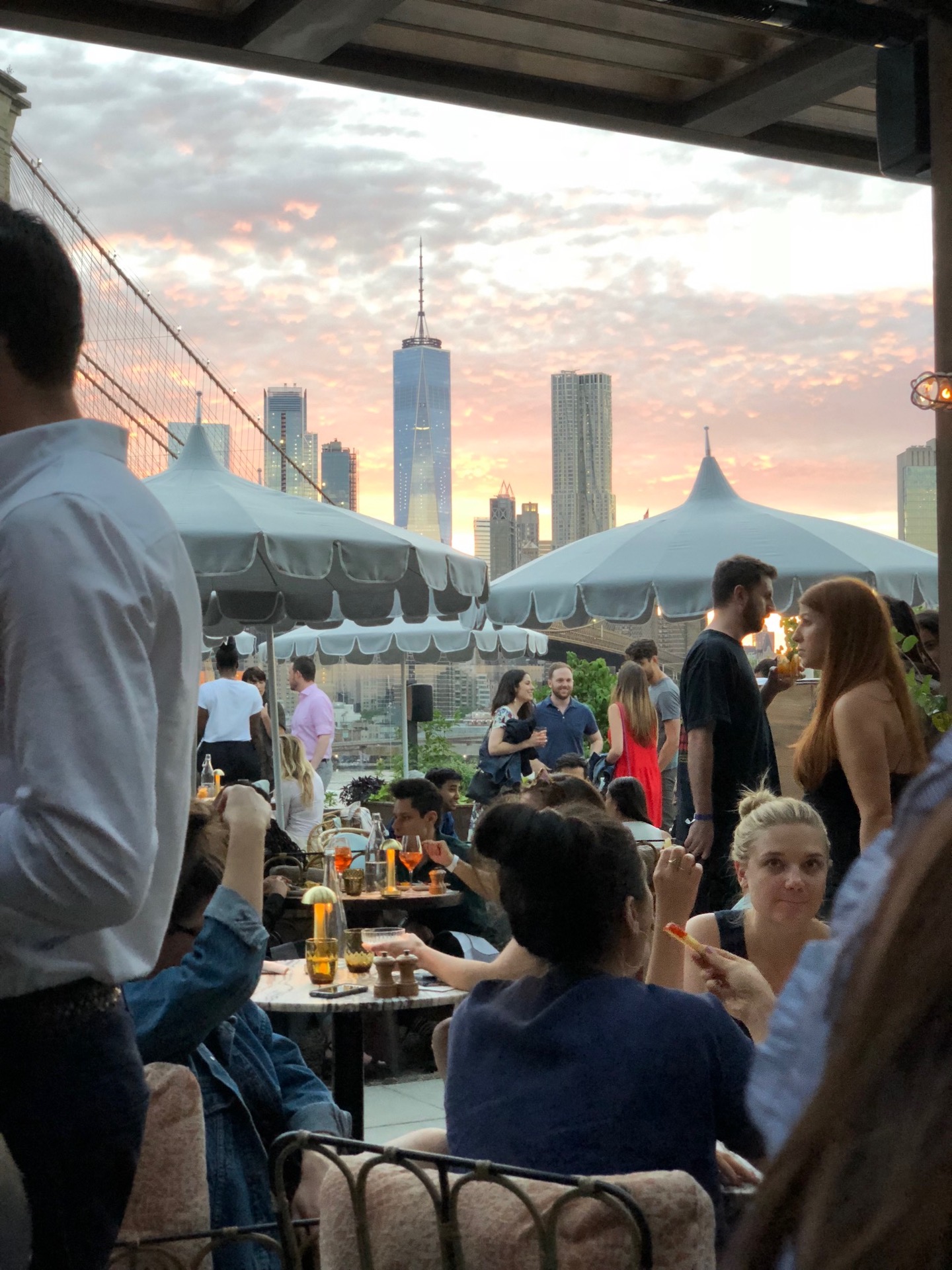 Dumbo House
Gitano
Gilligan's
Roof at Park South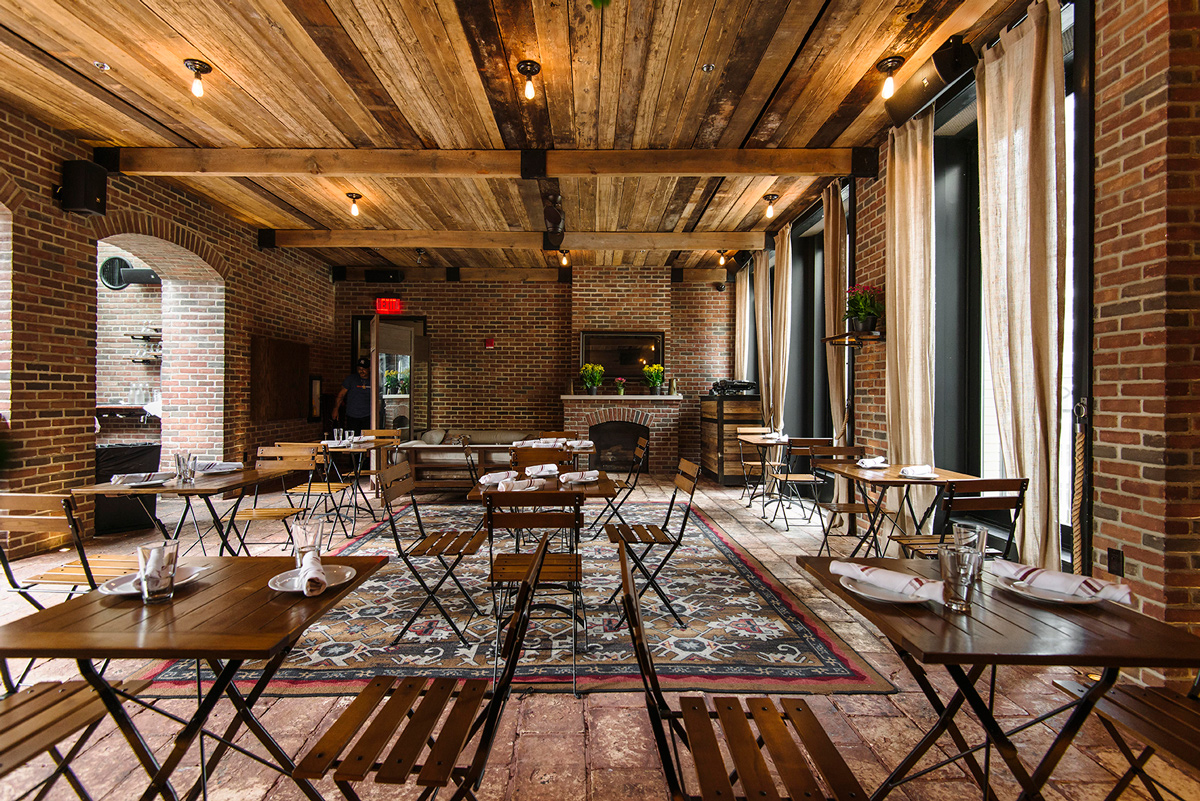 Refinery Rooftop
TO WEAR
Comfortable chic. You can go jeans and a basic tee or a summer dress. Sneakers are perfect for both this season.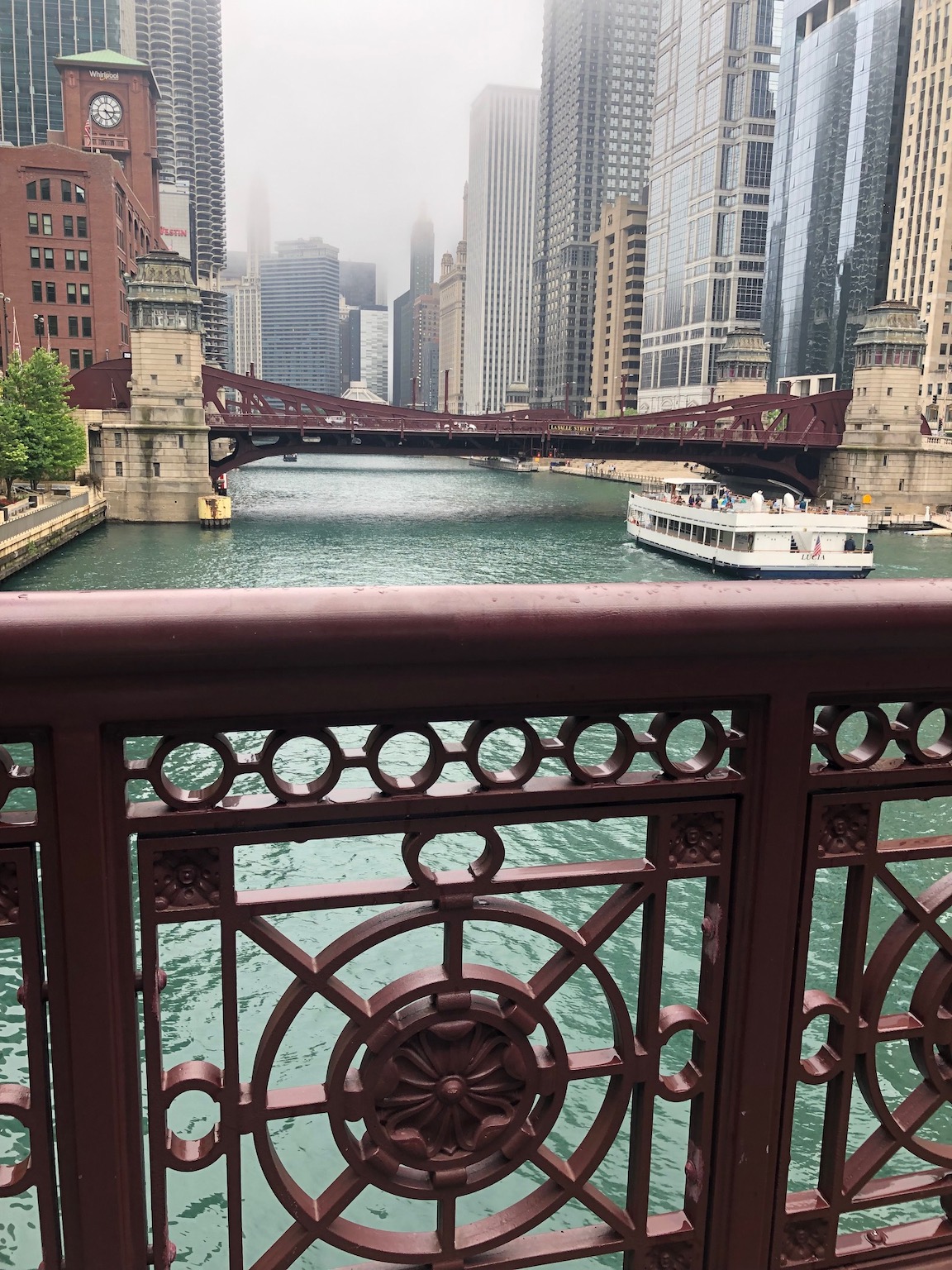 The Musts: Chicago
Another place I've been to twice and loved more the second time around: Chicago!
TO DO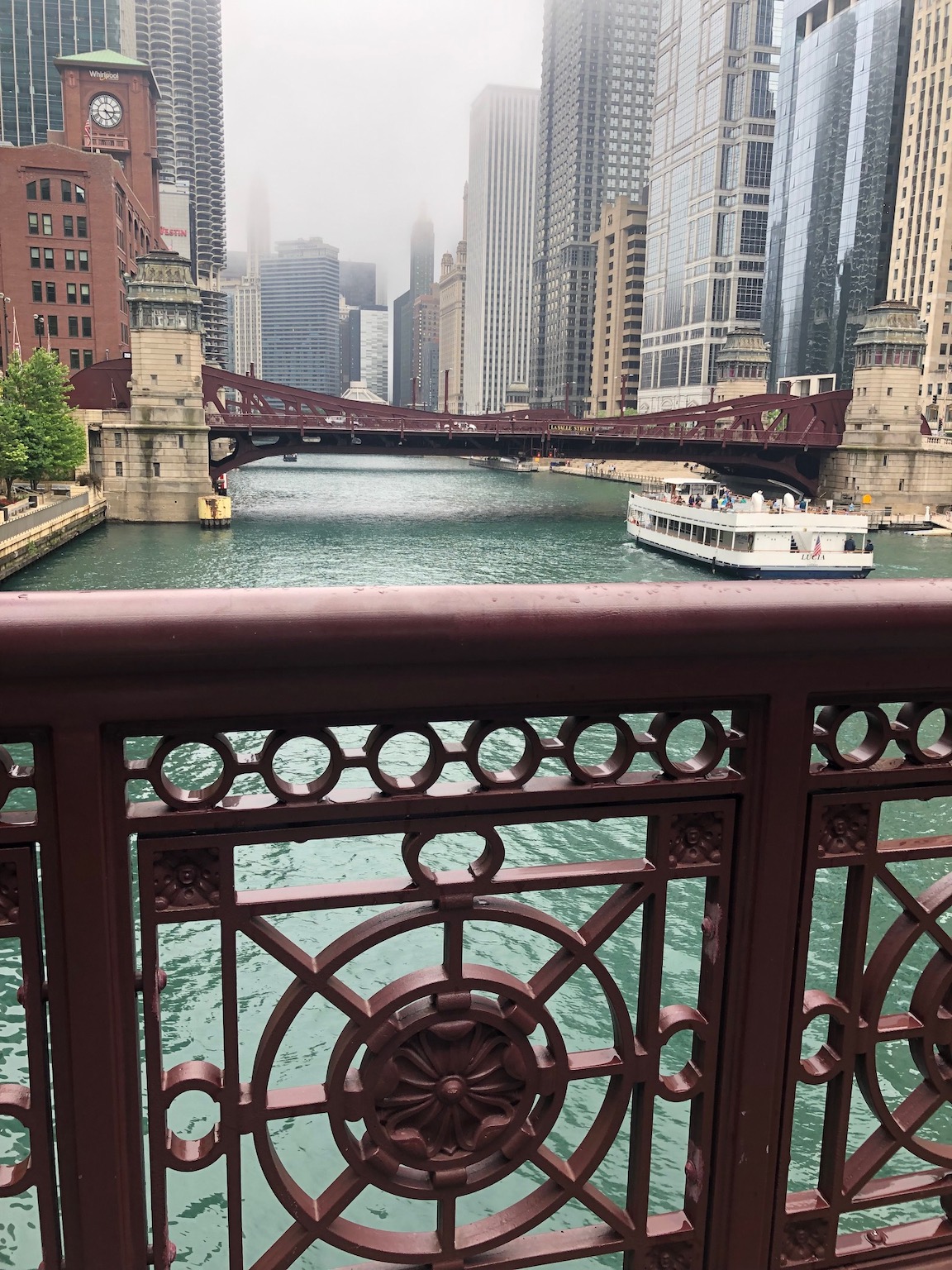 The River
Conveniently situated in downtown's North River neighborhood. If you get the chance to come here on a warm summer day, I would. Better yet, go for happy hour. Even with drizzle, the outdoor cafe's were buzzing and it's a vibe.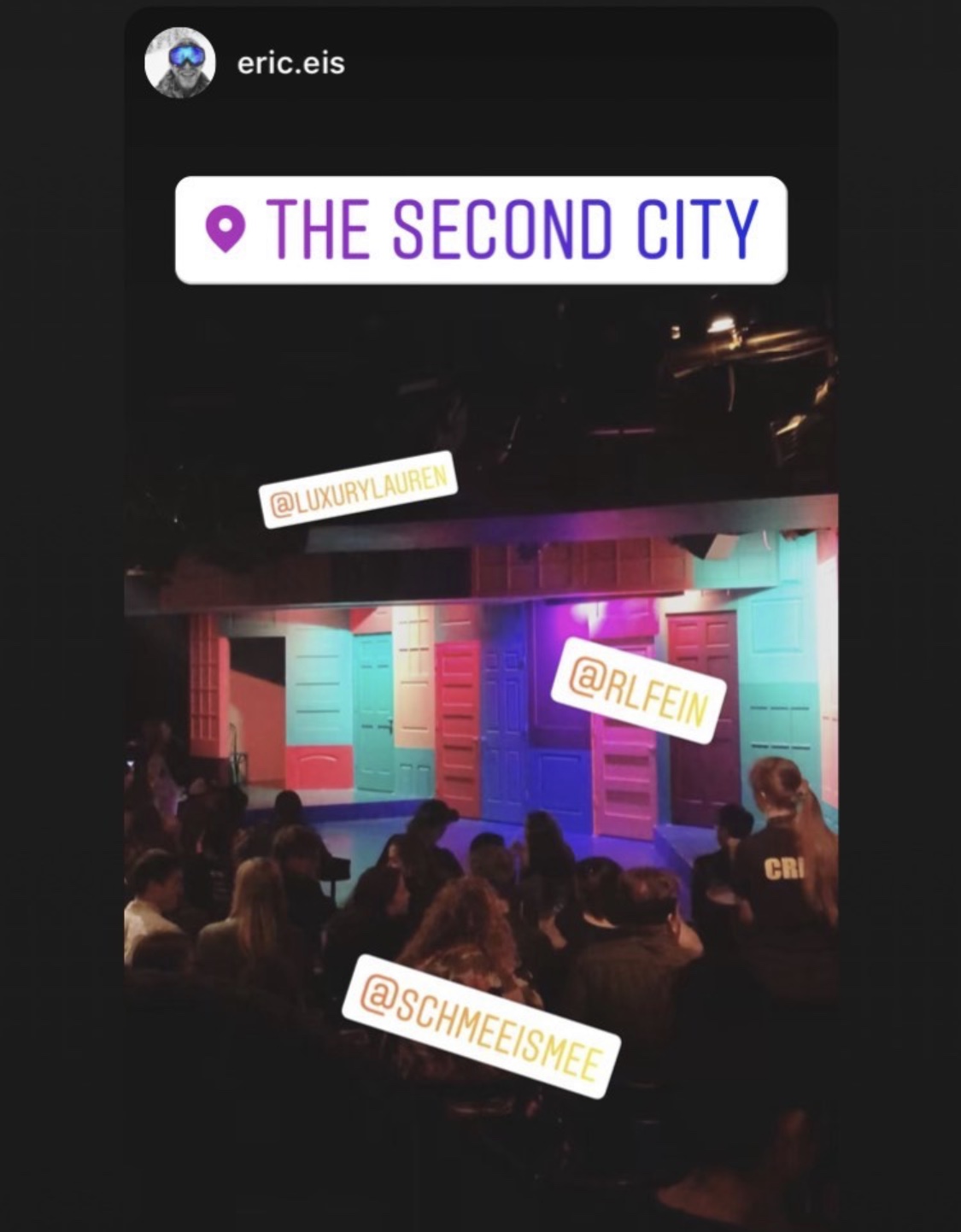 The Second City
I went to "Grinning from Fear to Fear" [2 written scenes and 1 improv] and it.was.hilarious. I'd bet money on all of their other feature shows being just as amazing. And yes, this is where Vince Vaughn went in "The Breakup".
TO EAT
Cabra
I had the best (only) Peruvian dinner I've ever had on top of the Hoxton Hotel, compliments of Top Chef's Stephanie Izard. Order everything, except the himachi tiradito - go tuna here.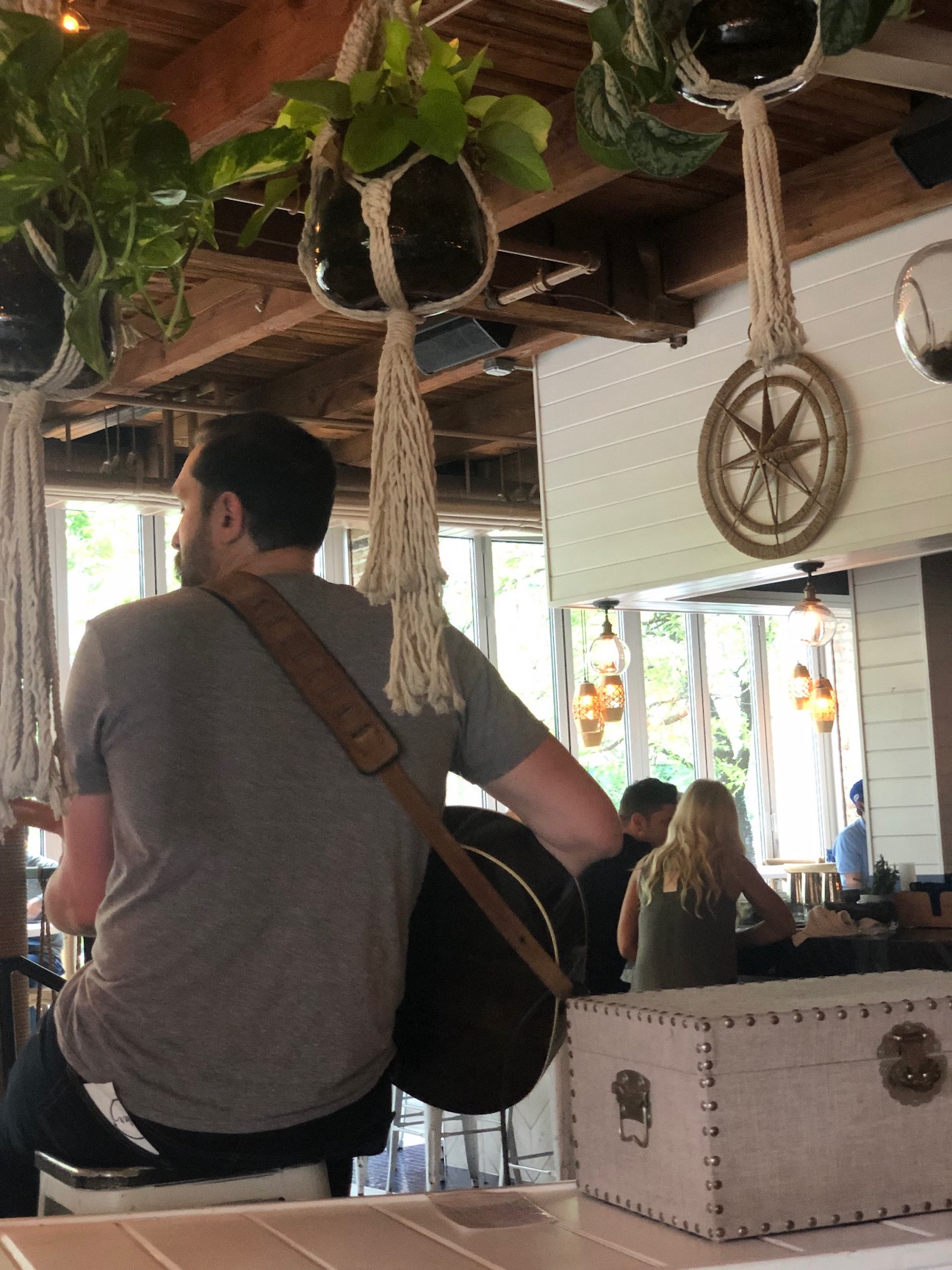 Hampton Social
The cutest brunch spot! Okay, okay - Chicago is all about "cute" places to eat. I chose this place over Somerset (better food) and I'm happy I did because it actually belongs in the Hamptons + live music.
Paradise Park
This place is pretty young, BUT, maybe thats the fun in it. Embrace the gimics like: Prosecco's with popsicles, a bathtub full of White Claw, and Instagram worthy backdrops! Neighborhood: Wicker Park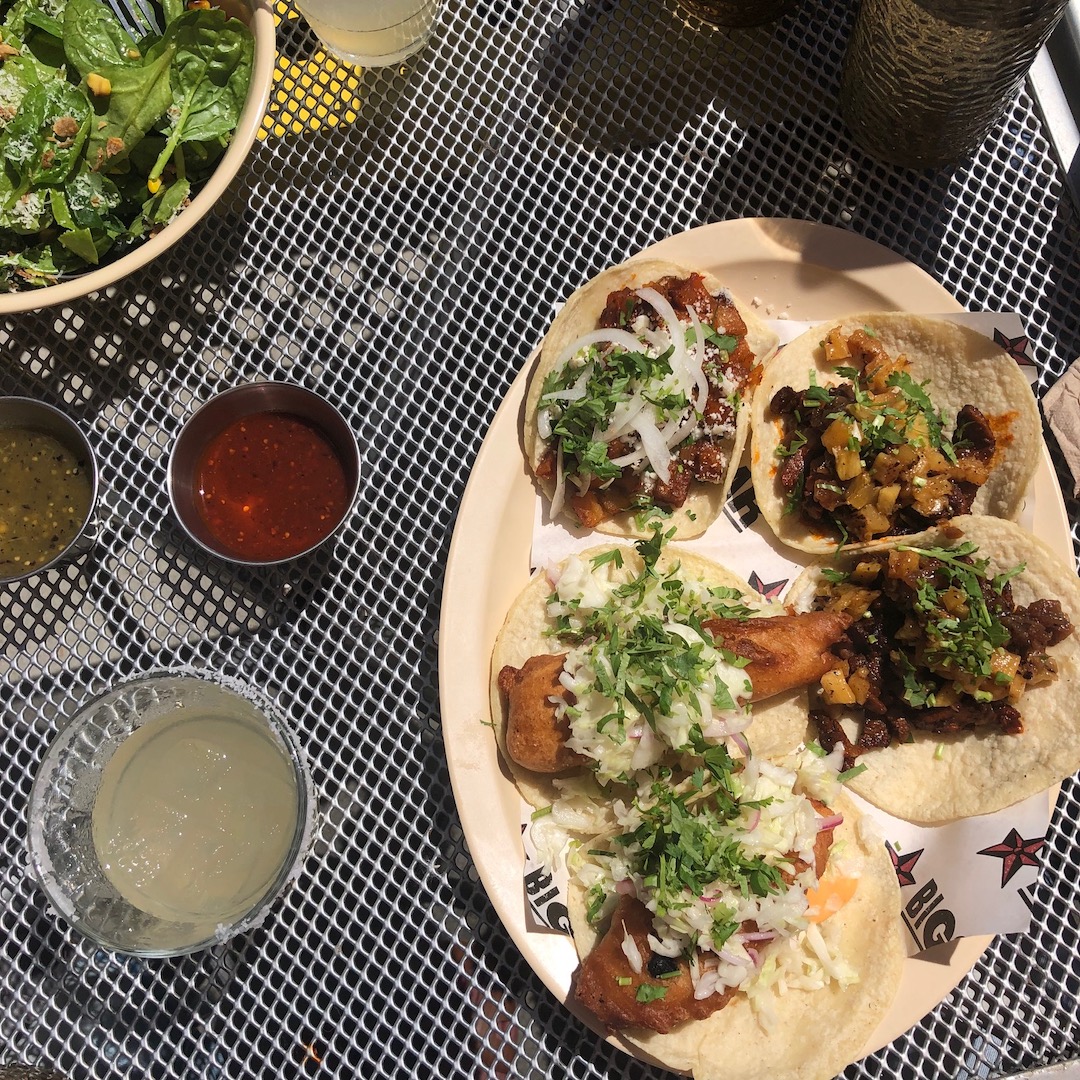 Big Star
SKIP
Do not eat here unless your starving, and even then, just order the chips. Bottomless and oddly similar to origital Fritos. Neighborhood: Wicker Park
TO DRINK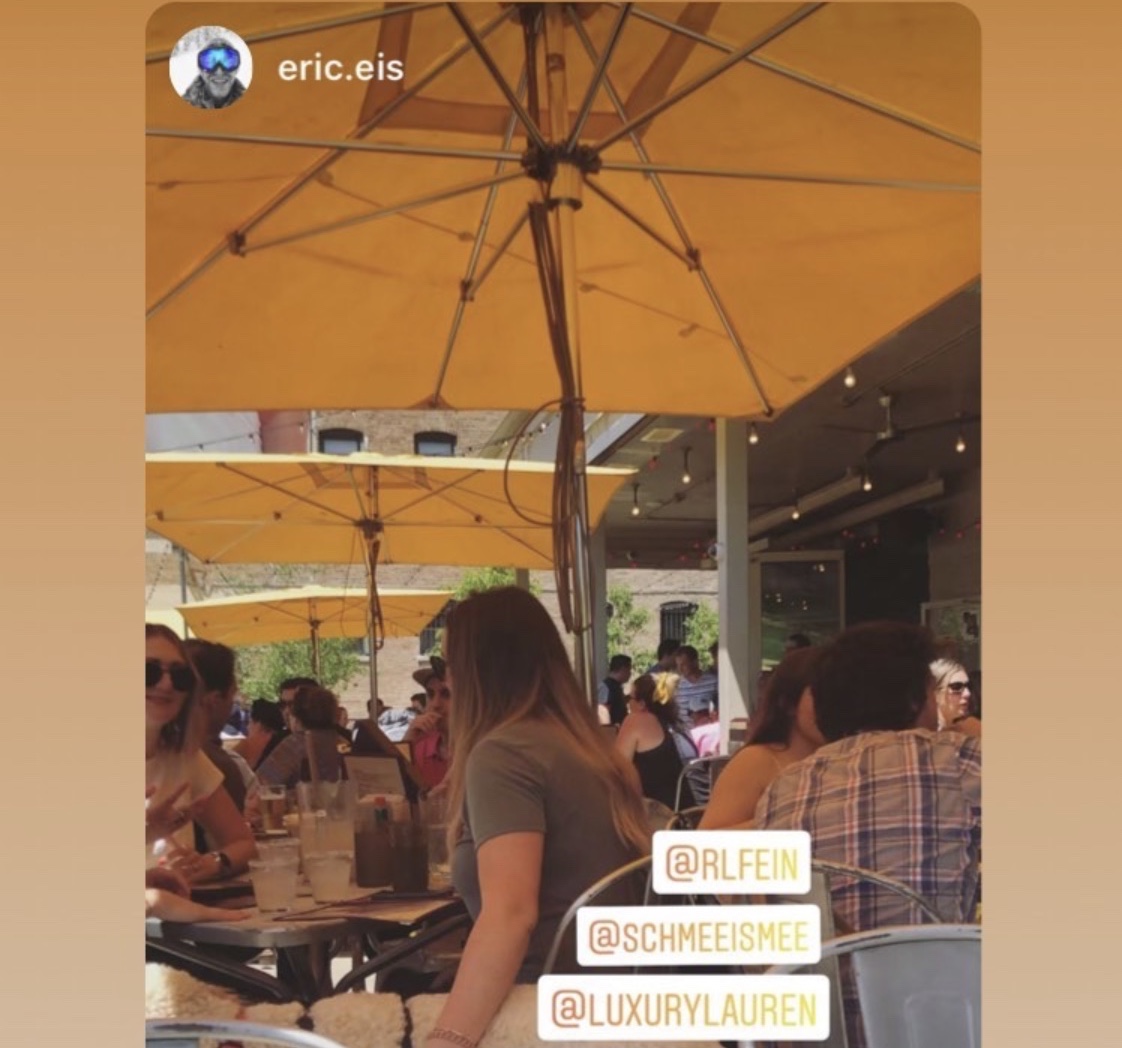 Big Star
The food might not be good here, but the drinks are strong. Careful with those pitchers of margarita! Neighborhood: Wicker Park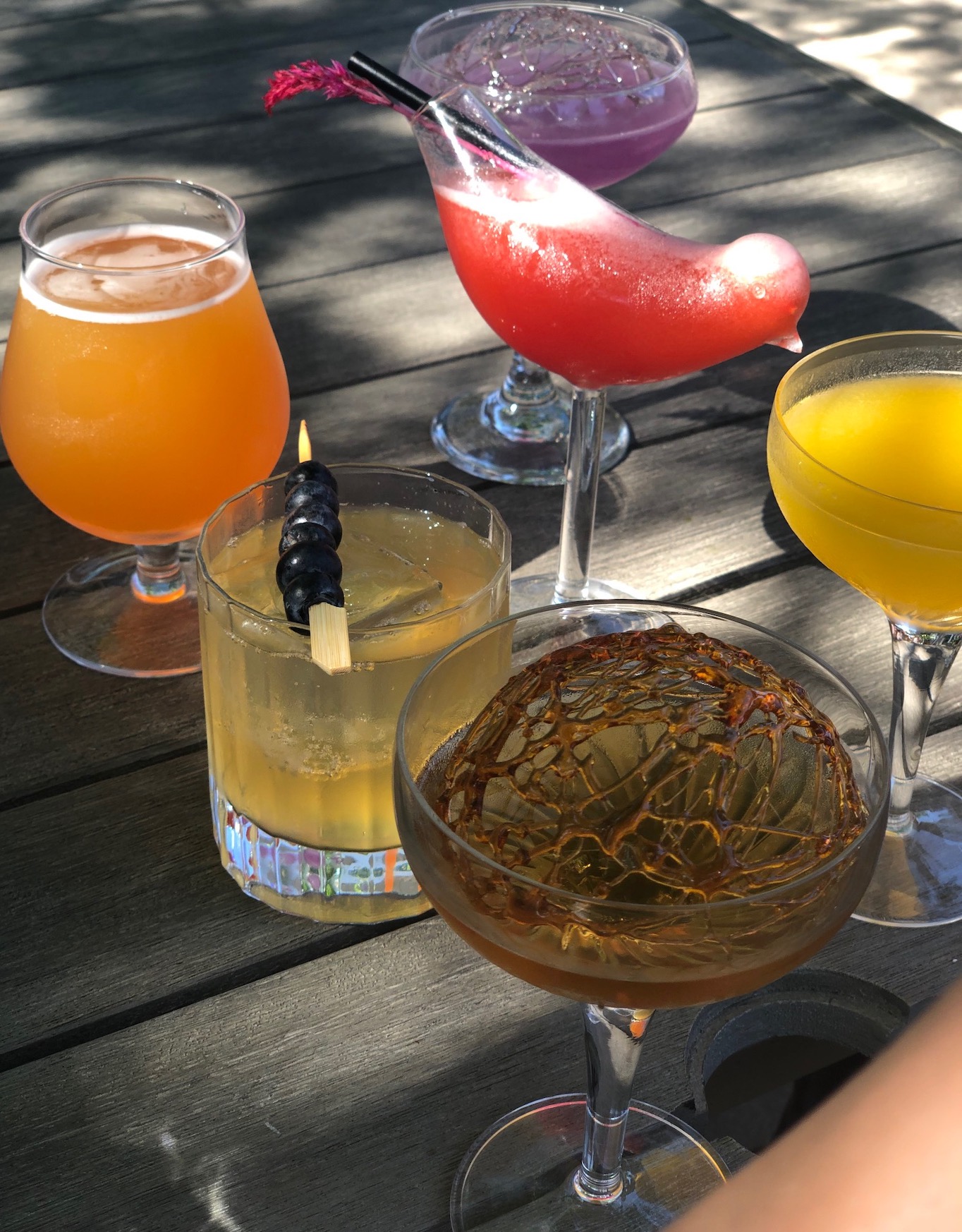 Machine
Correction, Machine: Engineered Dining & Drink*. So you can guess what's going on here right? Neighborhood: Wicker Park
TO WEAR
Layers are the name of the game here. Even in the summer, temperatures drop quickly at night.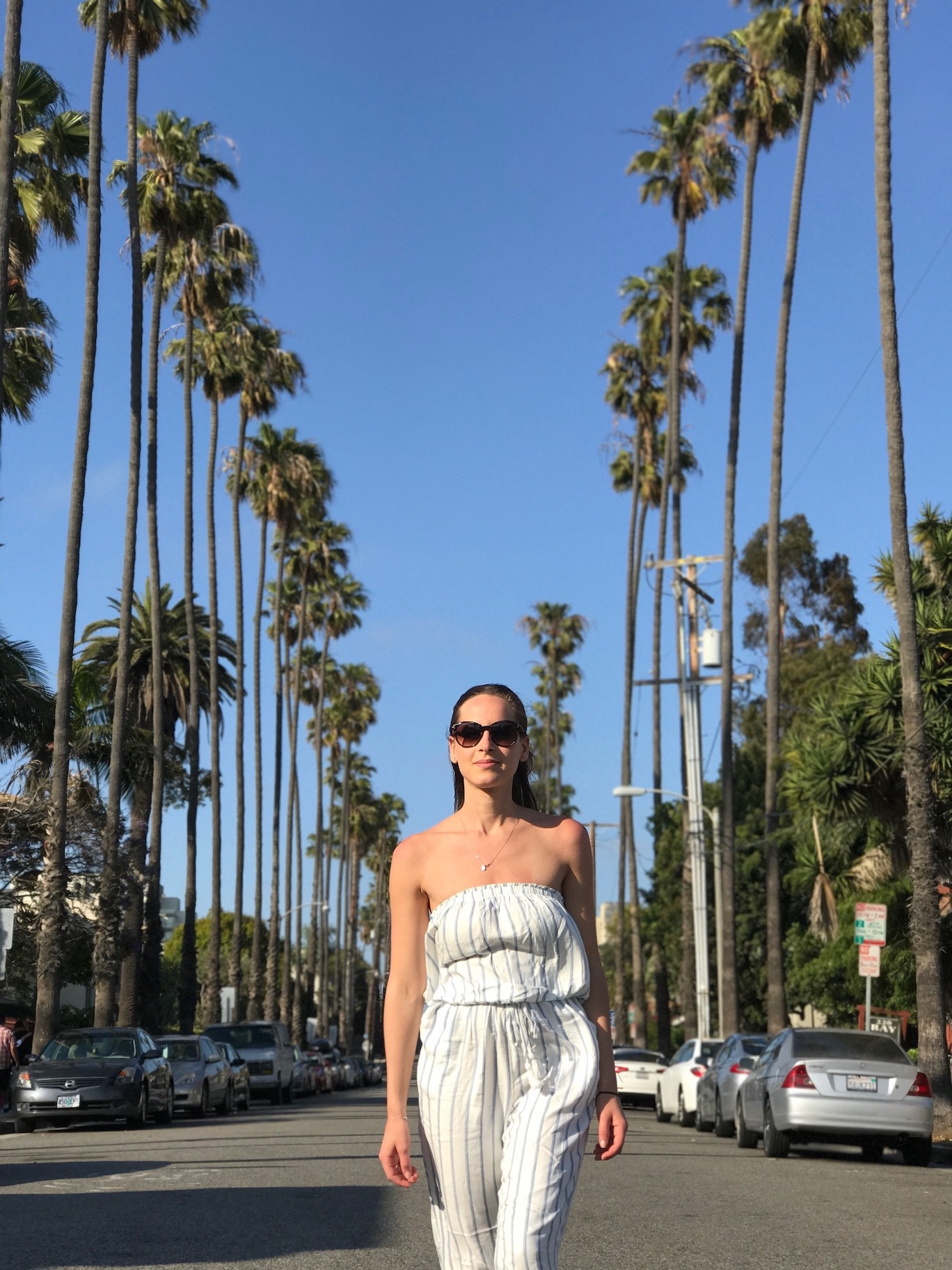 The Musts: LA and More
TO DO
LA is pretty amazing - where else has beaches and mountains? There is so much to do from surfing to shopping, working on your fitness to going to wineries, hanging by the pool to scooting around on a bird, and so.much.more.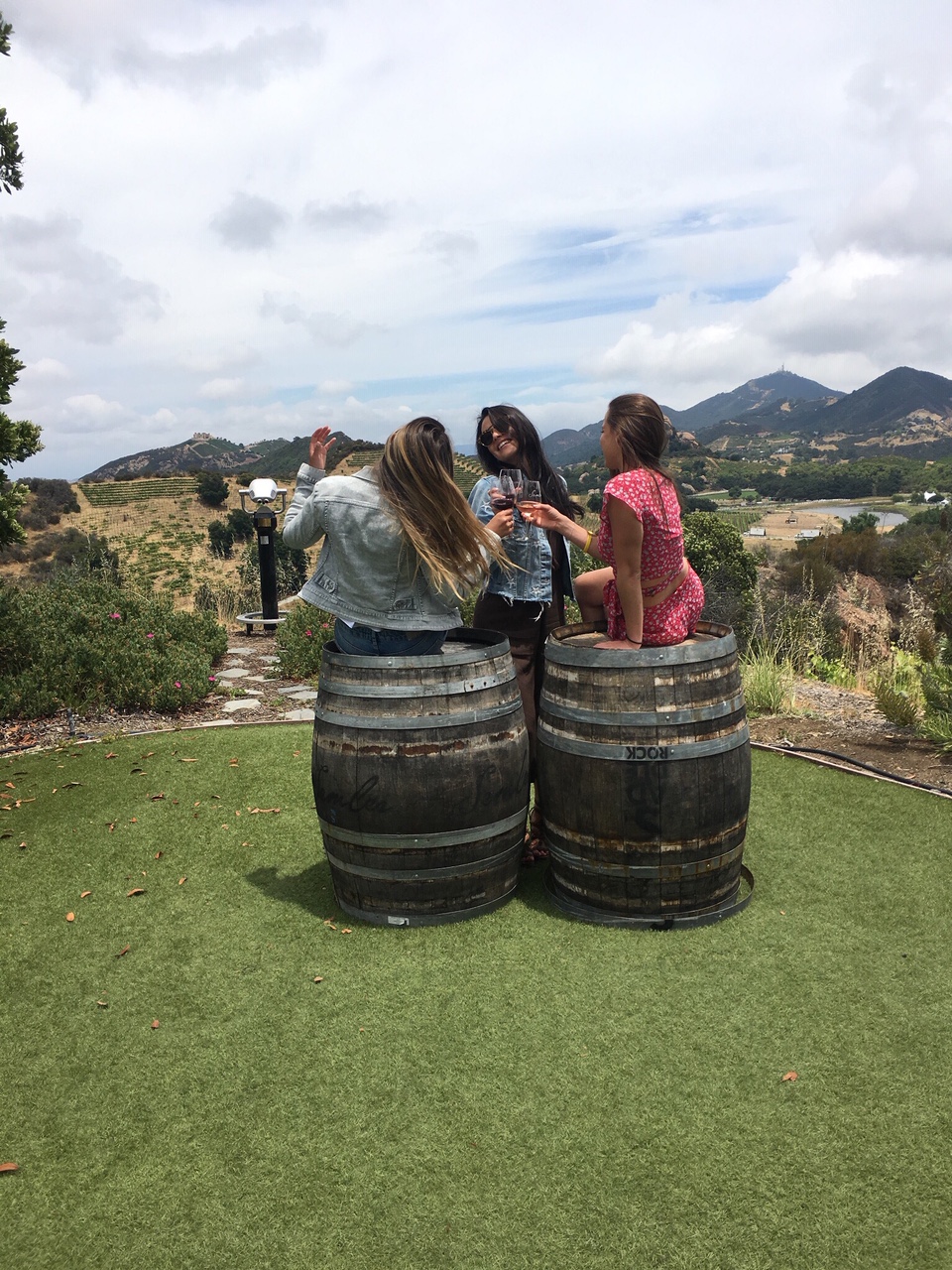 Malibu Wine Safari
Fun and quirky! See animals, The Bachelor mansion, drink wine, plan your wedding...just don't get stung by a bee!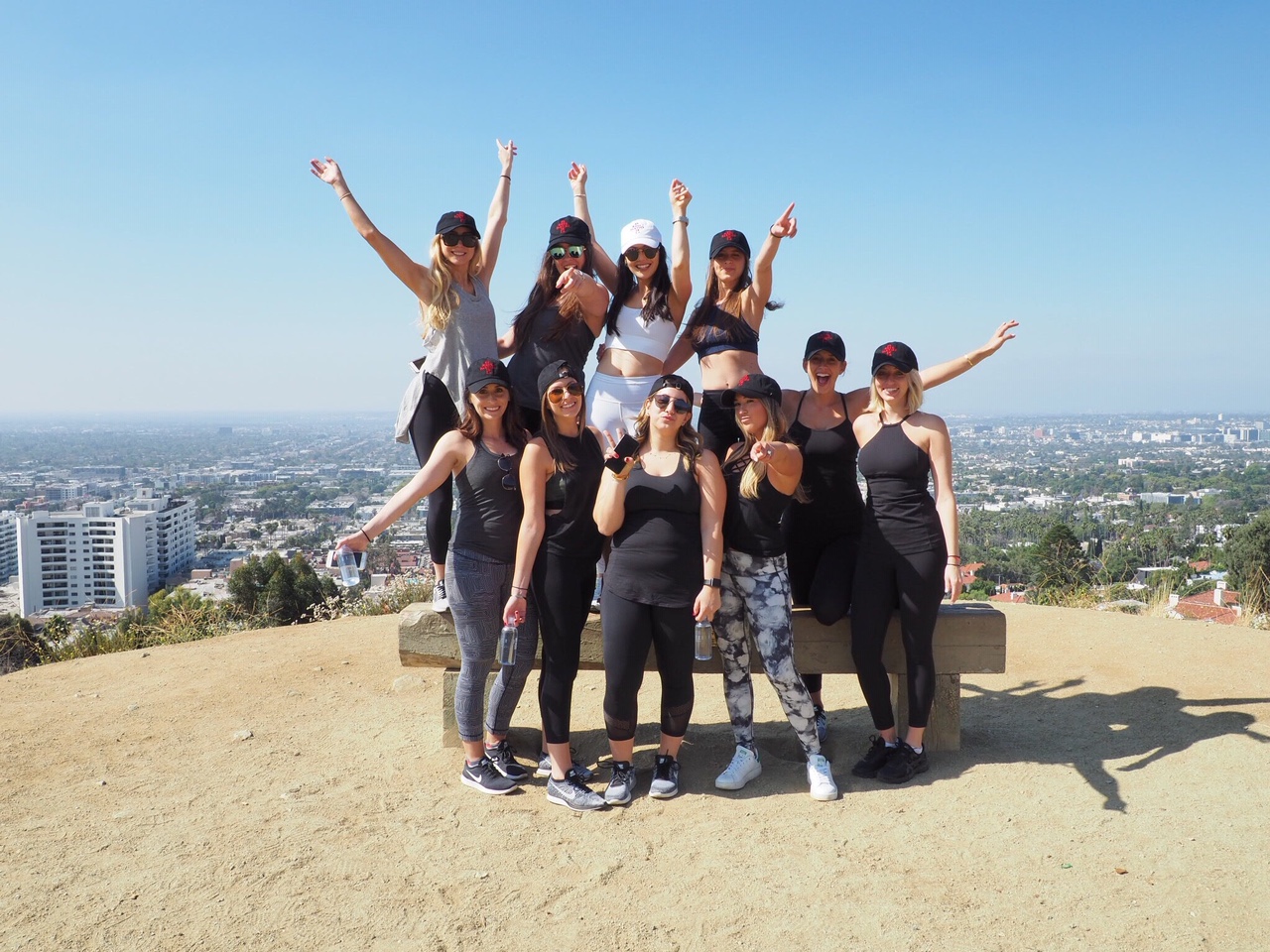 Griffith Conservatory
"Hike" to the Hollywood sign via 1 of 2 paths. Ask a local to take you off the path if you're feeling athletic.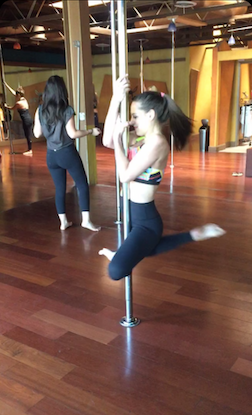 Strip Tease Class
The most hilarious time you'll have. You might even find you have skills! Wear shorts, it's easier to grip the poll.
Dance Classes
Continue admiring the dances you see online IRL. Head to Millenium Dance Complex or The Playground!
TO EAT
Of course there are tons of great places to eat. Here are a few favorites in Malibu, Venice, Santa Monica, and LA: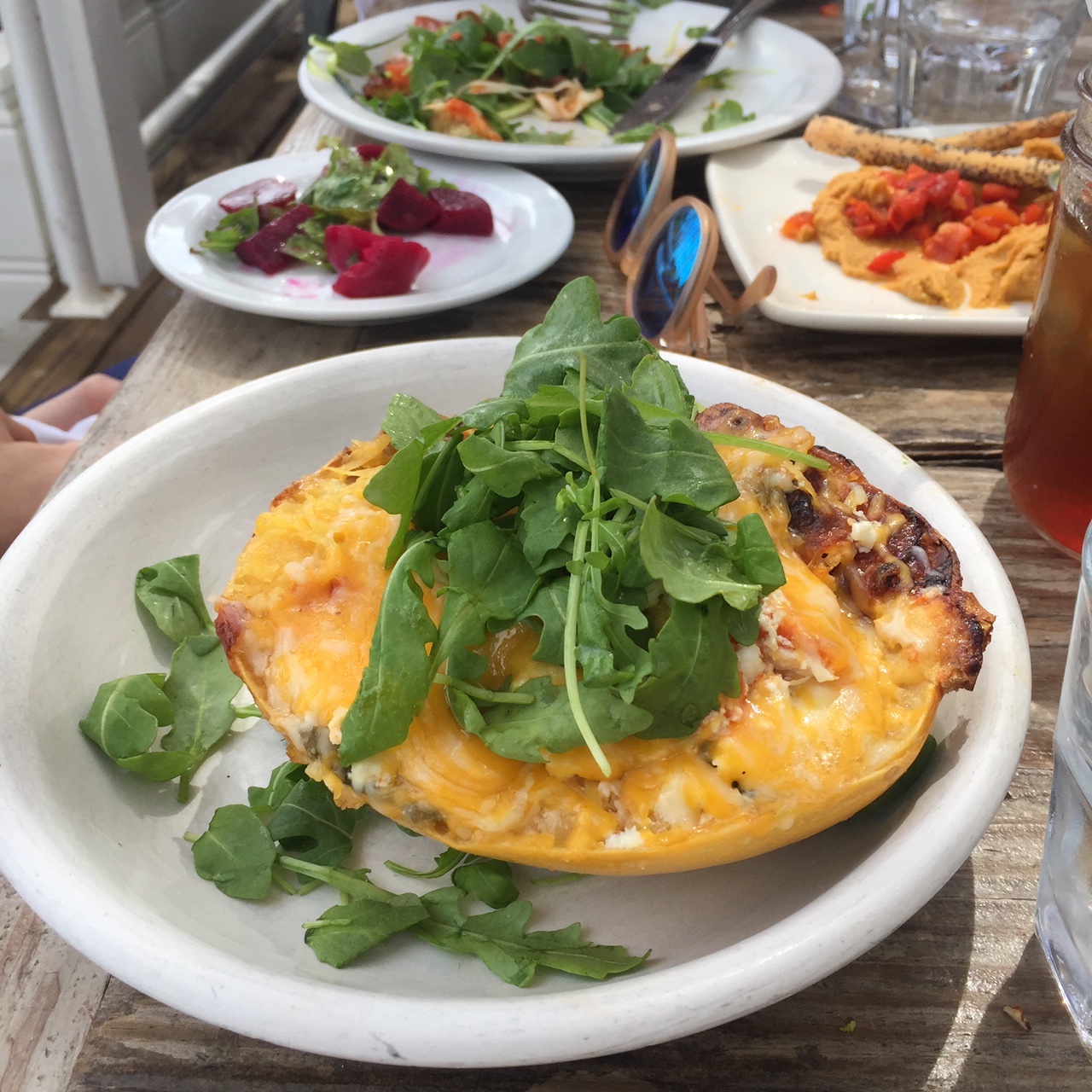 Malibu Farms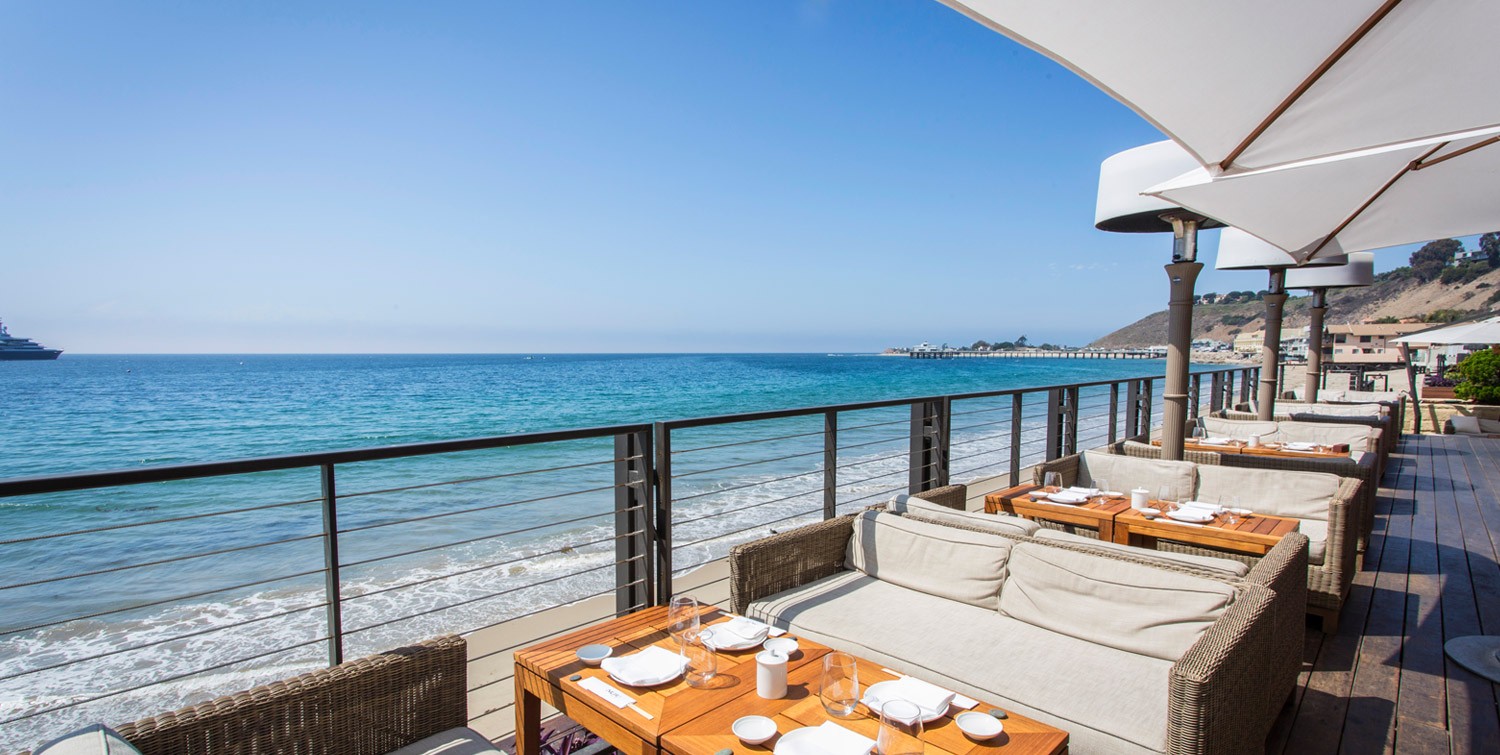 Nobu Malibu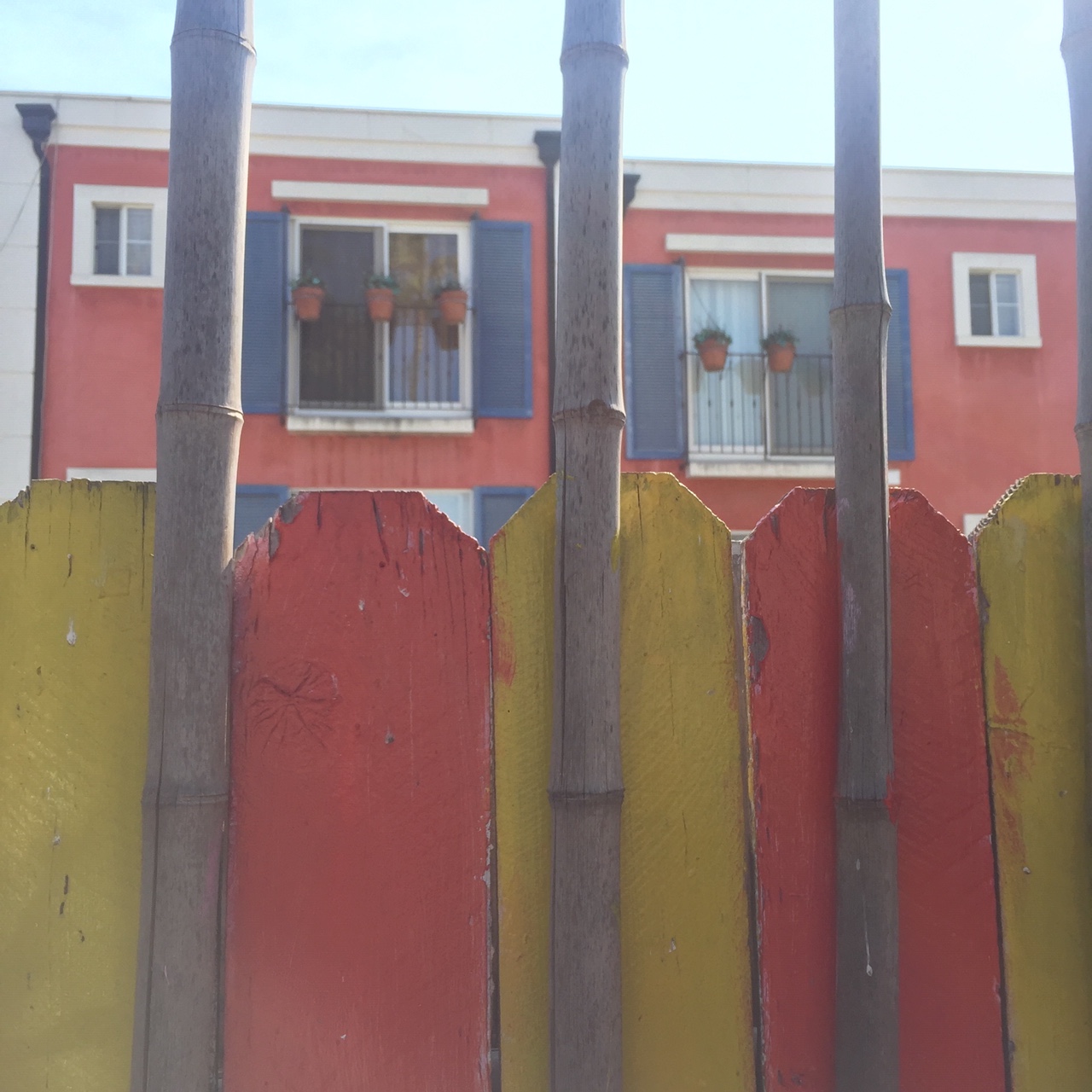 Cha Cha Chicken
Neighbor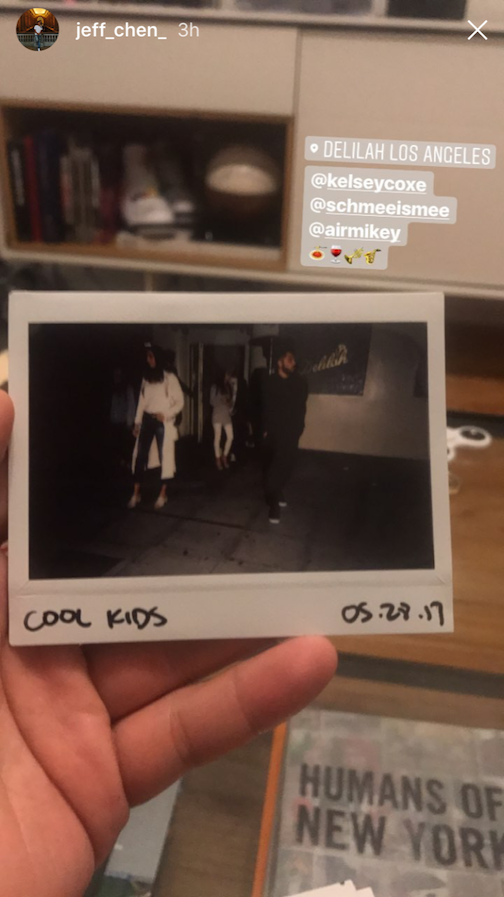 Delilah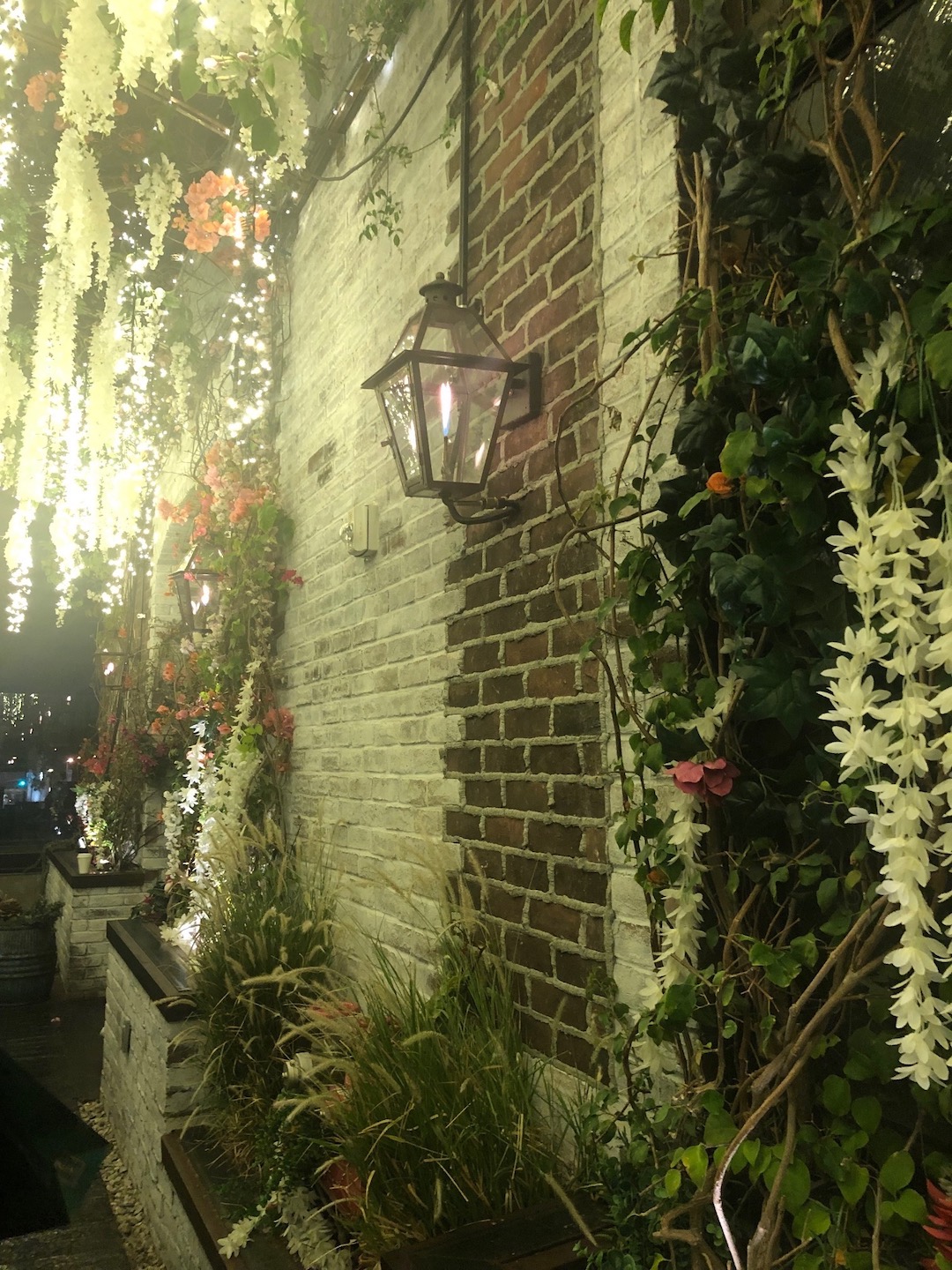 Catch LA
TO DRINK
Like food, drinks are plenty in LA. Some favorites:
EP & LP
Bungalow
Doheny Room
TO STAY
SKIP the SLS. Unfortunately the cons outway the pros here for us ladies. Cons: bad lighting and mirror space, cute bathtub that overflows every time you shower. Pros: drivers accessible during the day and apples in the lobby :). My 2 favorite hotels I've stayed at are: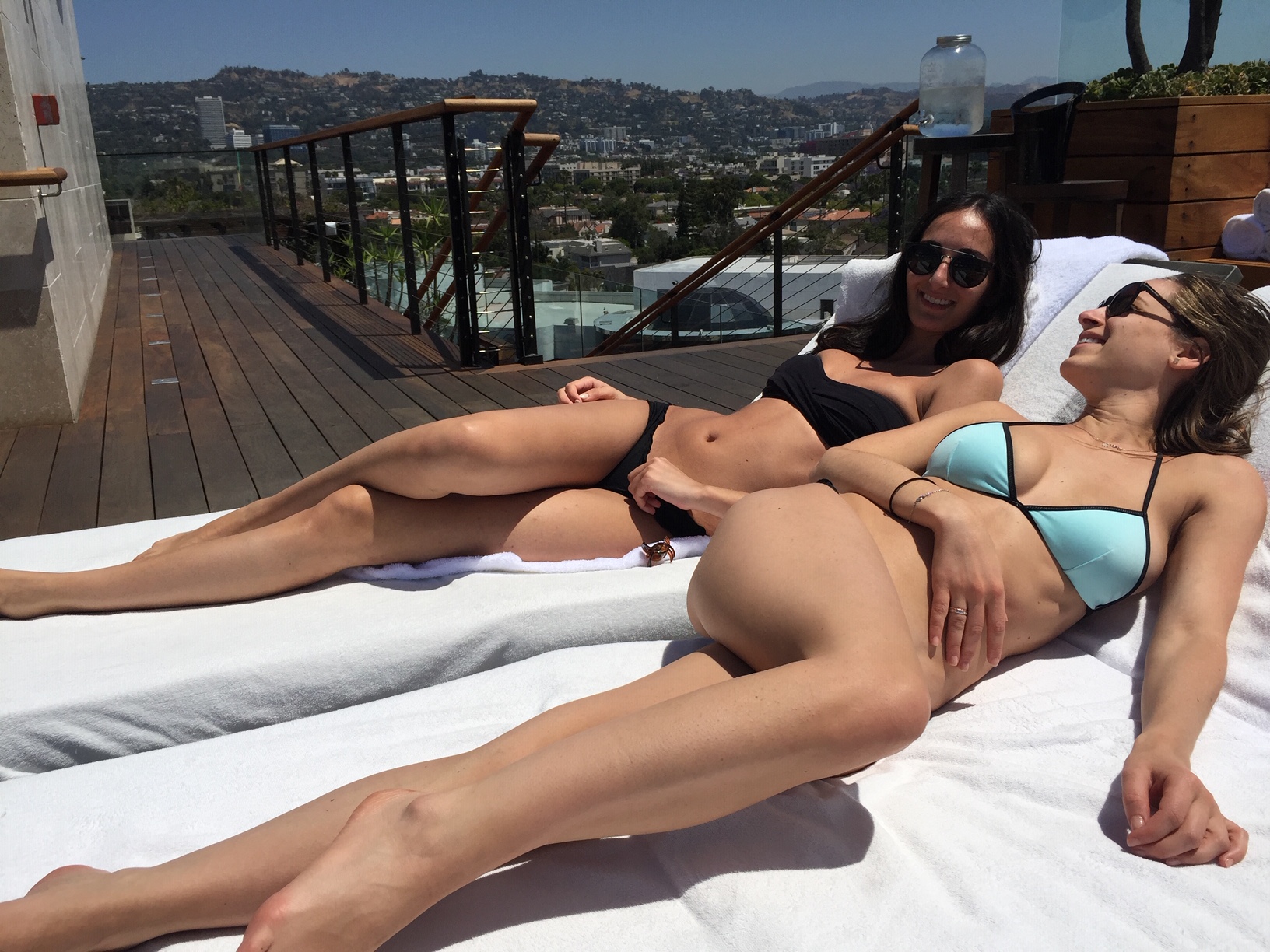 The Sixty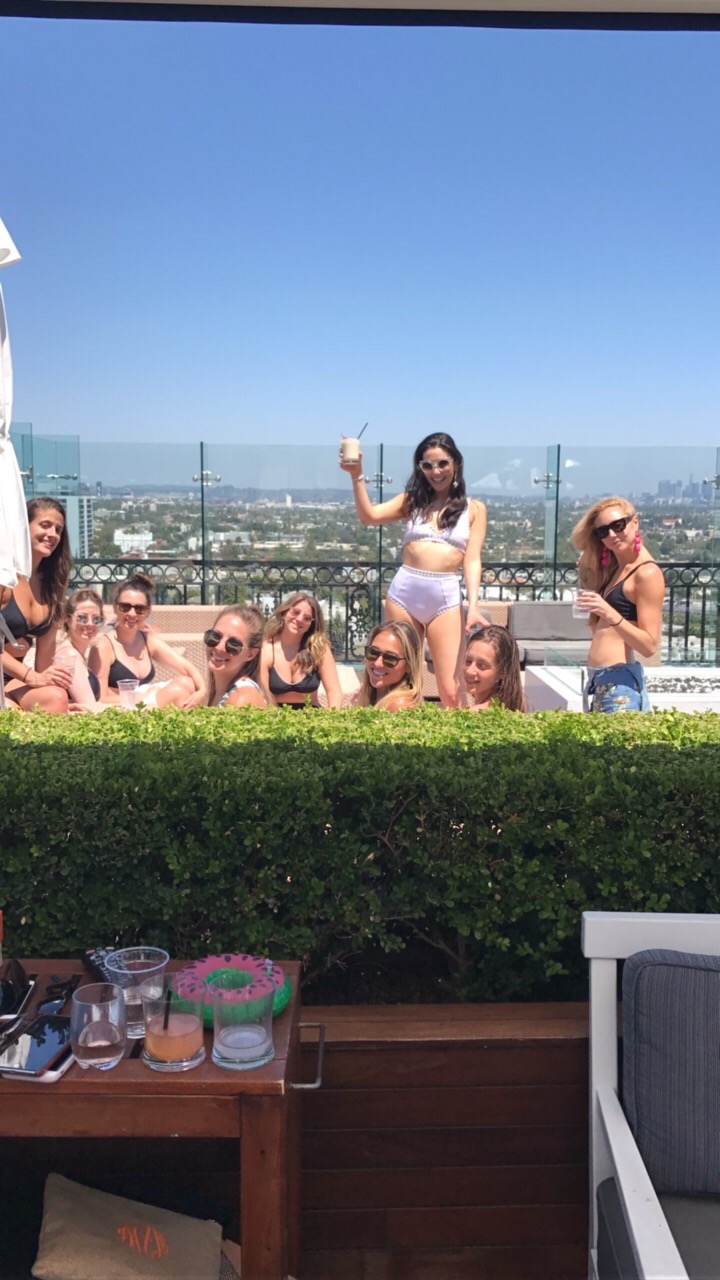 The London West Hollywood
TO WEAR
Dress to impress!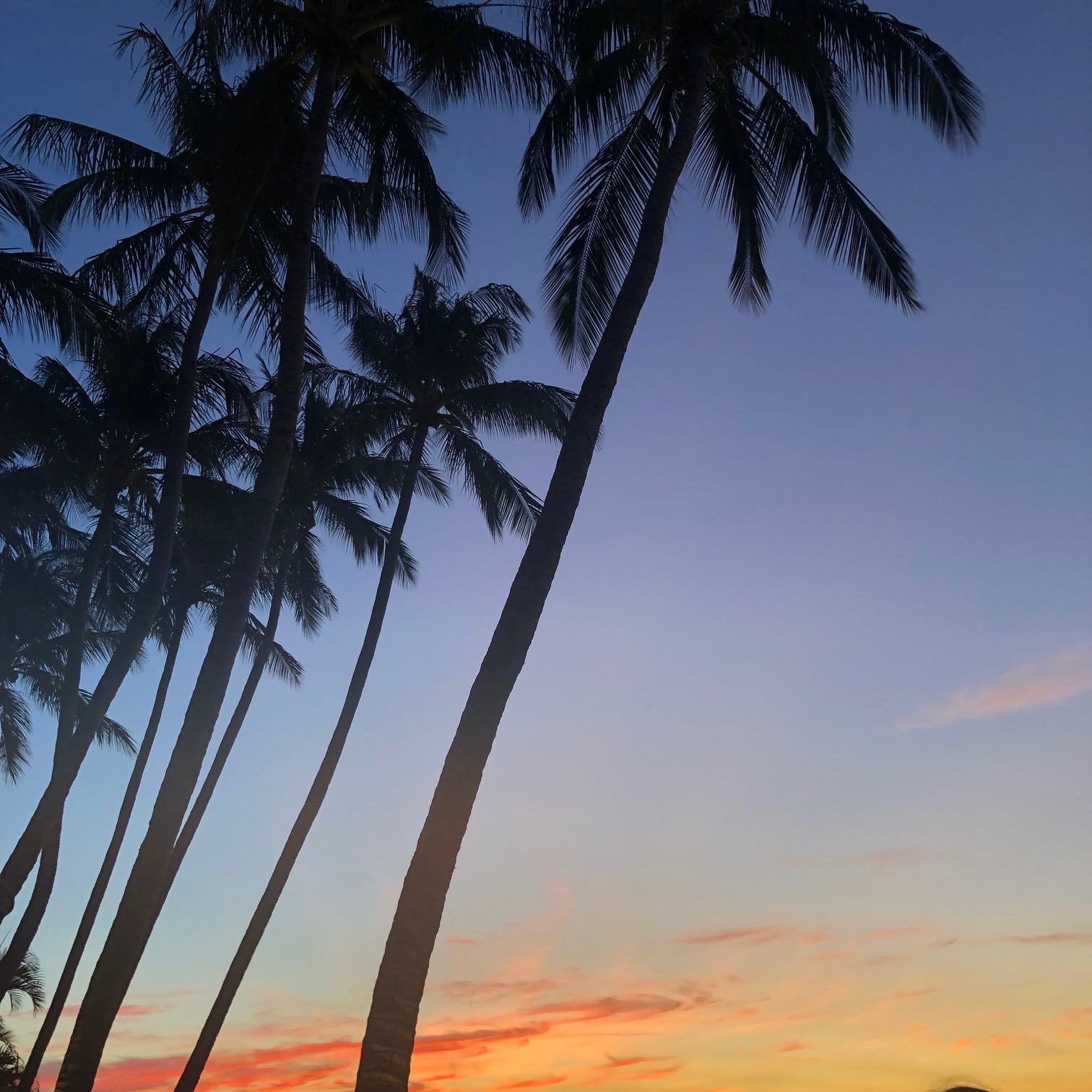 The Musts: Costa Rica
I am OBSESSED with Costa Rica. I've only been twice: once to Santa Teresa to ring in the new year and once to Tamarindo for a yoga & adventure retreat with Ketanga Fitness (Check them out - Britney is an amazing yoga instructor and Stacy an amazing planner!). Although the activities are the same both places, they have a different vibe - Santa Teresa much more remote and Tamarindo more built up. I felt safer in Tamarindo and more adventurous and free in Santa Teresa. And I highly recommend them both.
*If you chose Santa Teresa, know that most places only take cash
TO DO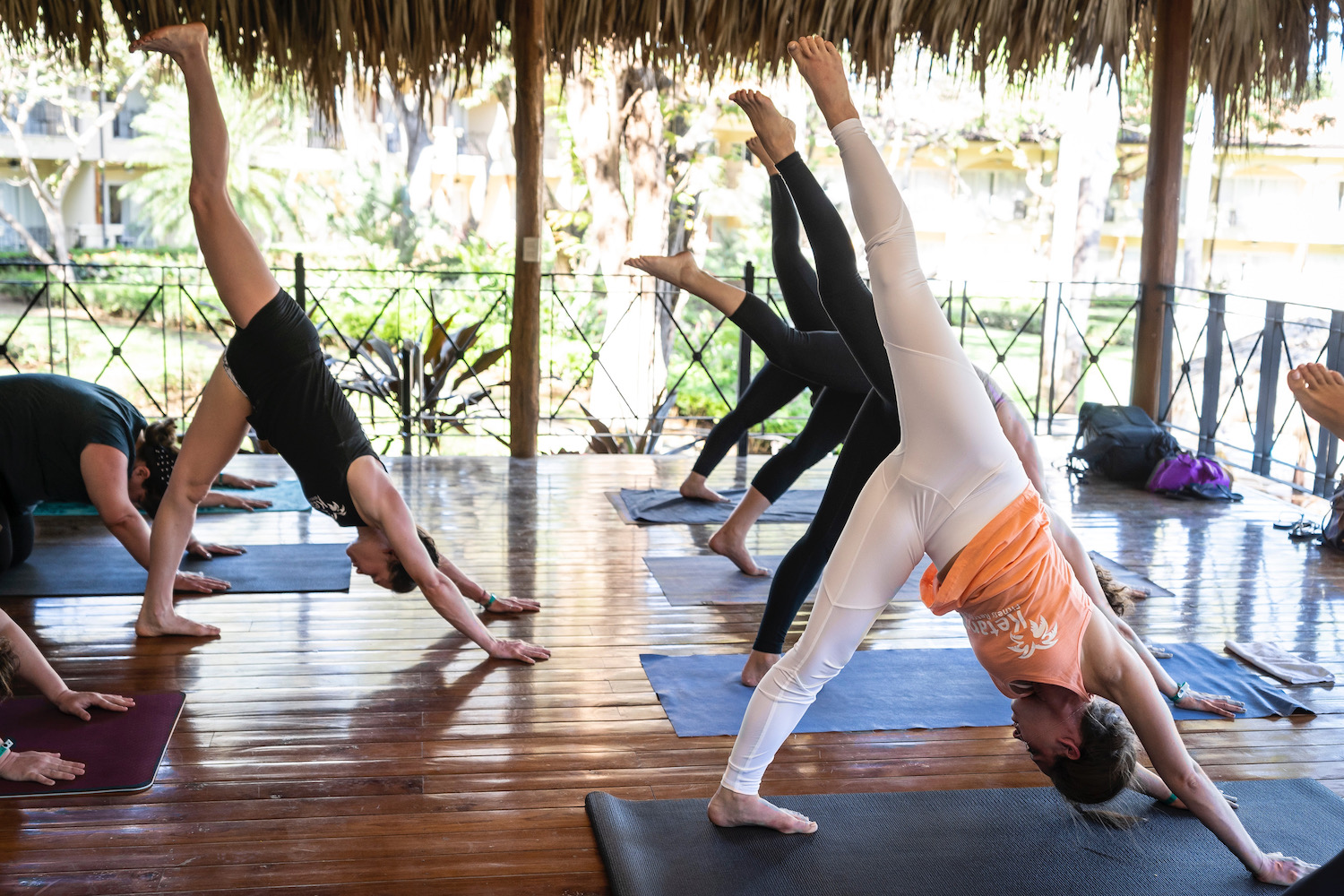 Yoga
Santa Teresa: Horizon + privates
Tamarindo: Ketanga Fitness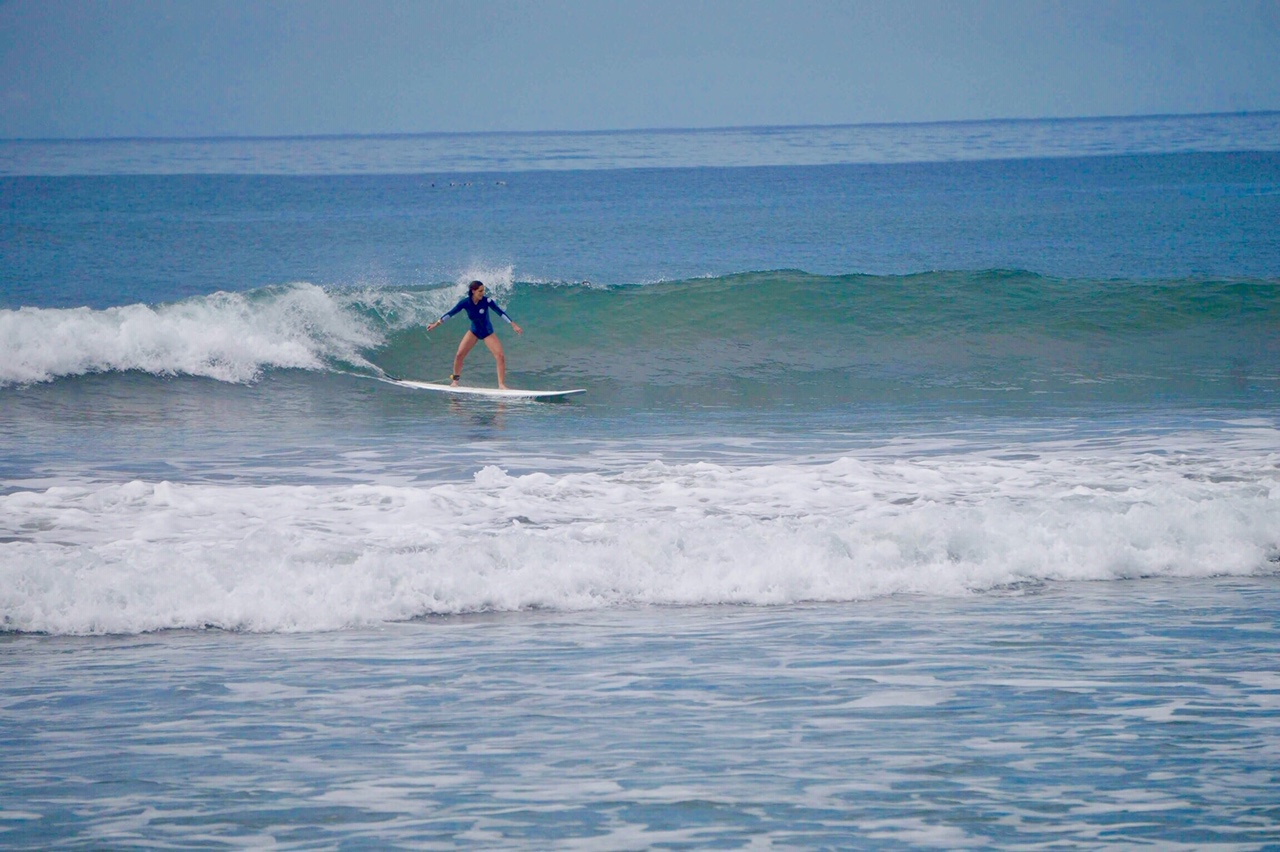 Surfing
Santa Teresa: Privates w/ Richard
Tamarindo: Iguana Surf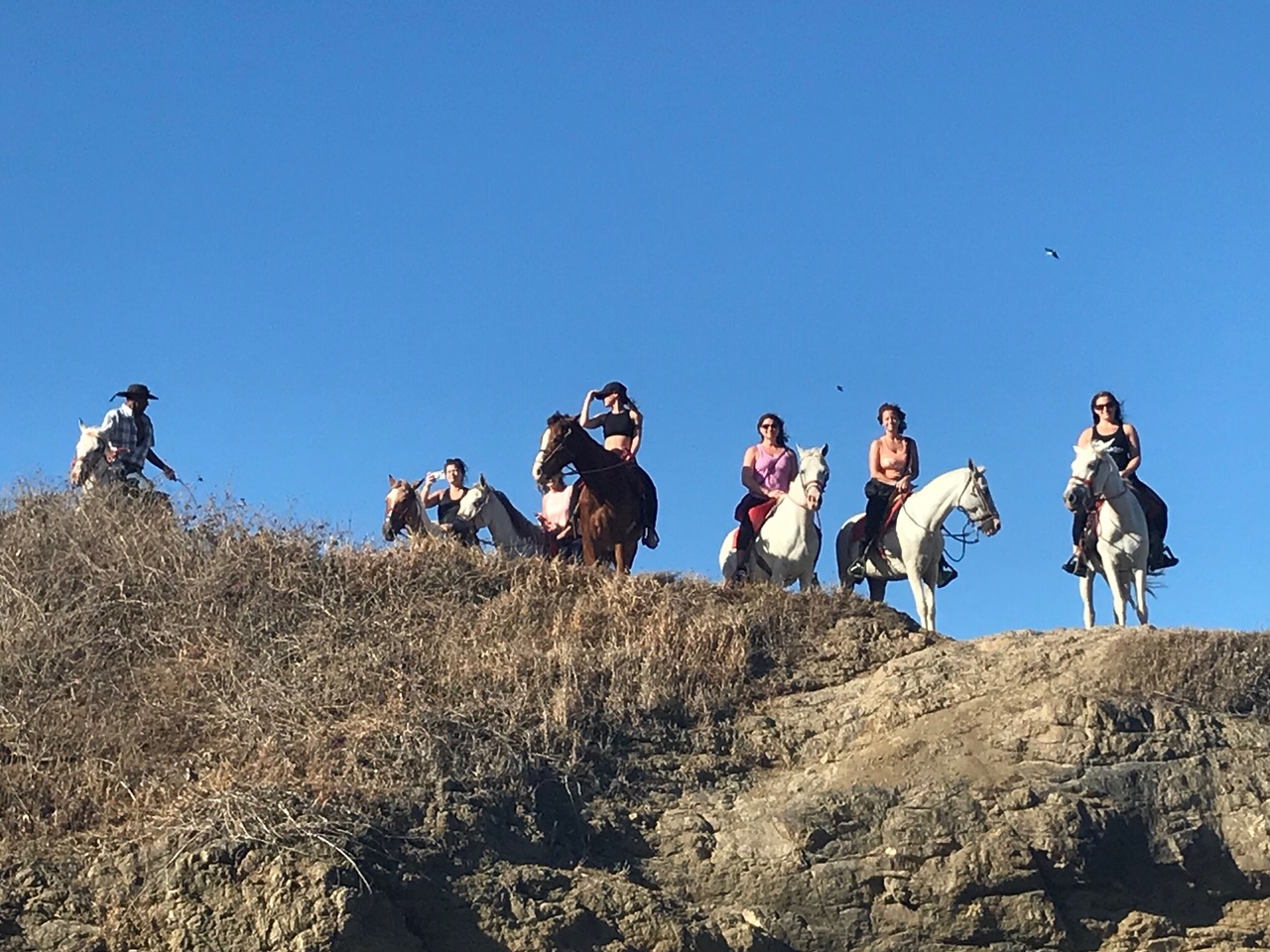 Horseback Riding
Santa Teresa: Privates w/ Adrian
Tamarindo: w/ Pablo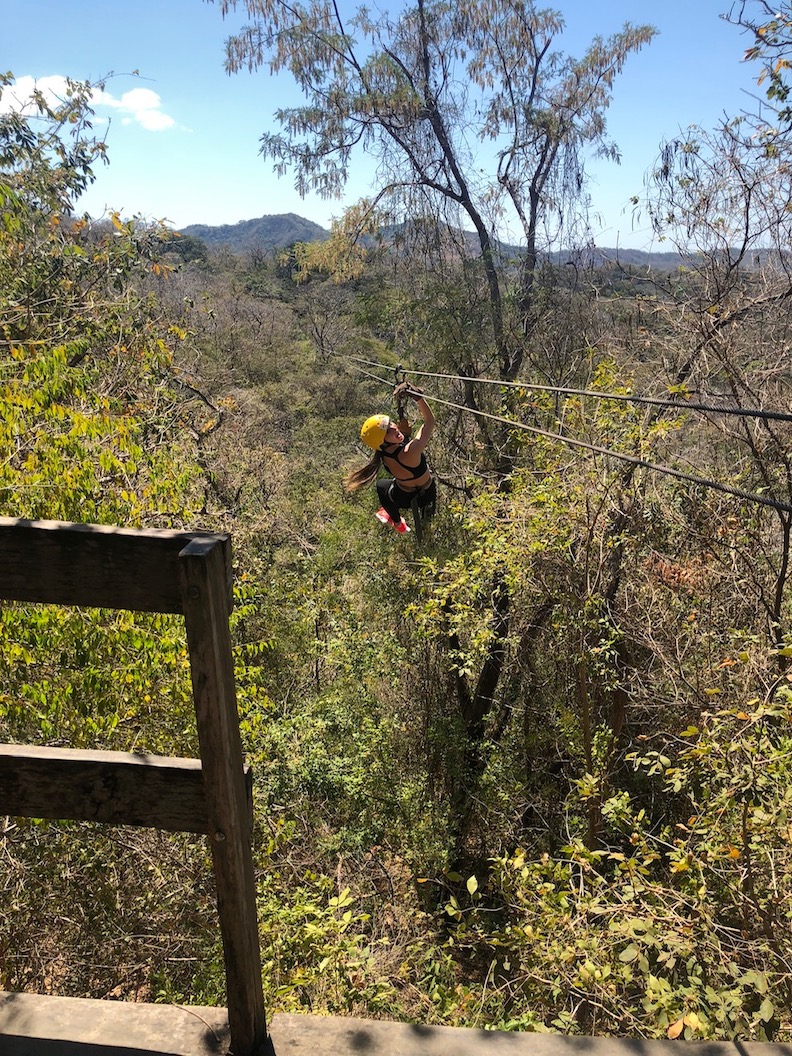 Zip Lining
Tamarindo: Canopy Pura Aventura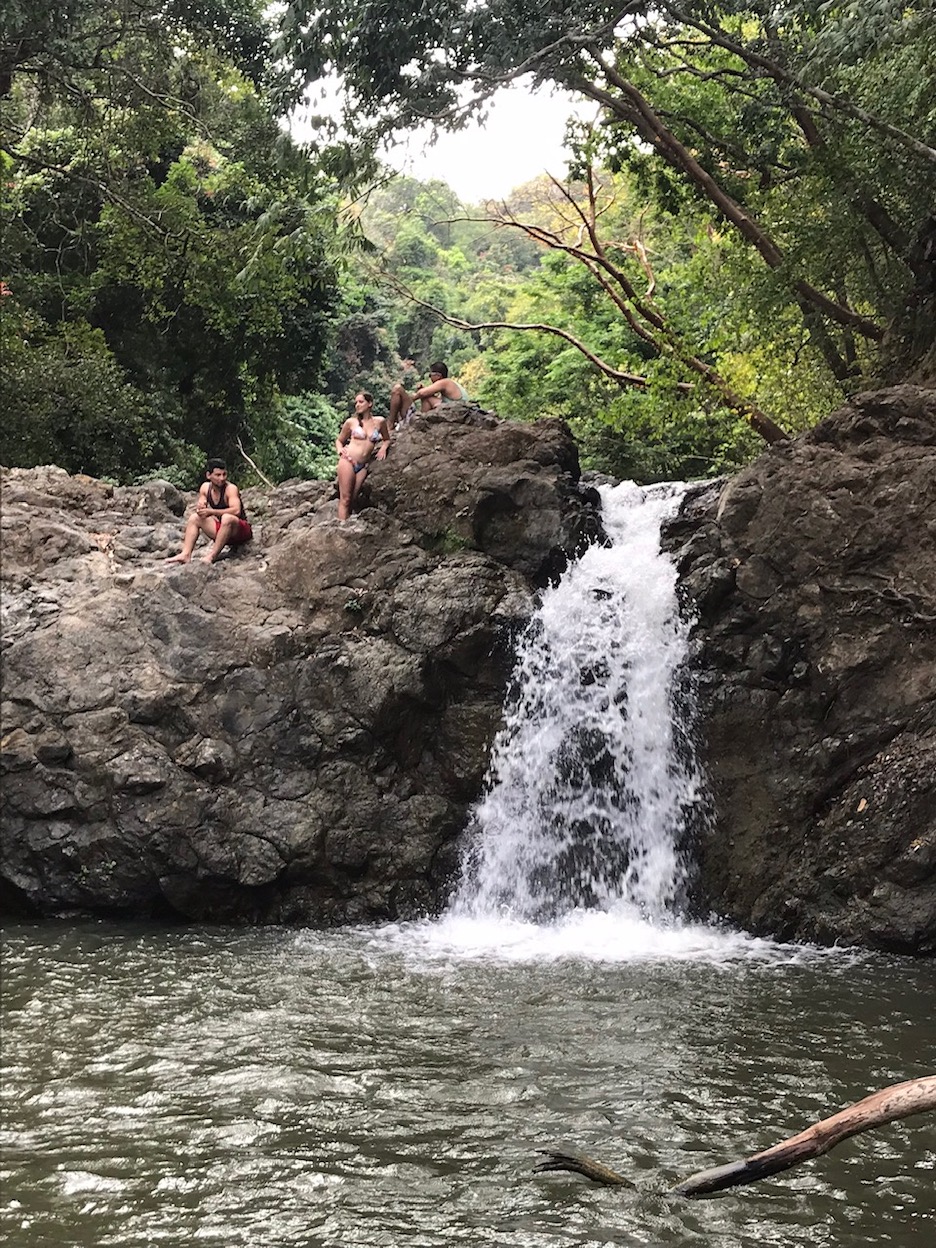 Hiking
Santa Teresa: Take your ATV 30 min to jump off the waterfalls of Montezuma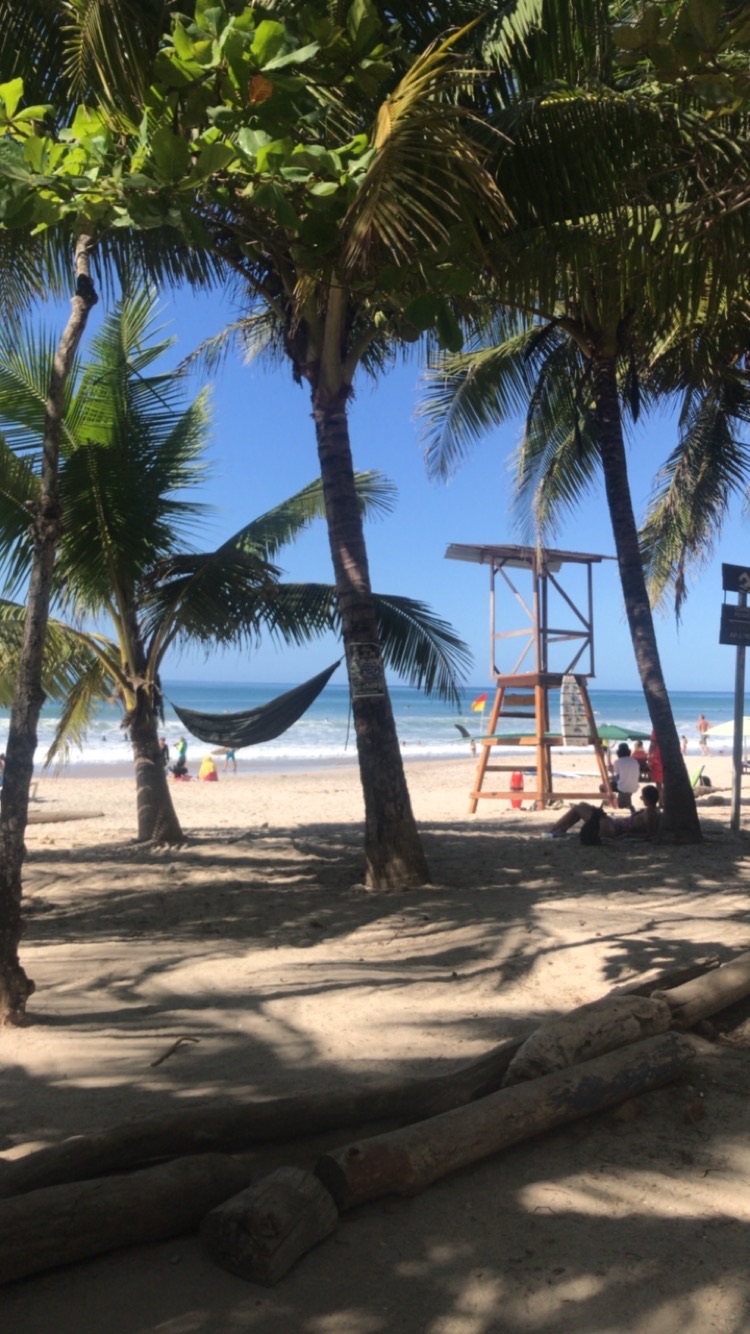 Beach
Venture to Playa Hermosa in Santa Teresa. But can you really go wrong with a beach?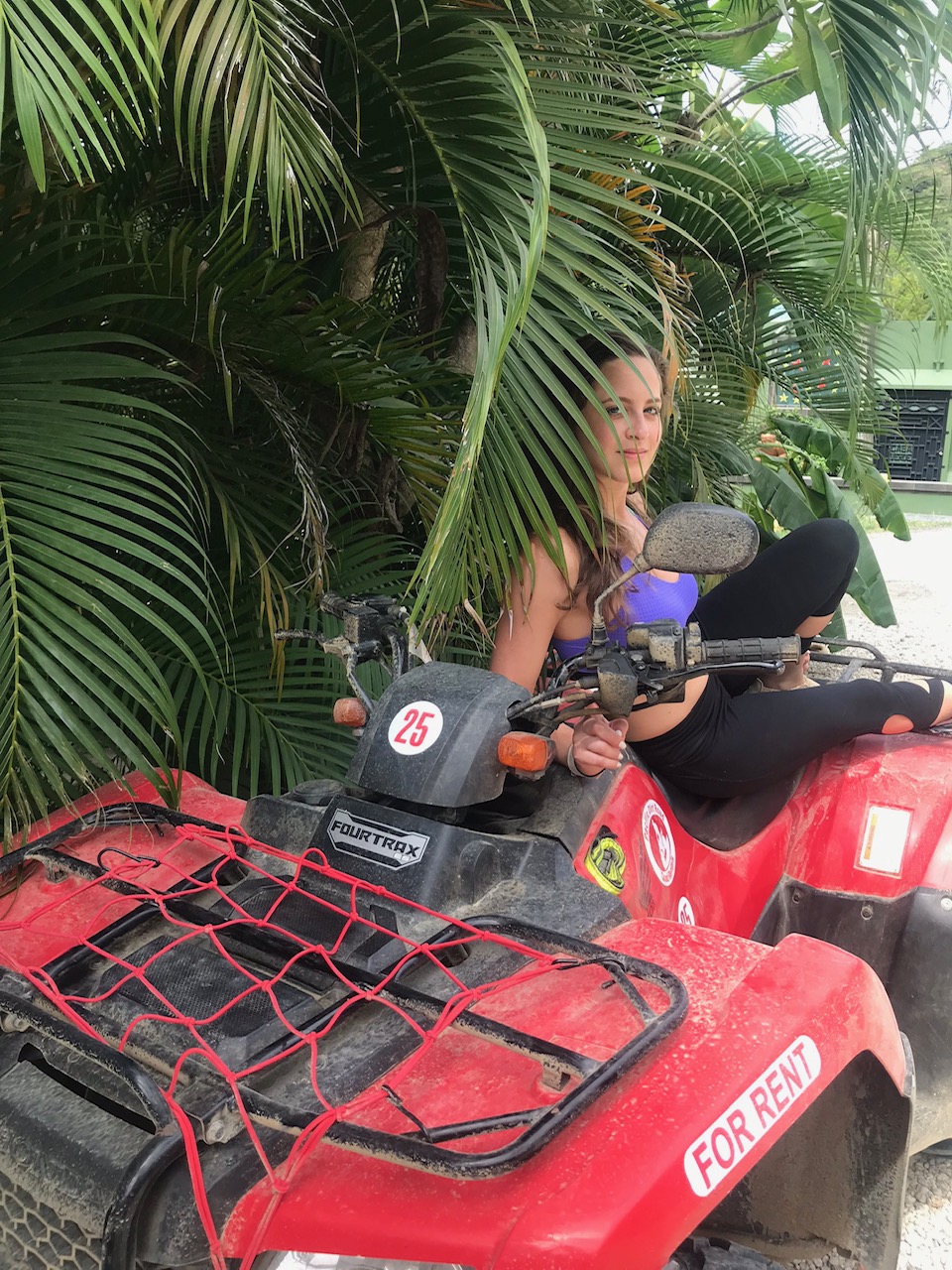 ATV
Santa Teresa: A small lot between Hotel Santa Teresa & Jobbies Longboards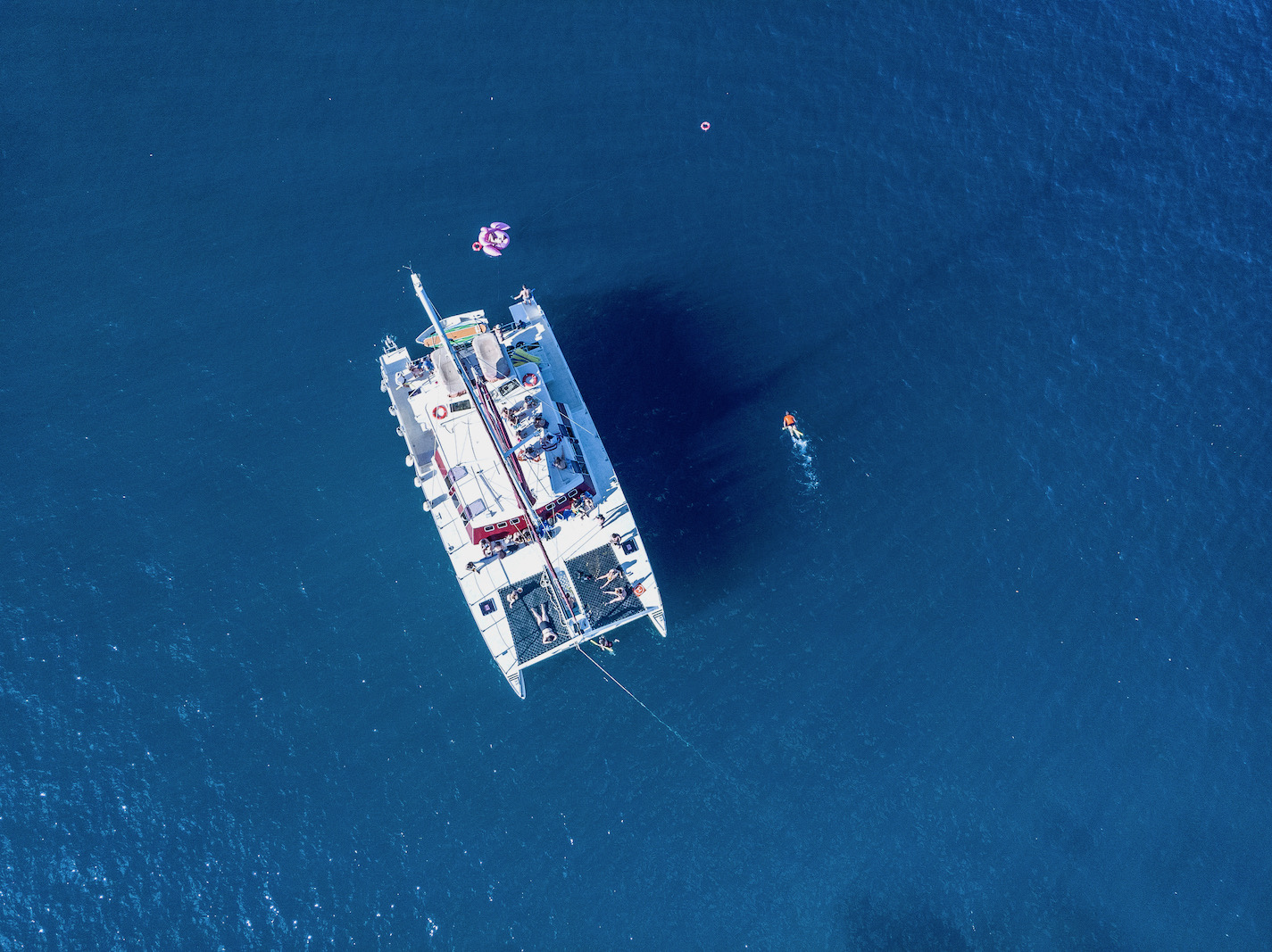 Catamaran
Tamarindo: Marlin del Ray
Great for drones + jumping into the water
TO EAT
Obviously go for fish when you're in Costa Rica. It's fresh AF. PS - not every restaurant looks the same in Costa Rica, just my favorites :)
Santa Teresa: Katana
By far the best ambiance and food in Santa Teresa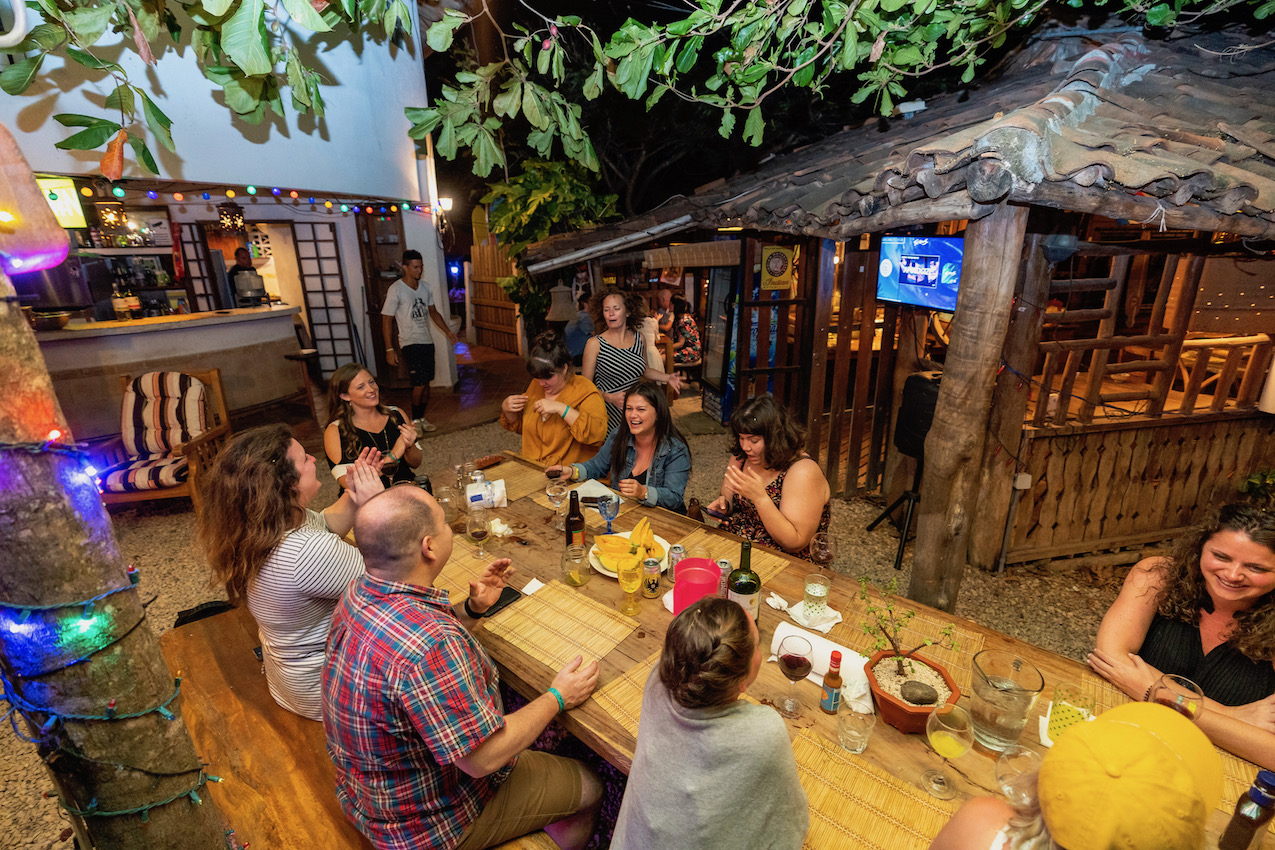 Tamarindo: Black Stallion Cafe
Family style dinner and a nice ride up the mountain to see the stars
Tamarindo: Bamboo Sushi Club
It doesn't feel like you should be getting sushi in Costa Rica, but do it.
TO DRINK
Every day is an appropriate day for happy hour in Costa Rica. And if you're looking to go out later, the whole town goes to the one place each night. Ask a local every day and they'll let you know!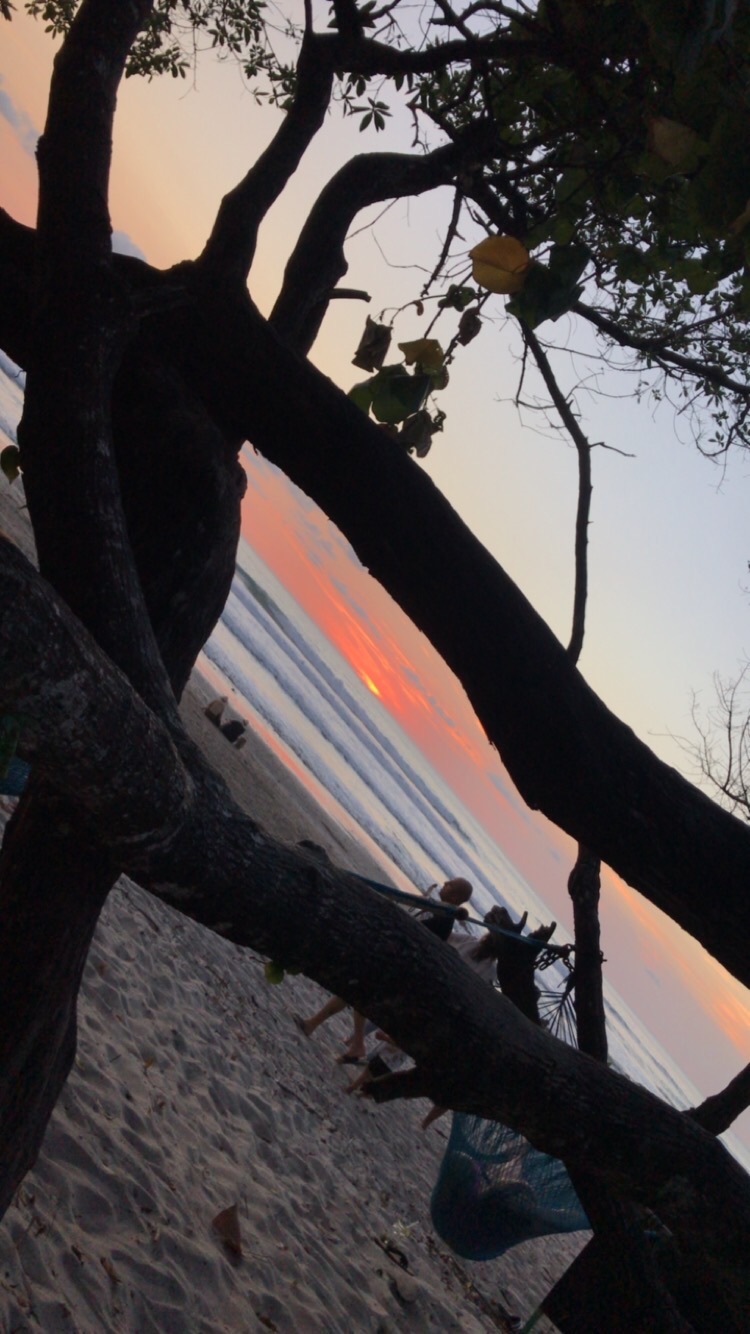 Santa Teresa: Banana Beach
Sunset drinks and bonfires. Need I say more?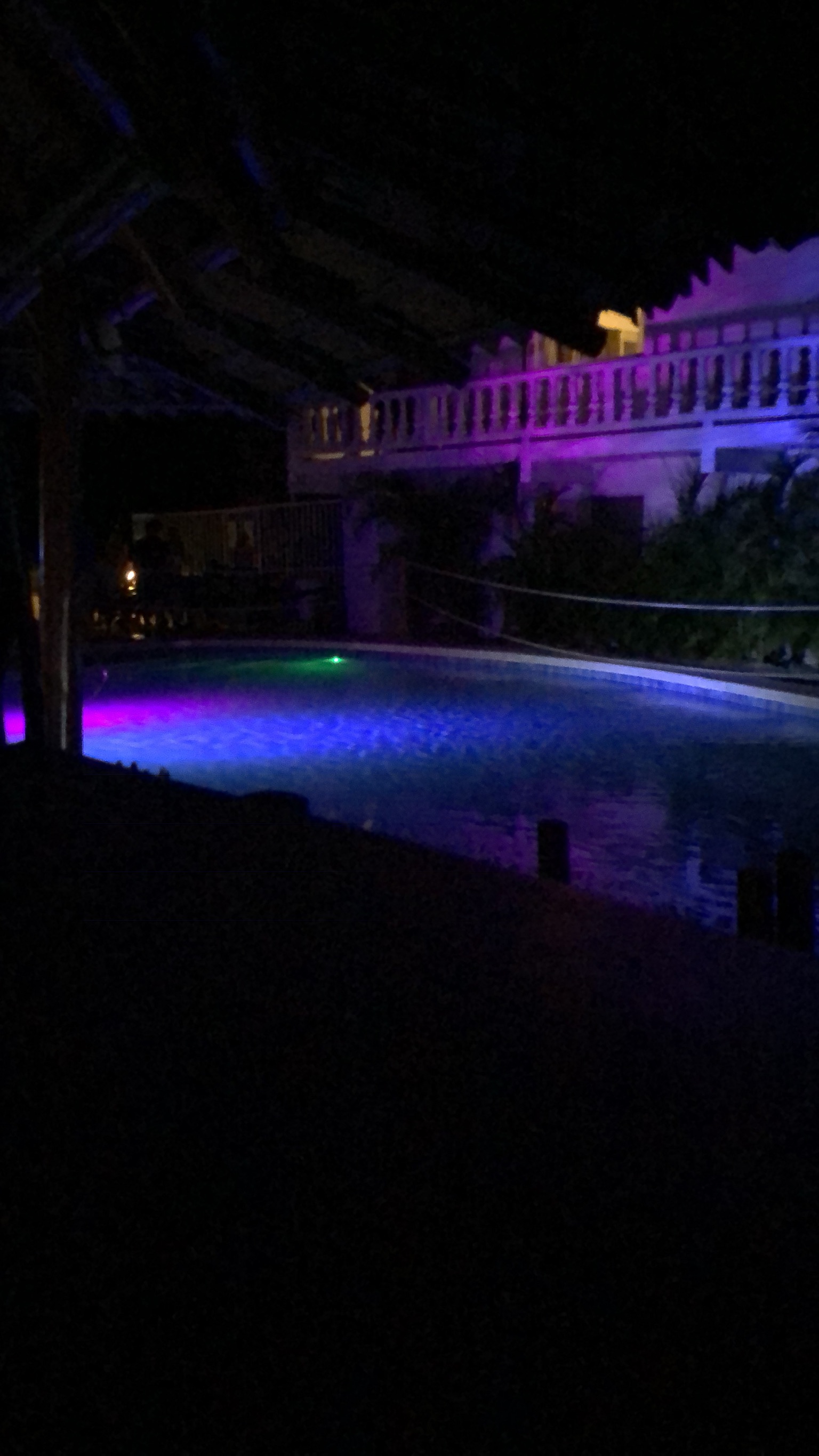 Tamarindo: Crazy Monkey Bar
Get local, or not. There's a live salsa band in one area and dj in the other.
TO WEAR
Bathing suits, workout clothes, shorts, and cotton dresses should do the trick! Definitely invest in a one piece wetsuit. Mine is from RipCurl.
ALWAYS WEAR FLATS! No one is wearing heels/wedges + it would be impossible to walk in them.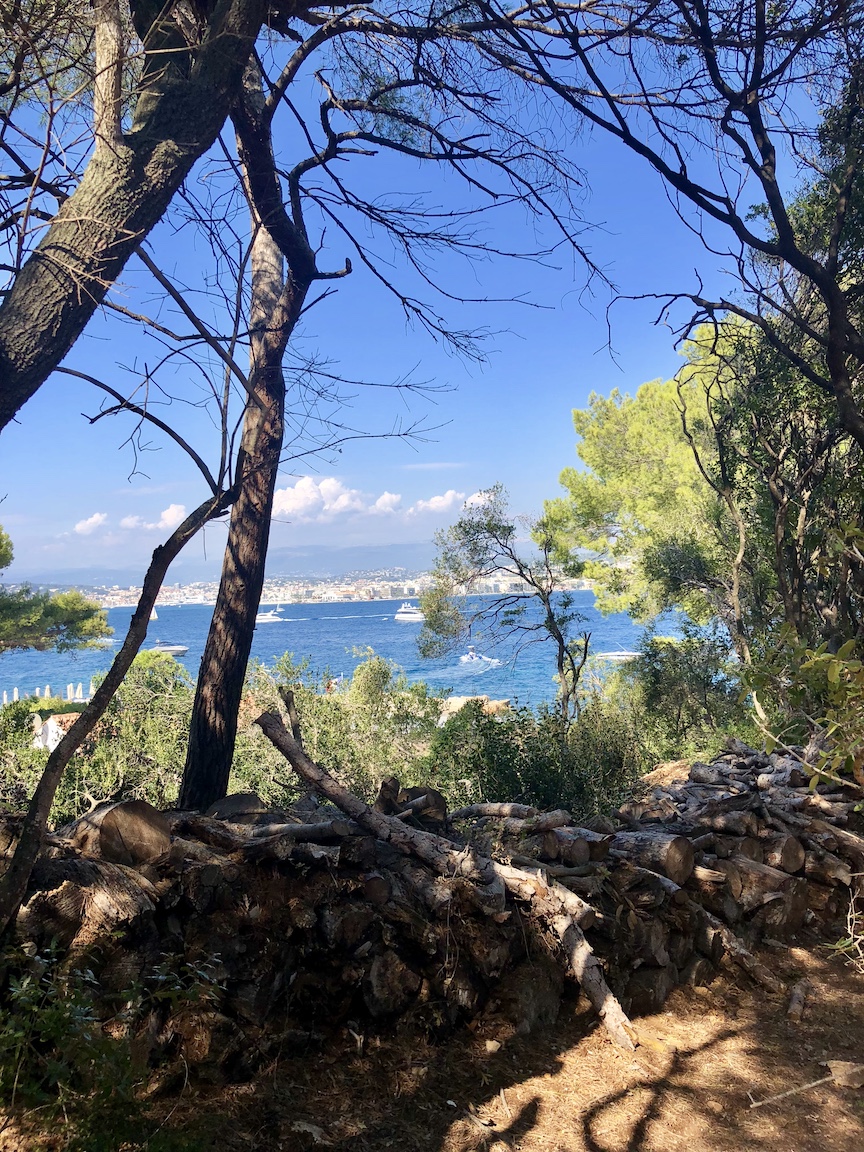 The Musts: 2 Weeks In France
I've been to France two times now and have to say, I enjoyed this second time around much more. Here were the key differences:
| Trip One | Trip Two |
| --- | --- |
| Europe trip | France only trip |
| 5 days in France | 8 days in France |
| 3 locations: Copenhagen, Amsterdam, Paris | 4 locations: Champagne, St. Tropez, Cannes, Paris |
| got around by Uber/subway | rented a car through the end of Cannes |
From trip two, I've put together a list of things to do, places to eat, and of course what to pack and wear in each French city:
Champagne
TO DO
#1 on the list couldn't be more obvious - go to the champagne houses! One is probably enough though. The history of champagne is the history of champagne no matter what house tells you.
Recommended: Veuve Cliquot
Skip: Moet Chandon. This is where basic middle aged people who are suckers for advertising go. Yes, Moet Chandon is the most consistent selling brand, but it feels like your tour guide is a robot. We get that Moet Chandon sells and we get that Napoleon Bonaparte was your friend. Next.
TO EAT
Le Parc Restaurent Les Crayeres. Get the tasting menu #treatyourself
TO WEAR
Easily be in the same floral maxi all day. Bring a jacket for the caves of the champagne house
St. Tropez
TO DO
This is a shopping and partying town! If that's not your scene, skip it.
Not into napping? There is a cute bar on the corner of town with live music, very cheap drinks, and amazing service.
TO EAT
Lunch: 50/Beach Club
Dinner: L'Opera. Be prepared to be entertained all night
TO WEAR
Make your outfit multi-functional if you plan to be out all day and night. I wore a bathing suit under a basic bodysuit and wrap maxi skirt. I was able to change into shorts when the skirt started dragging at night with 0 problem.
Cannes
TO EAT
Lunch: Le Guerite. This restaurant is remote, which is half its charm. Take the ferry to Isle de St Margueirte (15 minutes, 15 euro round trip) and take a sketchy walk through the woods - don't worry, you're on the right path.
Dinner: Medusa
TO DRINK
Nightlife: Baoli
TO WEAR
Day: Any beachy ensemble is perfect
Night: Think classier beach ensemble
Paris
TO DO
If you've never been, go ahead and sprinkle in the tourist attractions, just don't overdue it.
Pro tips:
Take the train to Parc du Jardin to see the Eiffel Tower
See the buskers and I love you wall in Abbesses
Looking for a tour? Food tours > walking tours. I HIGHLY recommend Secret Food Tours in Martes. And do not book dinner this night!
TO EAT
There are so many options in Paris. Pro tips I picked up from my amazing food tour guide: If there is a special of the day, don't eat there. The smaller the menu, the better the food.
Looking for a bakery? Montmatre has a different water system than the rest of Paris, which makes their bread even better. My favorite artisan bakery: Coquilecot.
TO DRINK
Nightlife: You can't really go wrong here, but definitely make a night of hopping around speakeasies.
Lulu White: filled with Canadian bartenders
Little Red Door
Experimental Cocktail: way better than the location that shut down in NYC
TO WEAR
Shoes: a nicer flat, easy-to-walk in bootie, or fashion sneaker should do the trick