Explore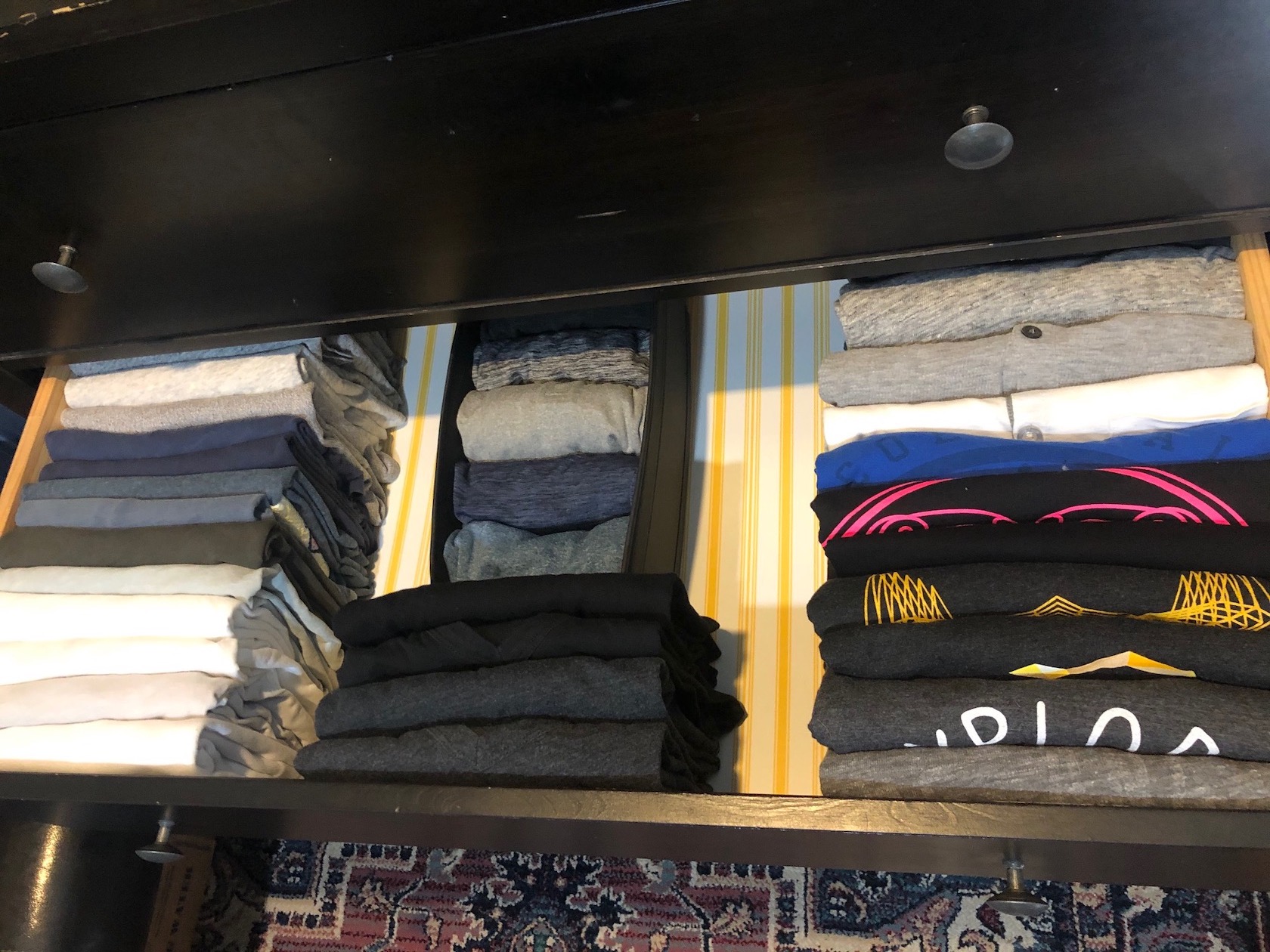 Railroad Apartment | More Like Random Apartment
This apartment seriously gives a new meaning to staying on the straight and narrow. It was built as an after thought - after completing the building, the owner realized he had 10 feet of property rights - so he naturally built the most random apartment. Exhibit A:
CLOSET
The biggest challenge was utilizing the space. There wasn't an over abundance of clothes, just an insane amount of hanging space and really high shelves. Overall, this couple are a couple of A+ students. They picked up on my #doublehanger method and have studied the KonMari method in the past - which they taught me some of, which I can't fully agree with, sorry not sorry!

SO to use the space in a pretty and practical way, we created a "mud room" with shoes, jackets, umbrellas, etc., created a space for linens, and showcases throughout that were both practical and sentimental for the client.
After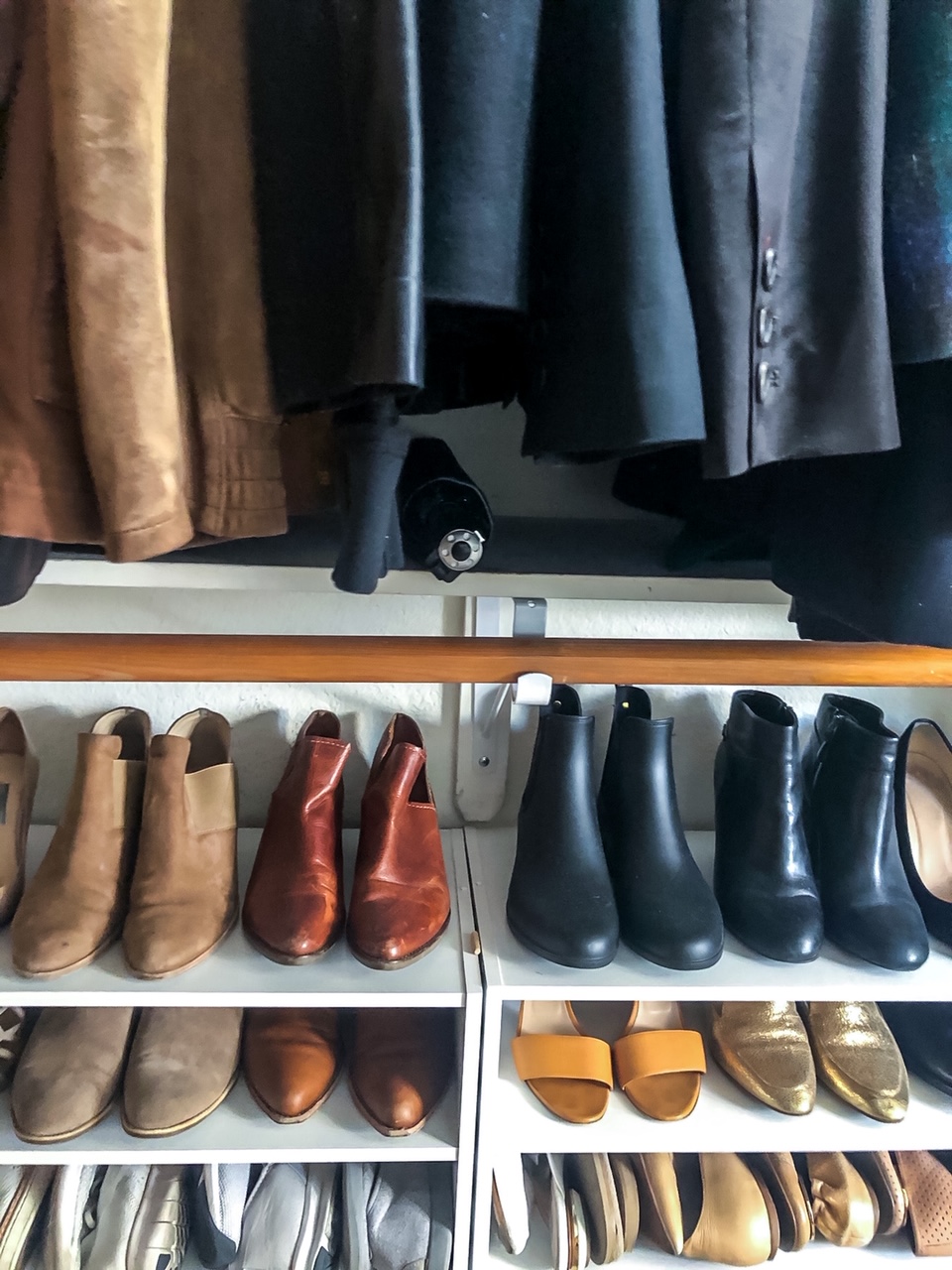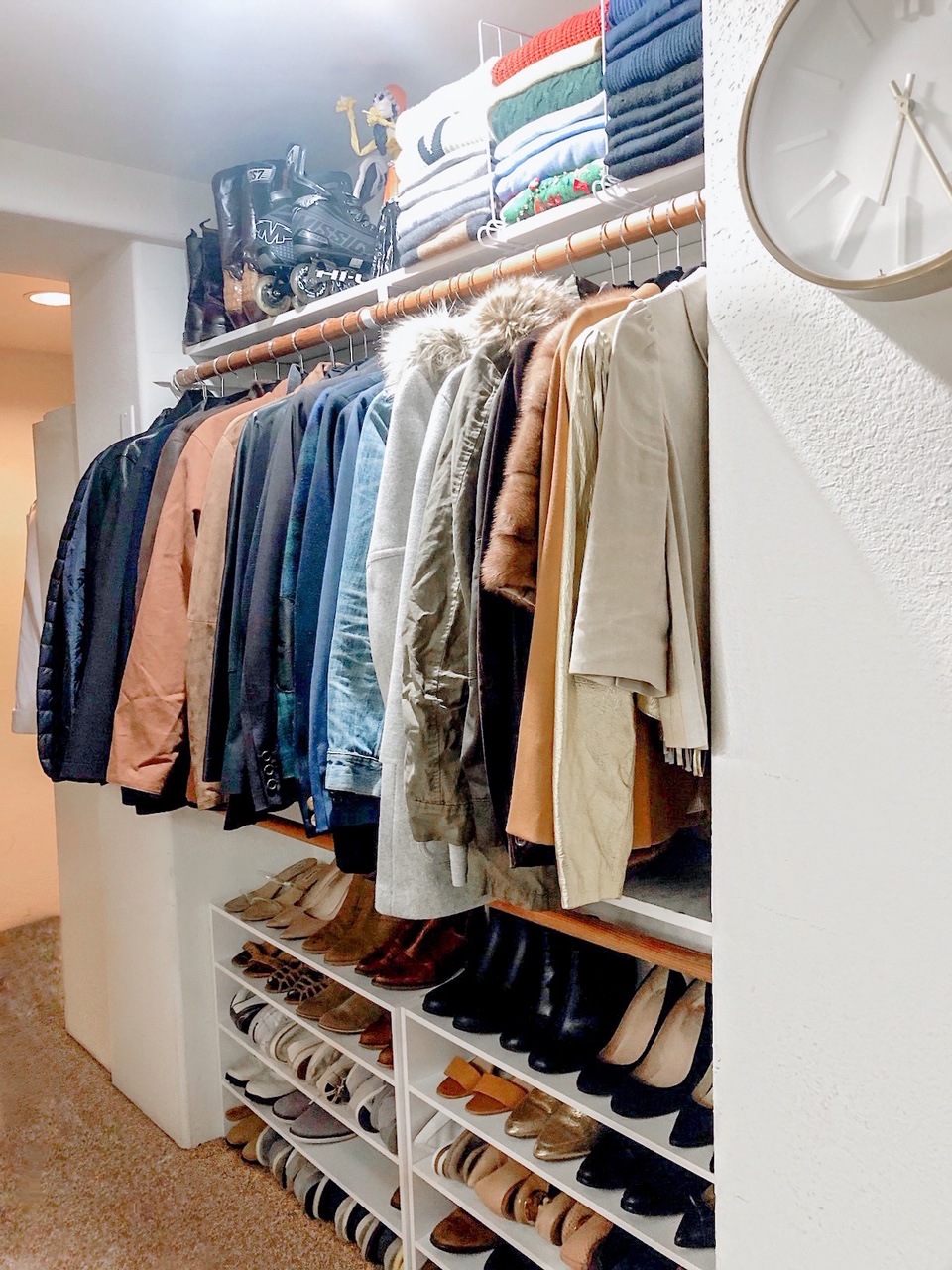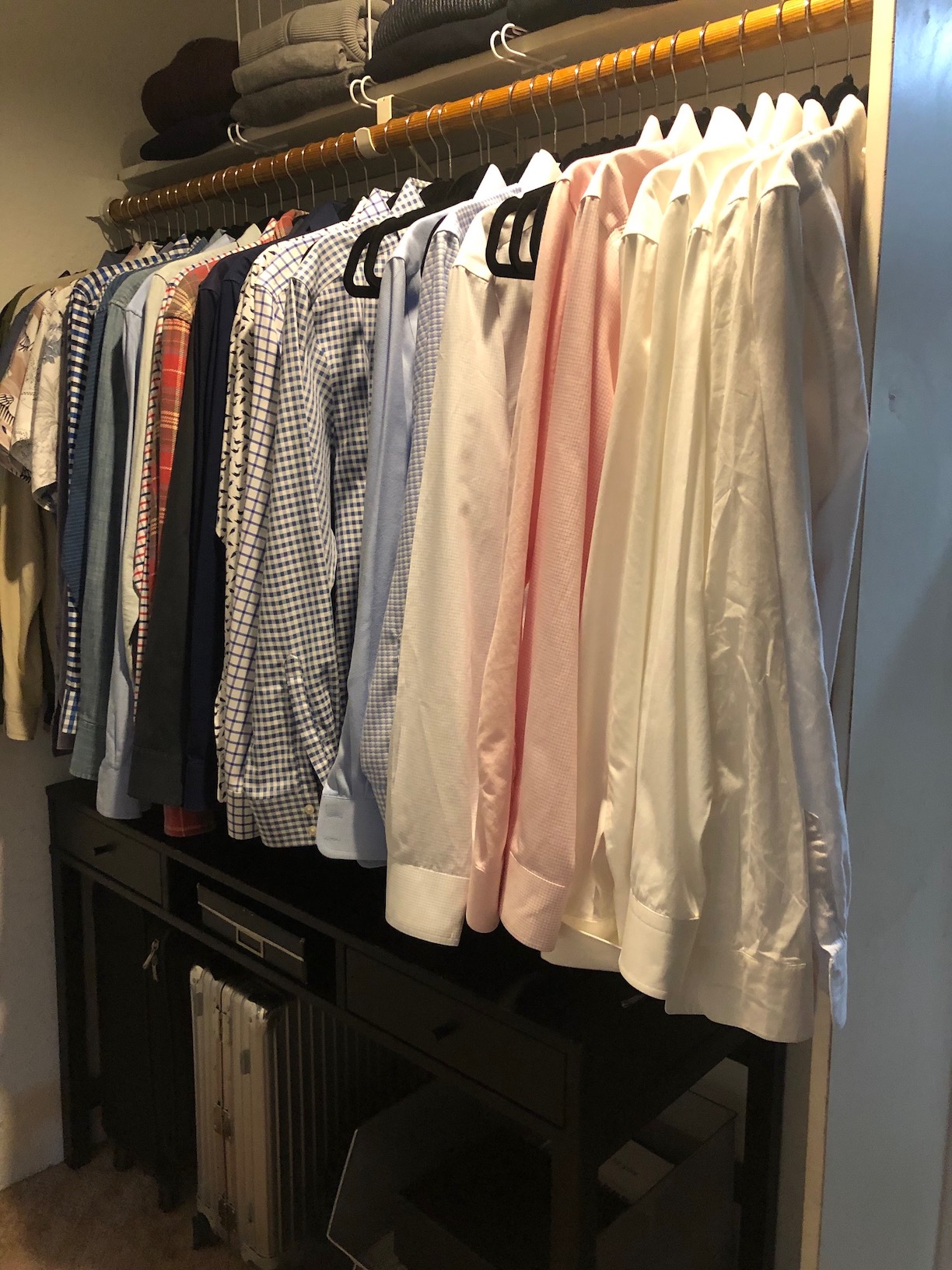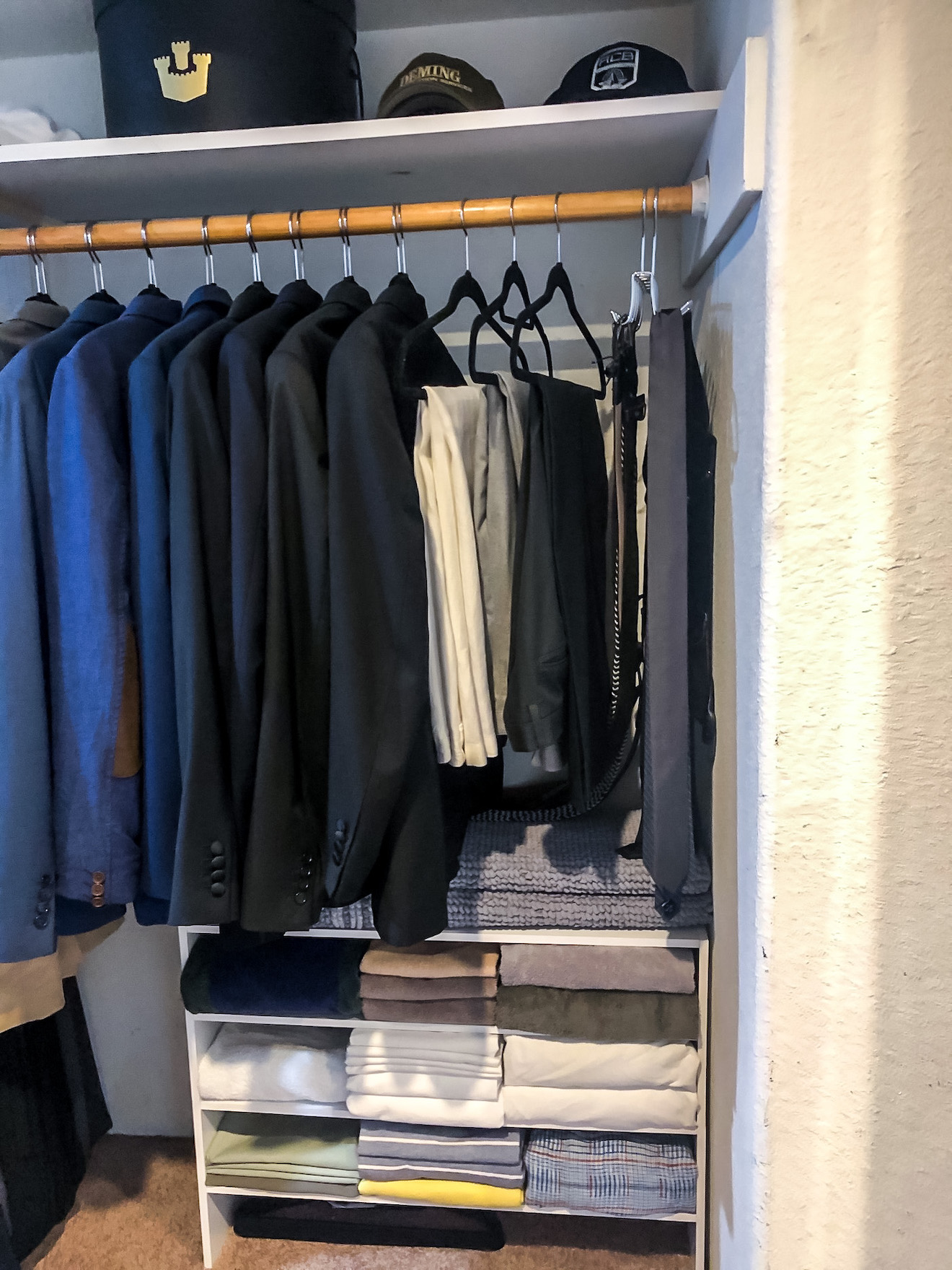 Before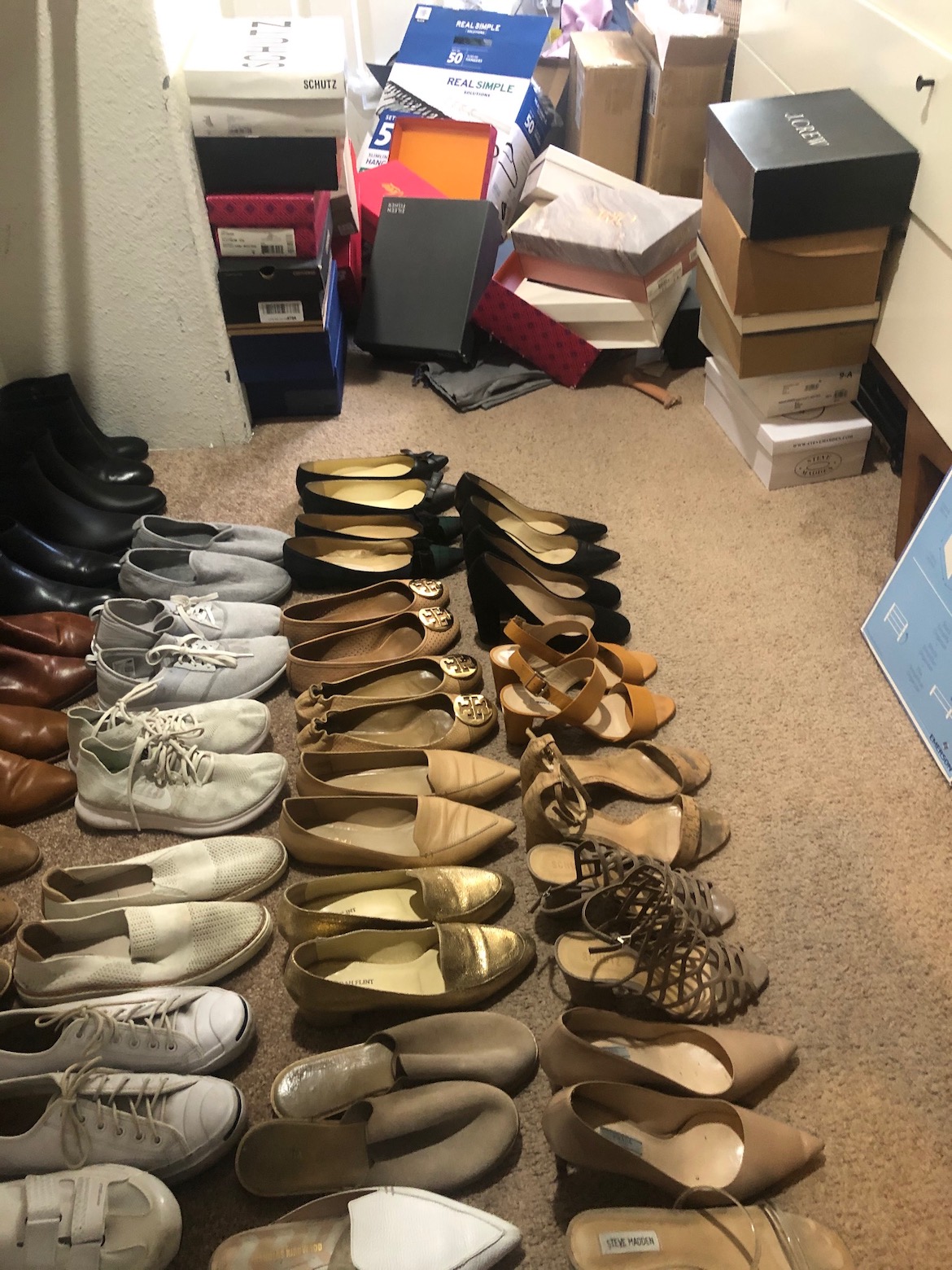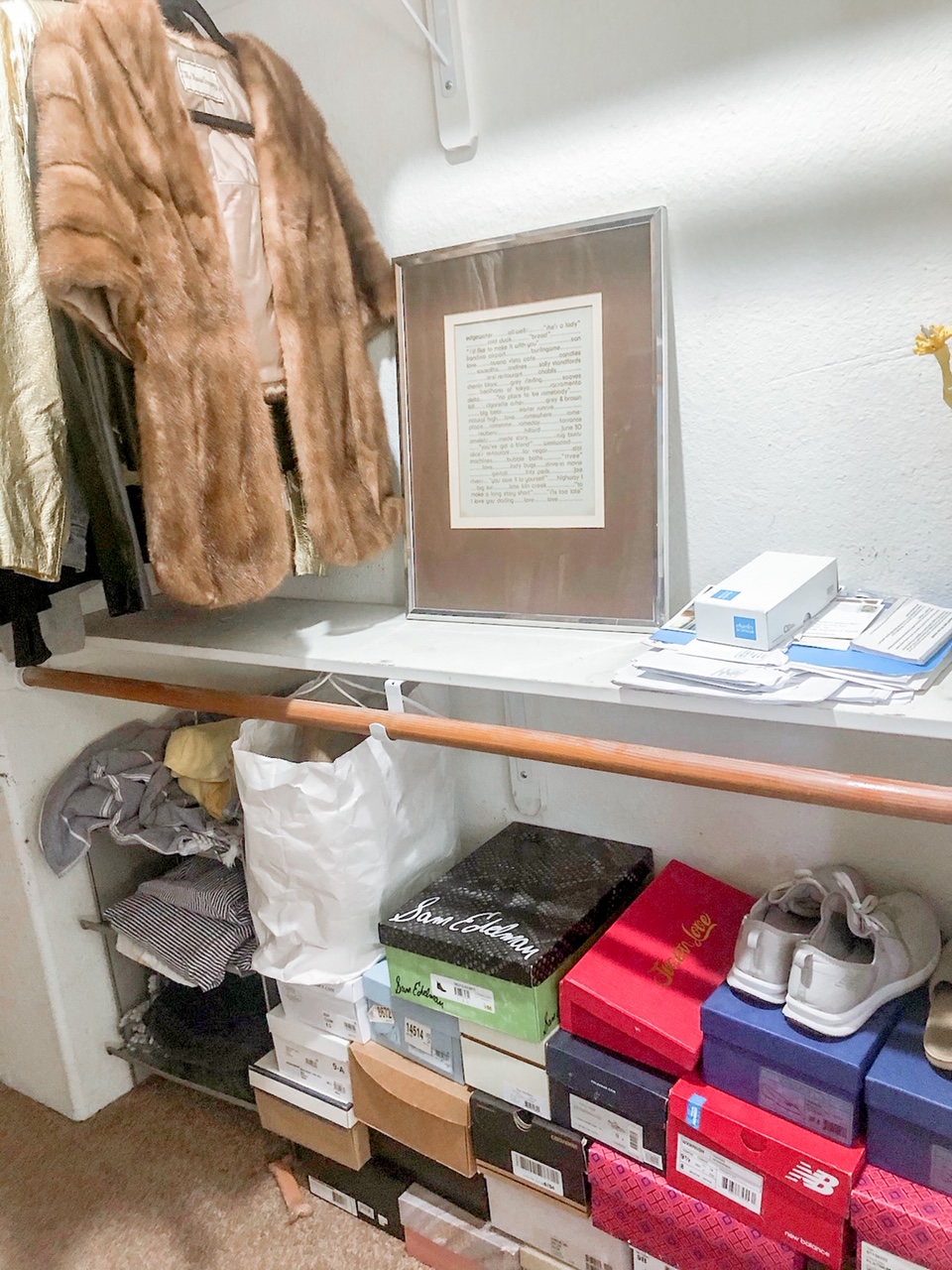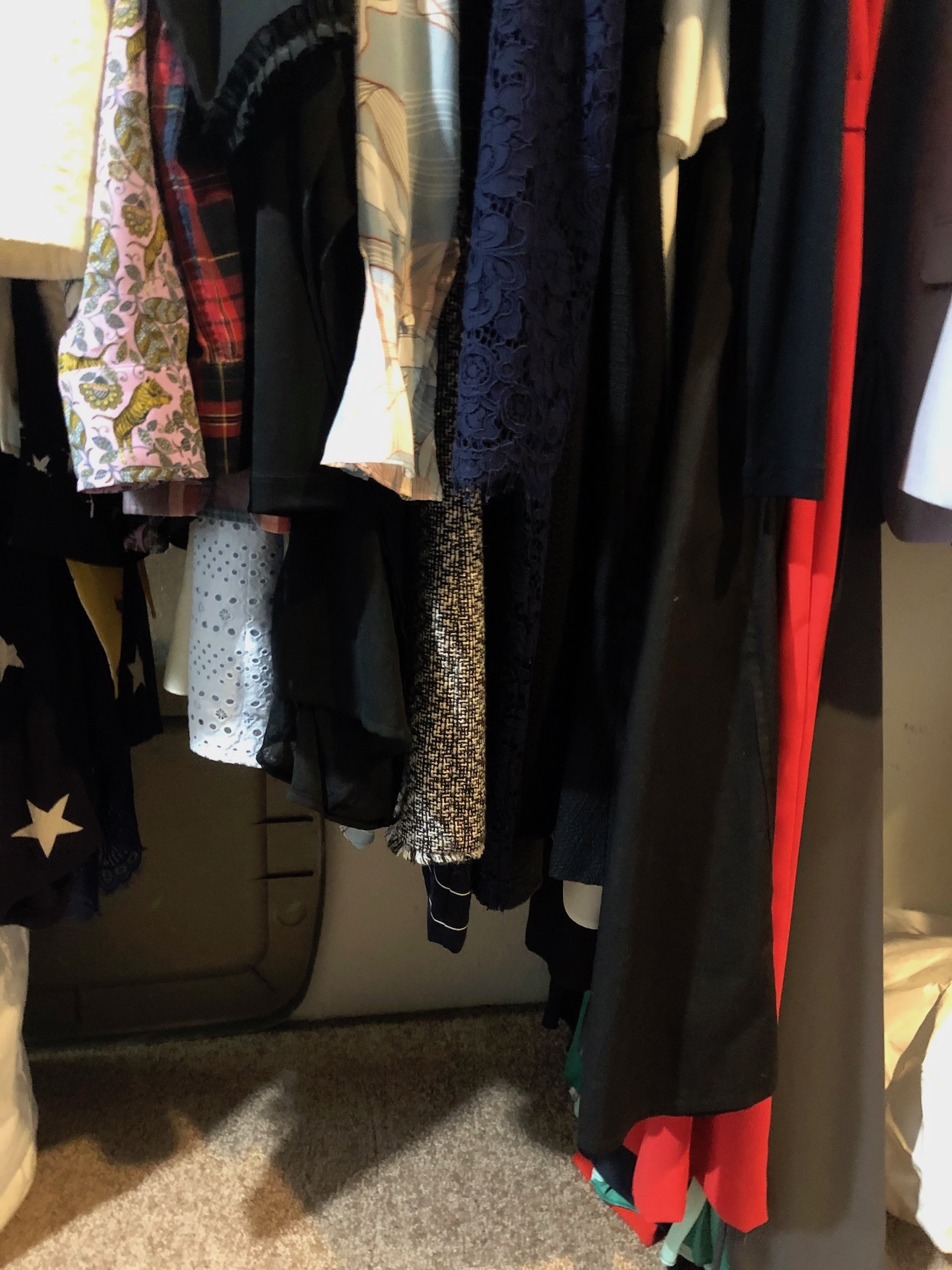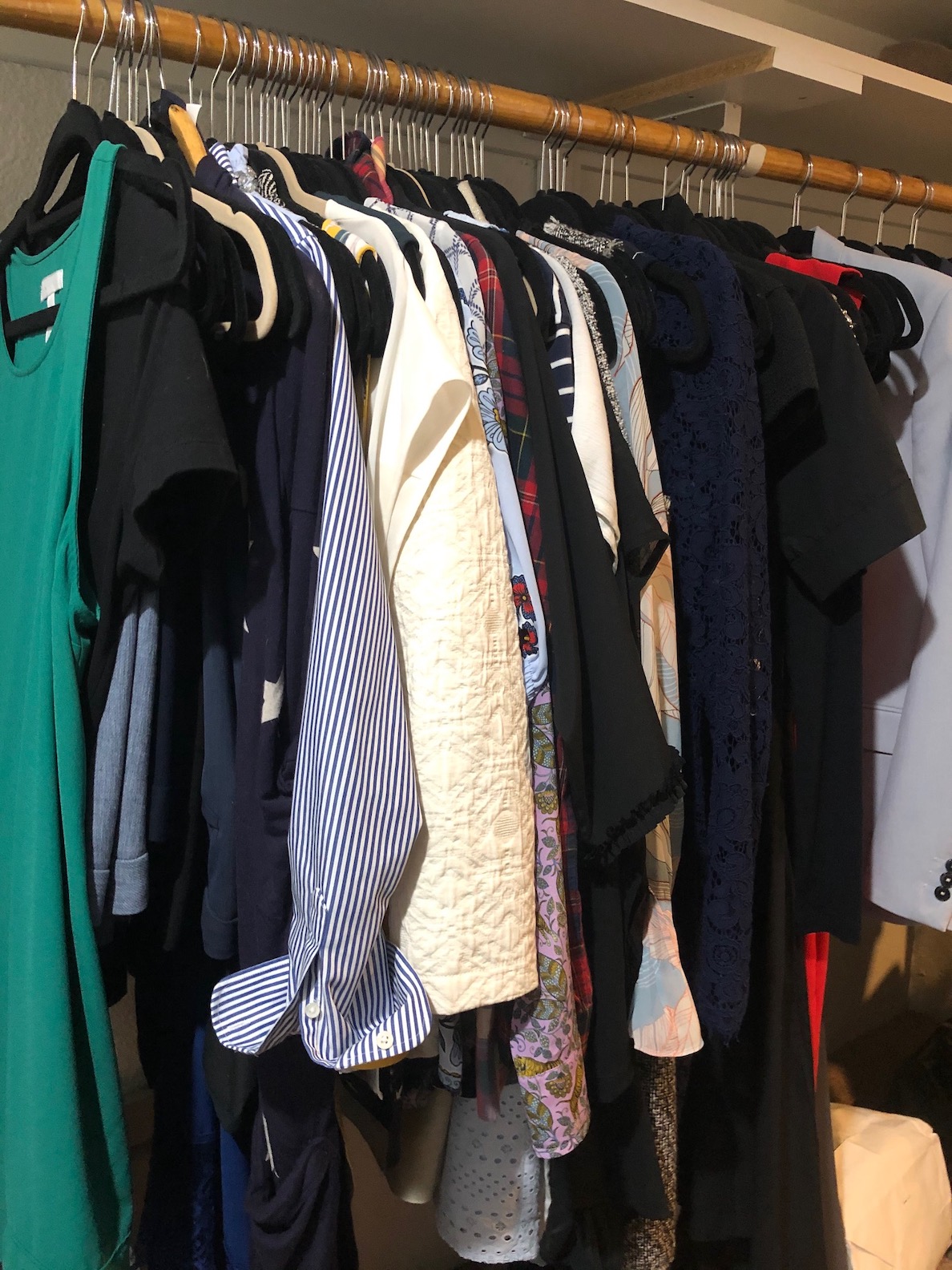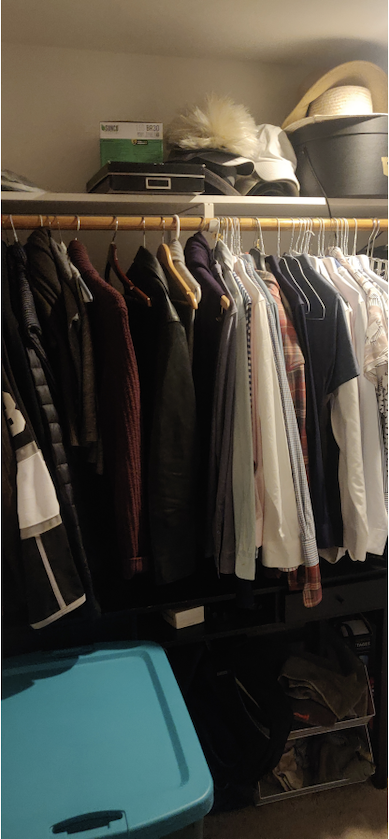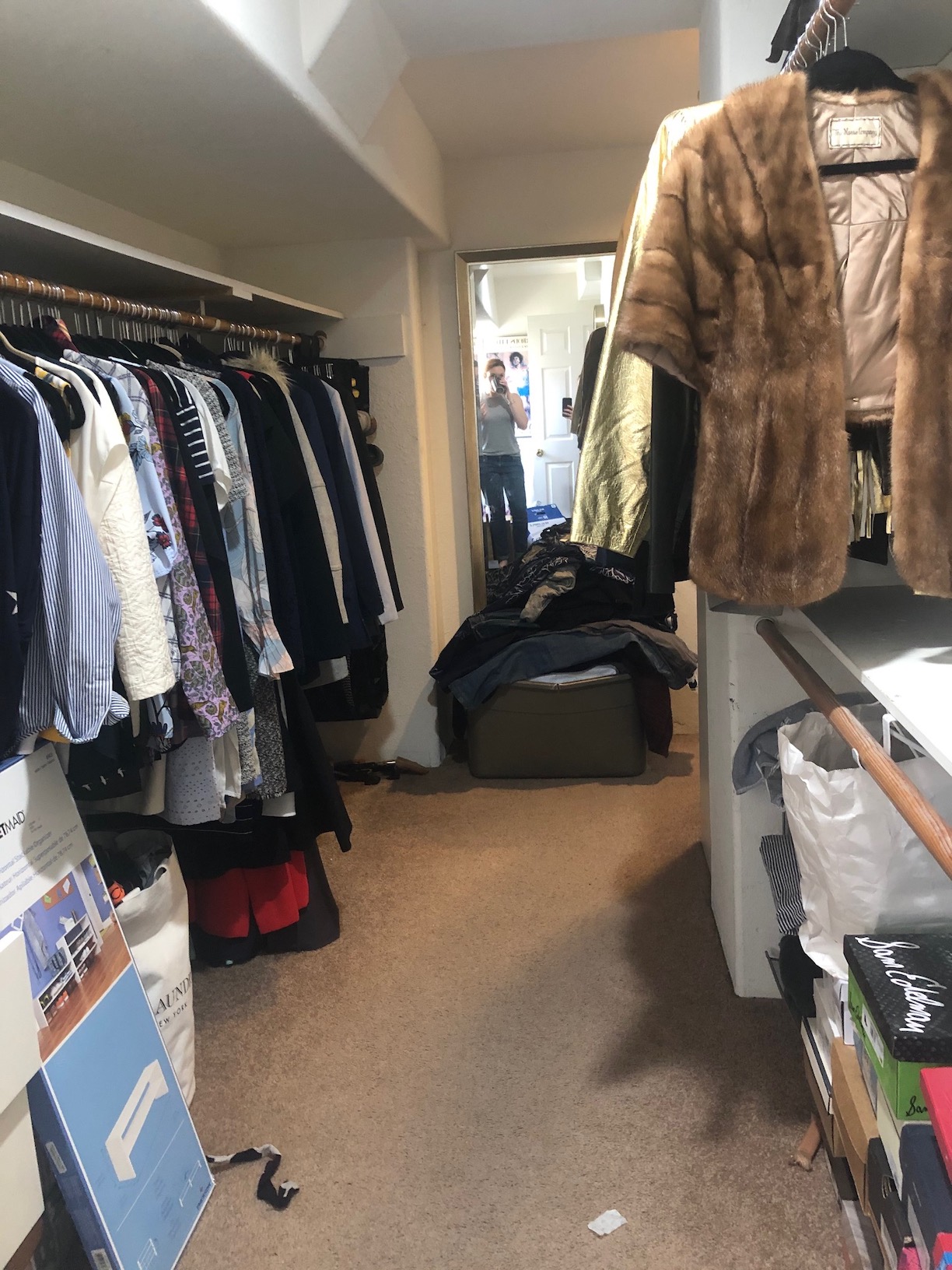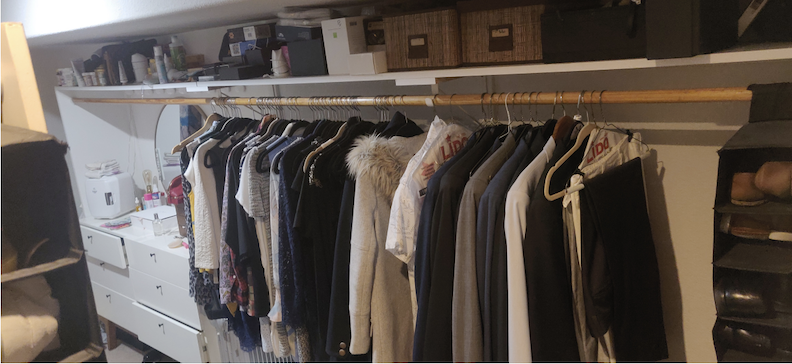 DRESSERS
Challenge 1: There was product everywhere. Solution: Simple. A cabinet.

Challenge 2: He was pretty convinced he had to re-fold his shirts when they came back from Fluff and Fold, thinking if he didn't refold to smaller widths *cough* KonMari *cough*, he would "lose" a row in his drawer. FF to keeping the Fluff and Fold folds, he now has plenty of space in his drawers.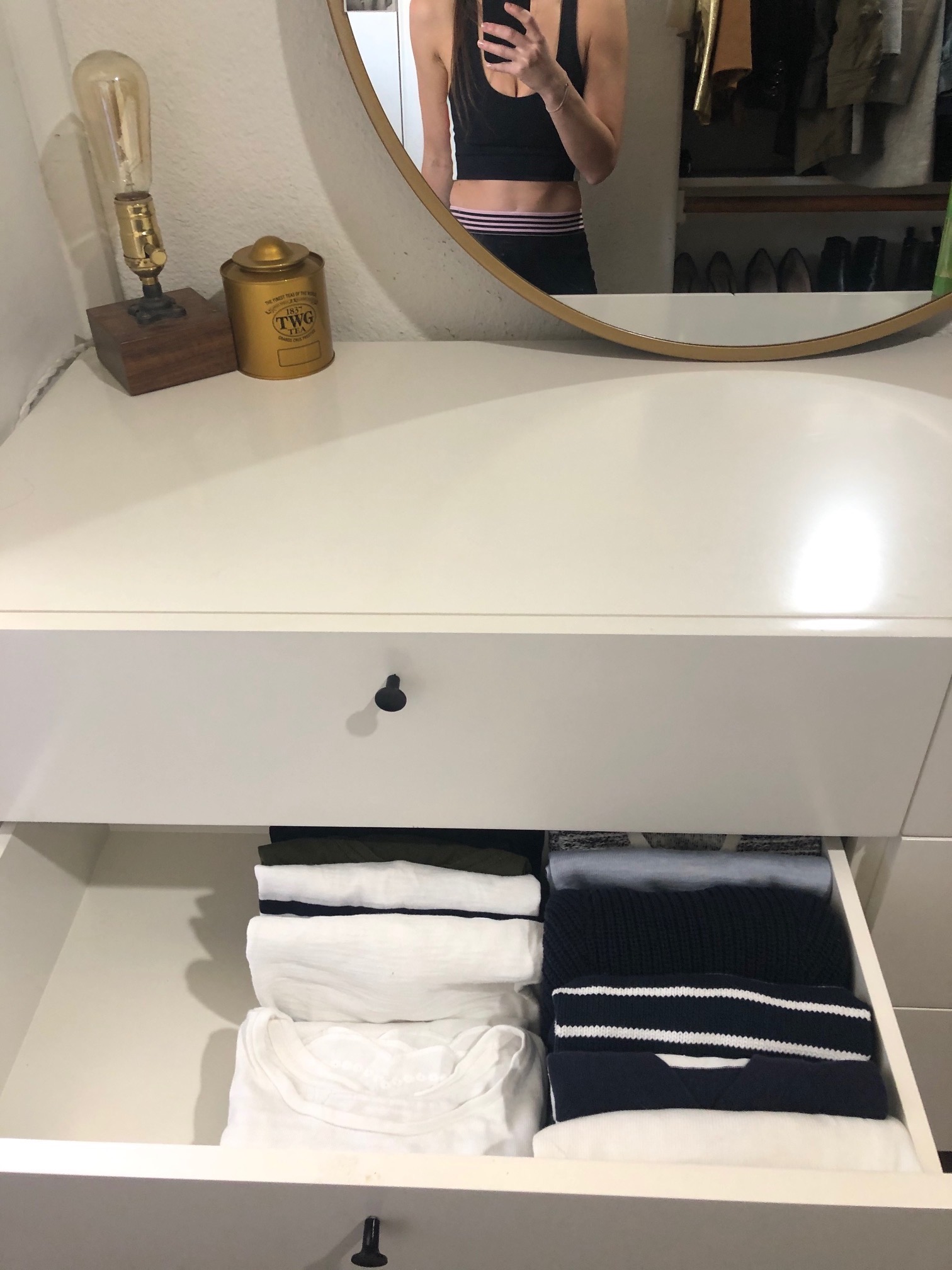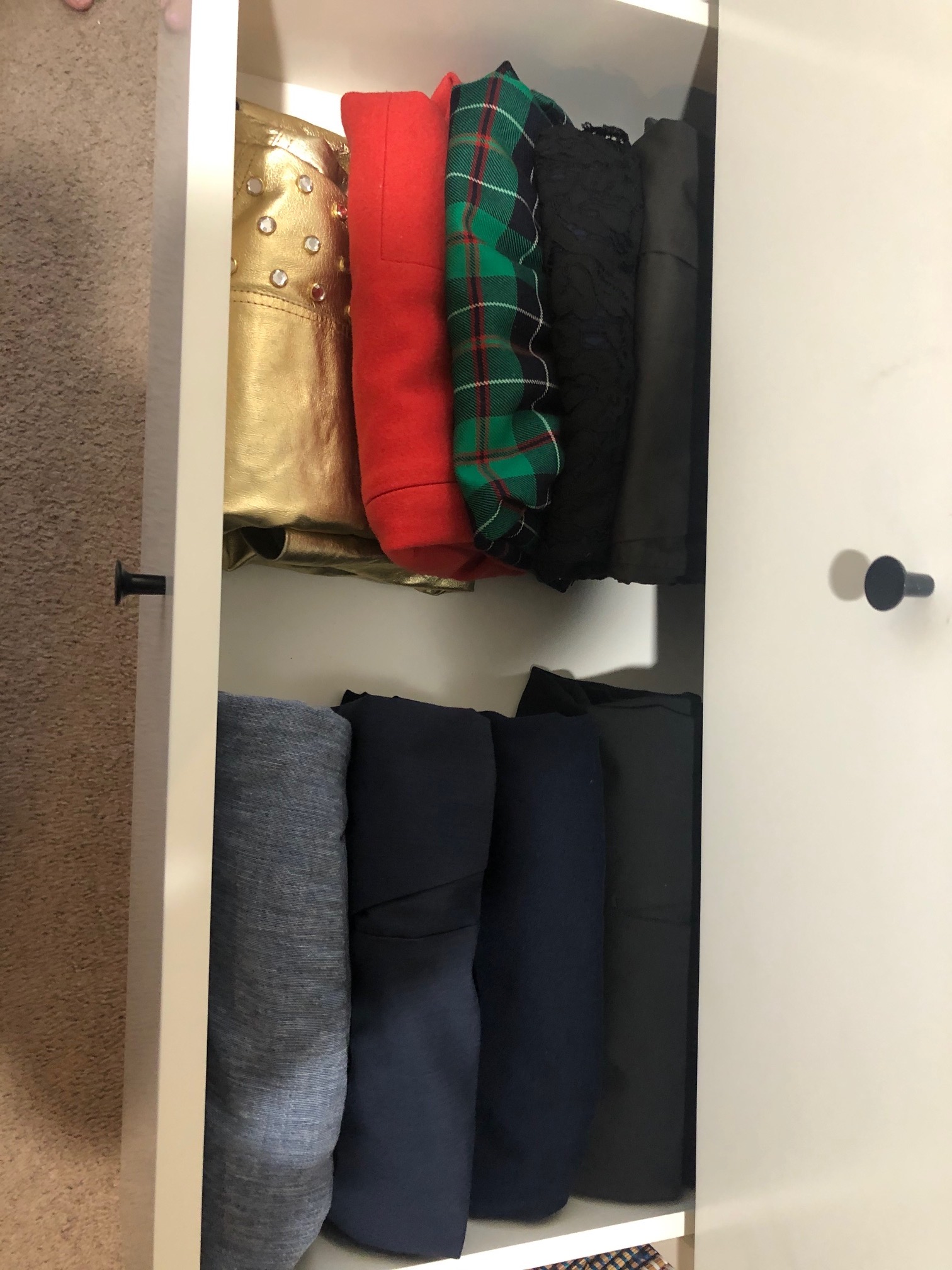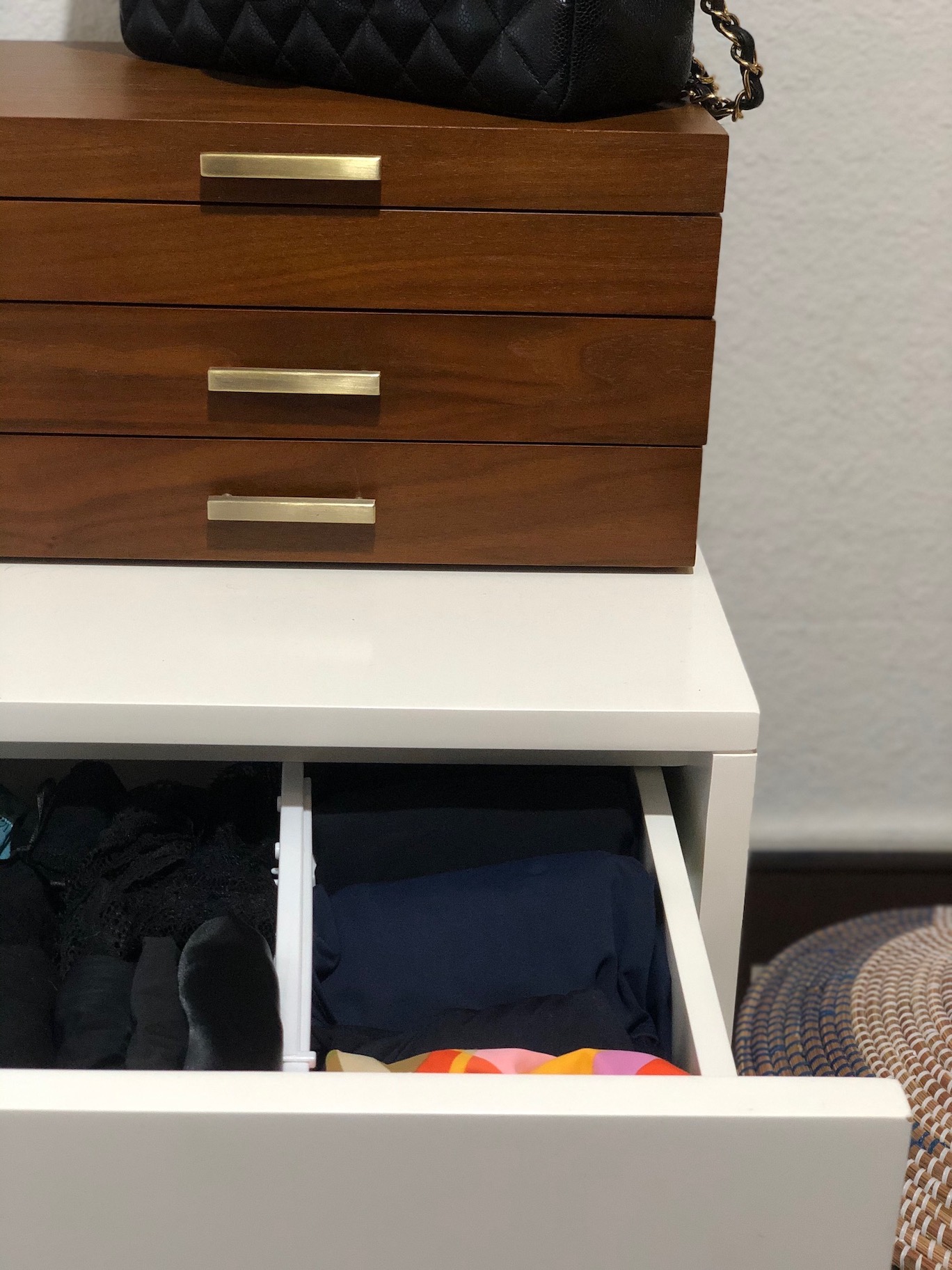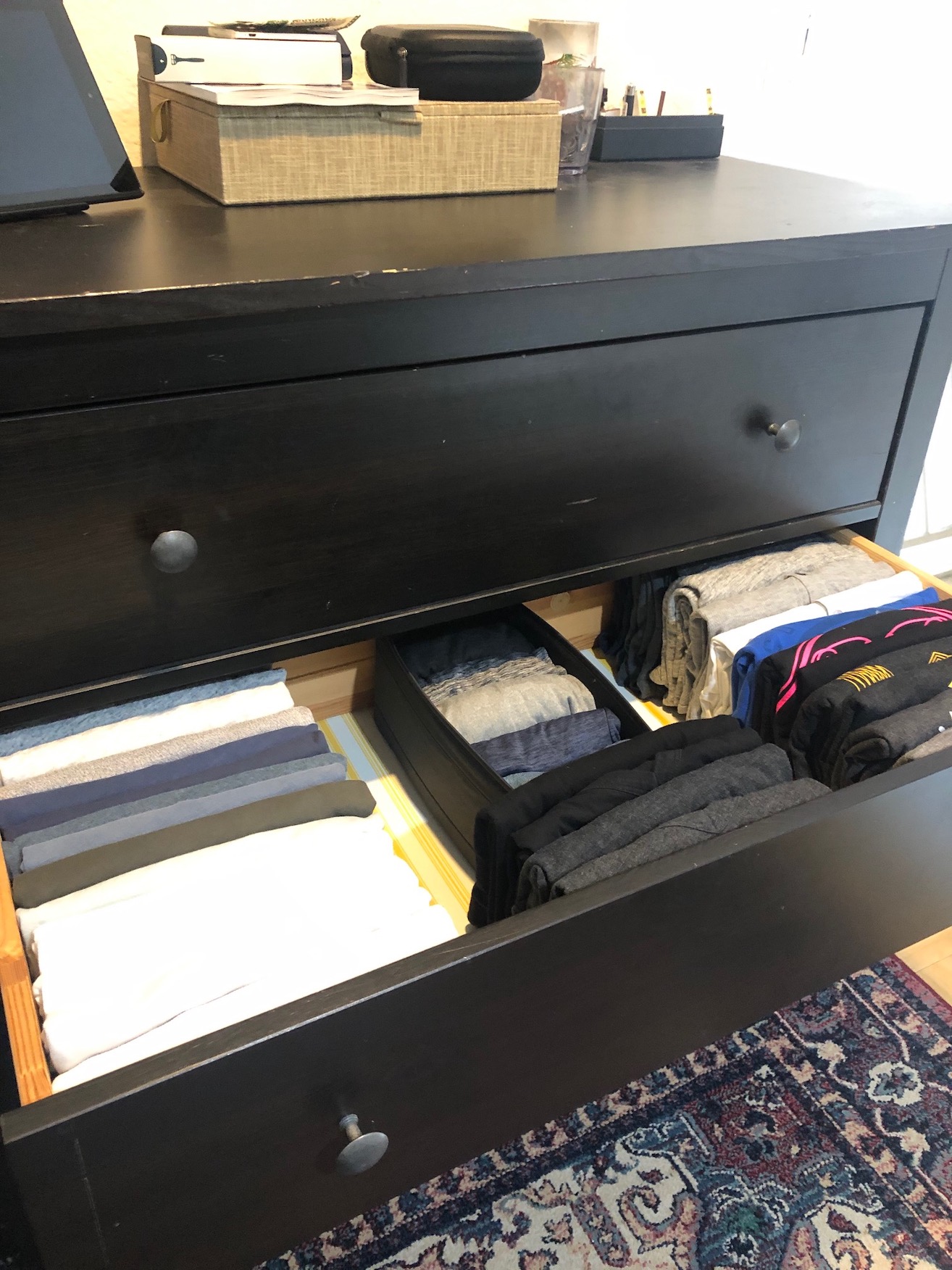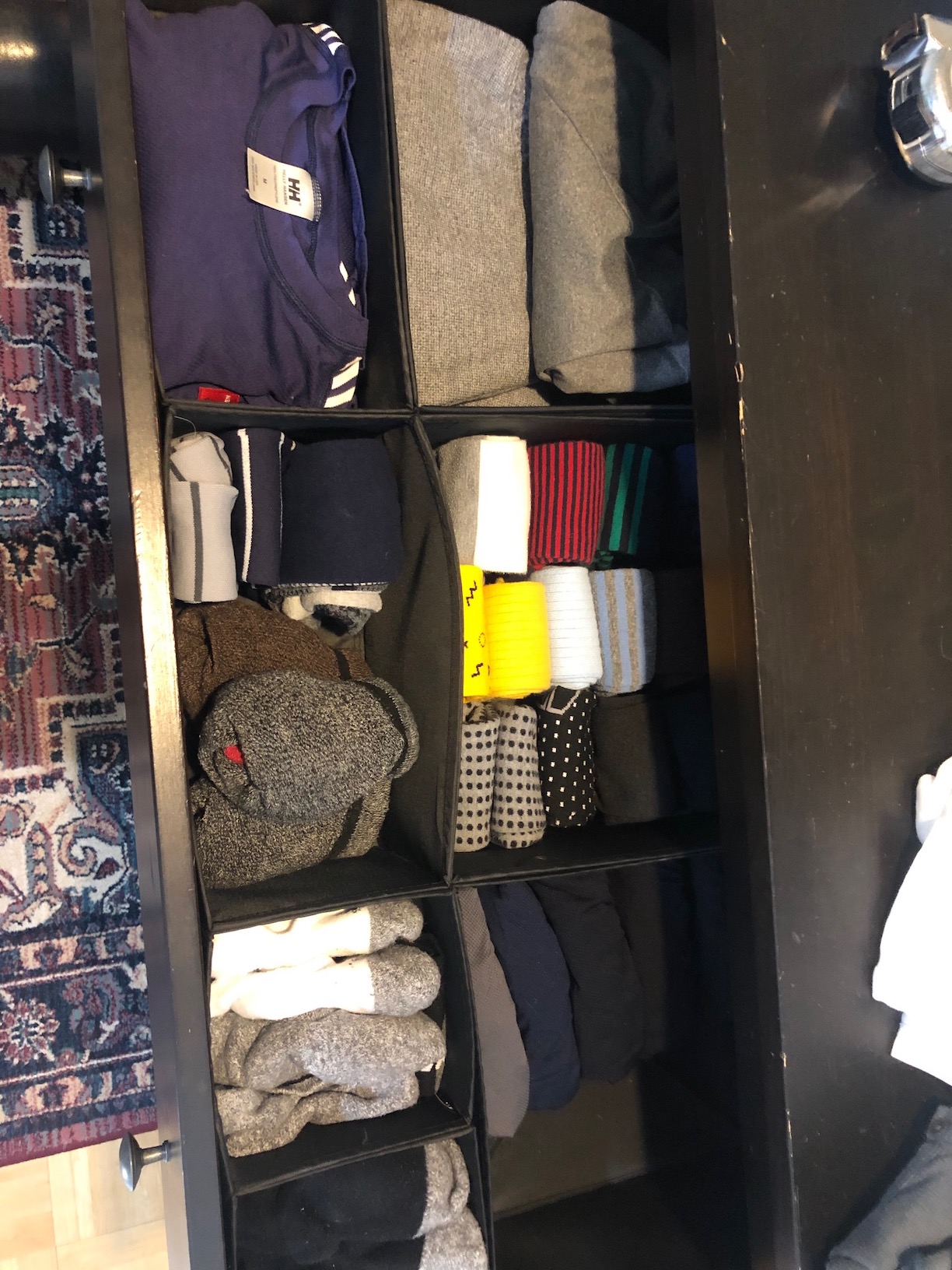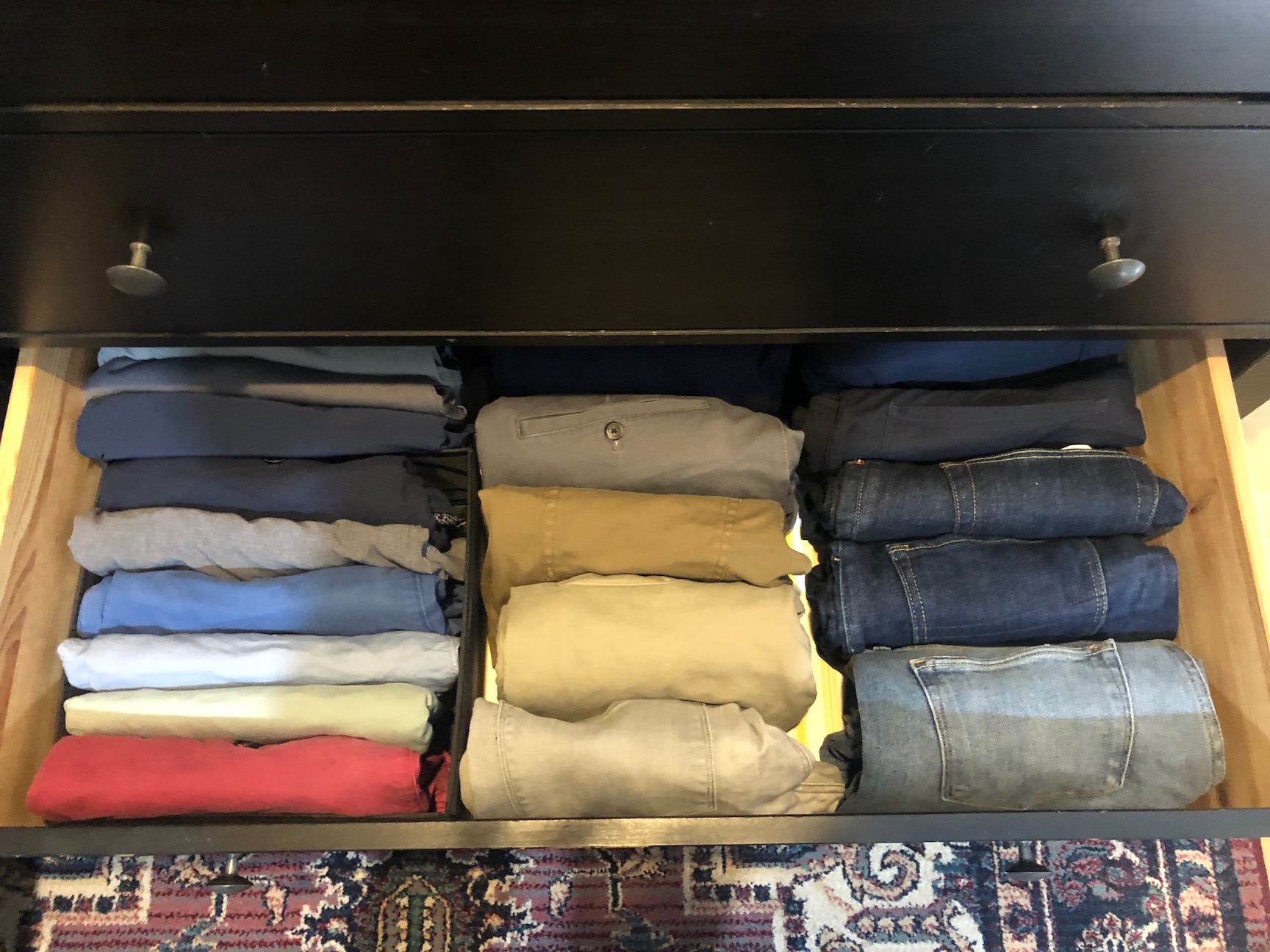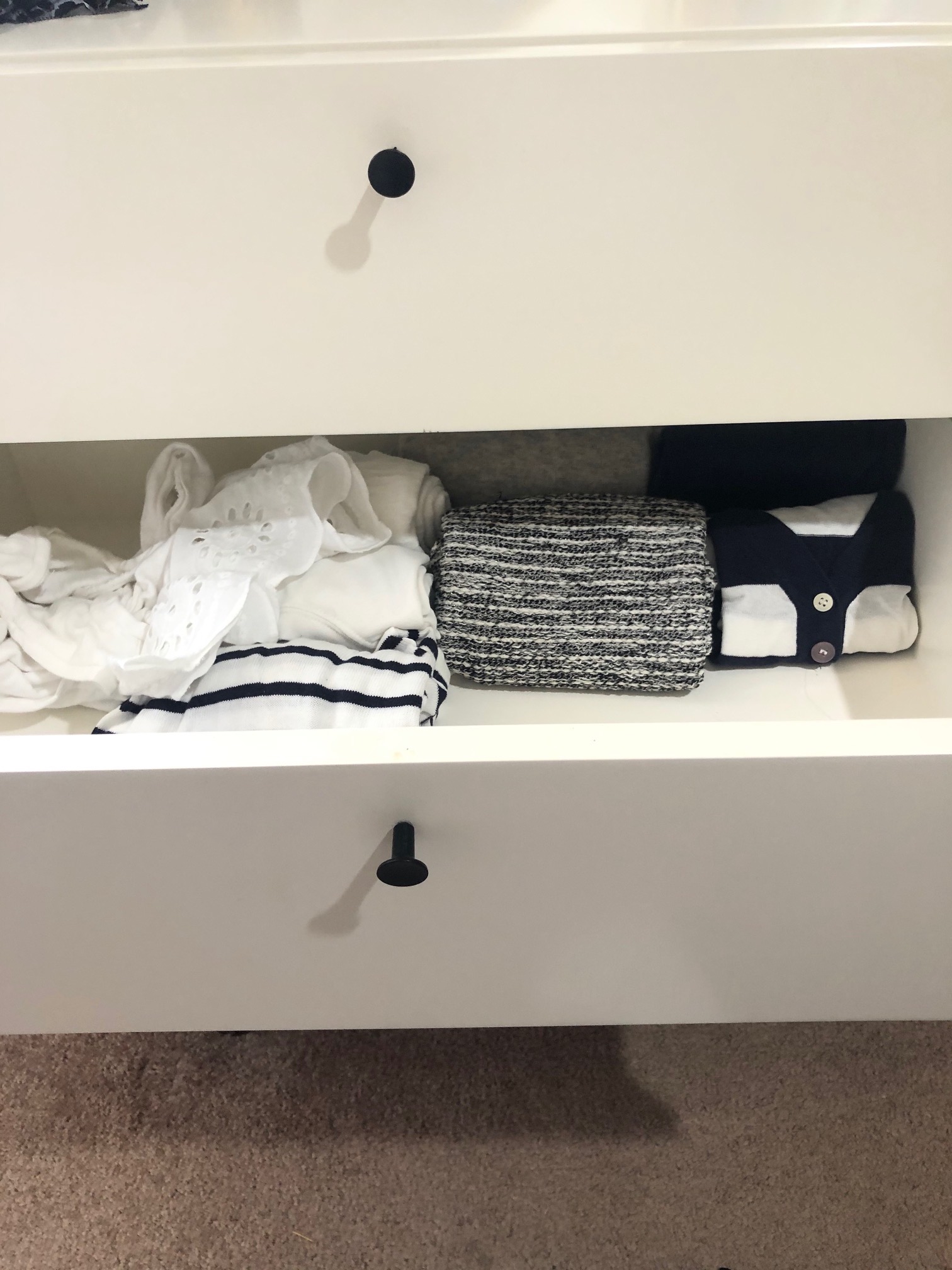 ← Before


Oh and one more win - we straightened the elastic folding inside of his sweatpants waistband! →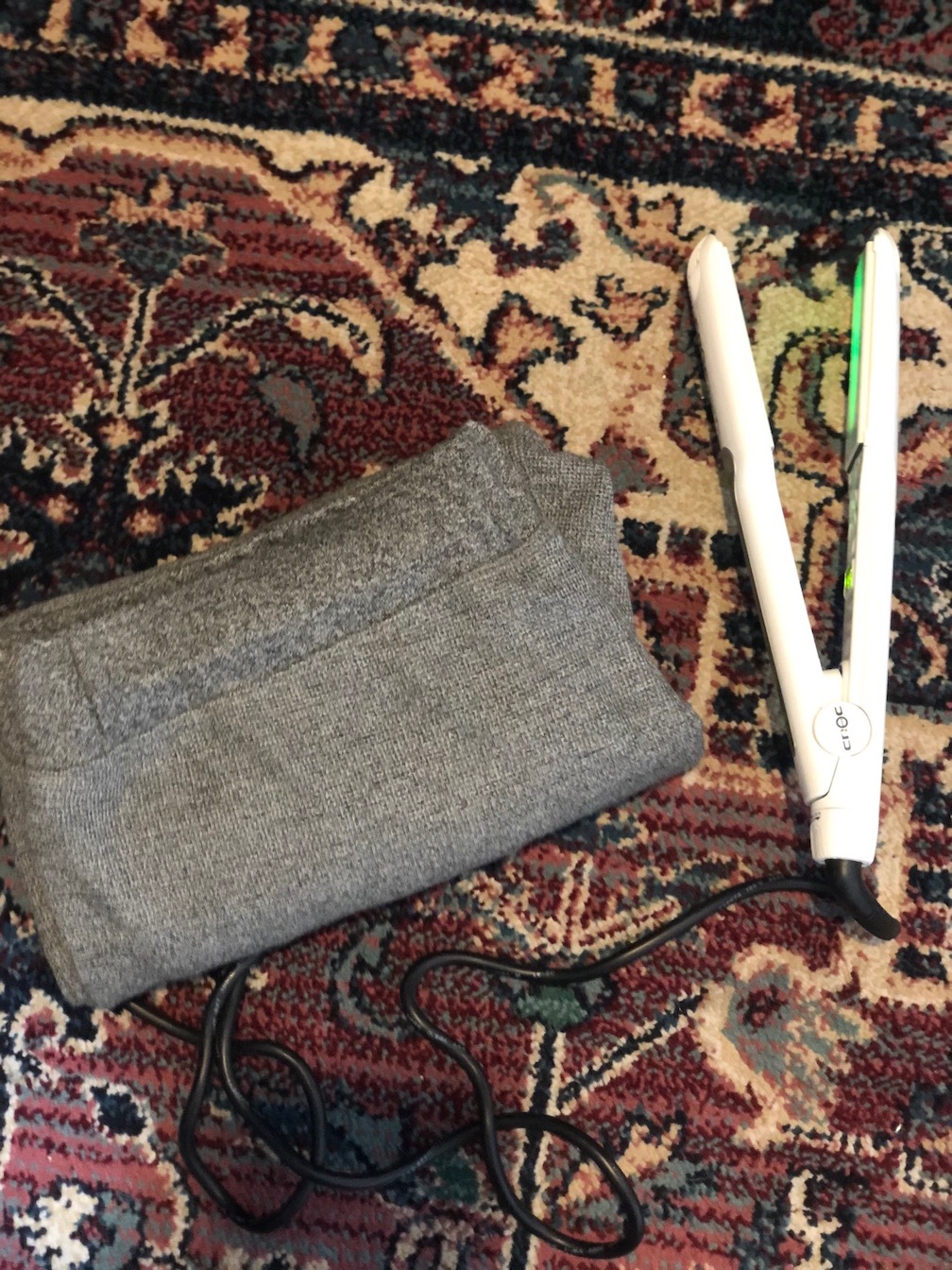 WHEN TWO BECOME ONE
As in the dressers are inside the closet...and well, the office too. And now you can see what I'm talking about, hopefully.
BATHROOM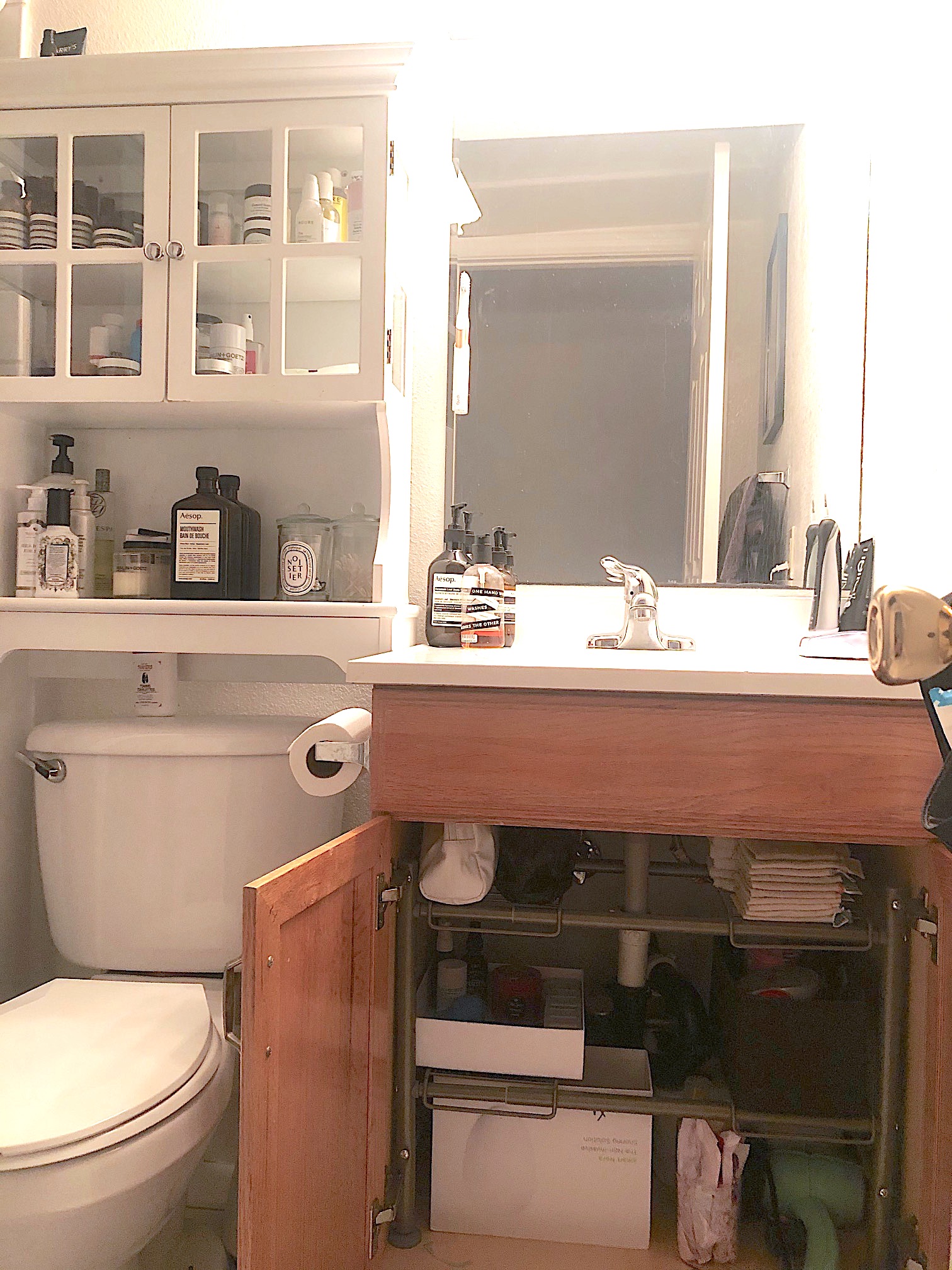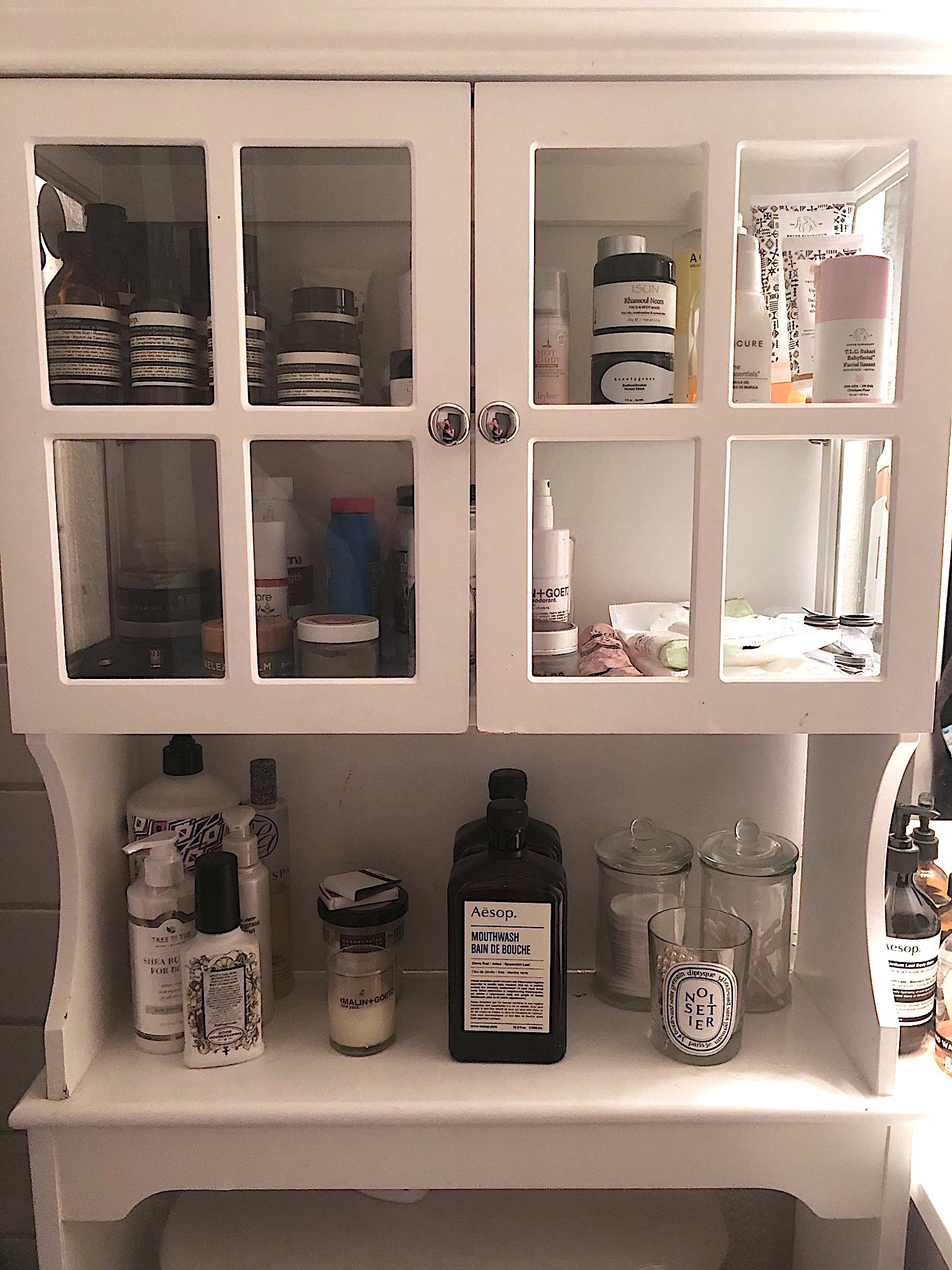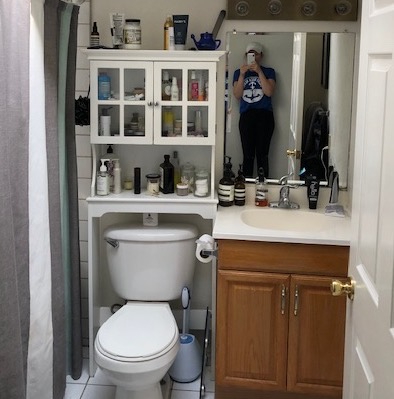 KITCHEN AND LIVING SPACE
Moving along. Things were everywhere, and now they're not.

[Before and afters side by side where possible.]
Entry & Living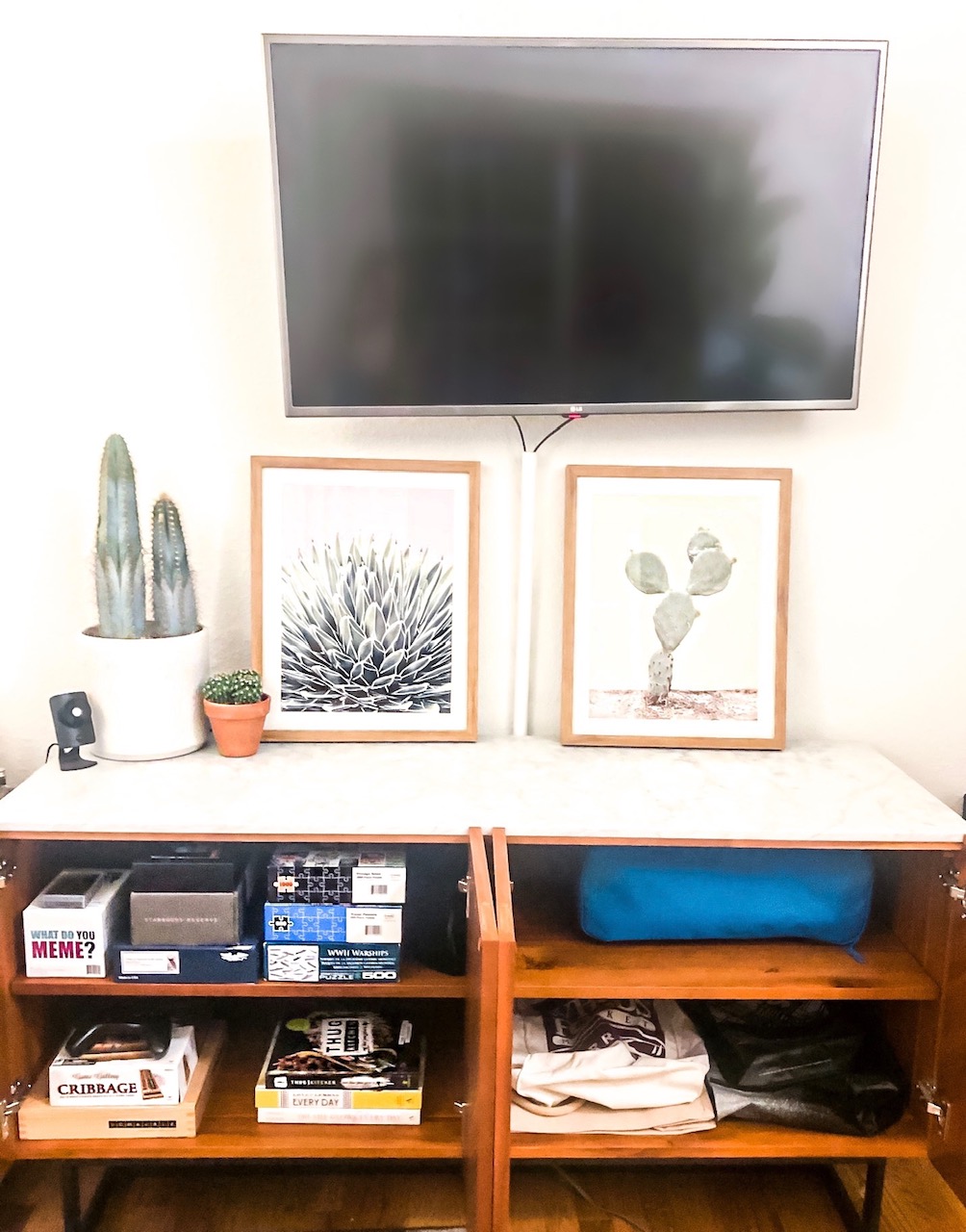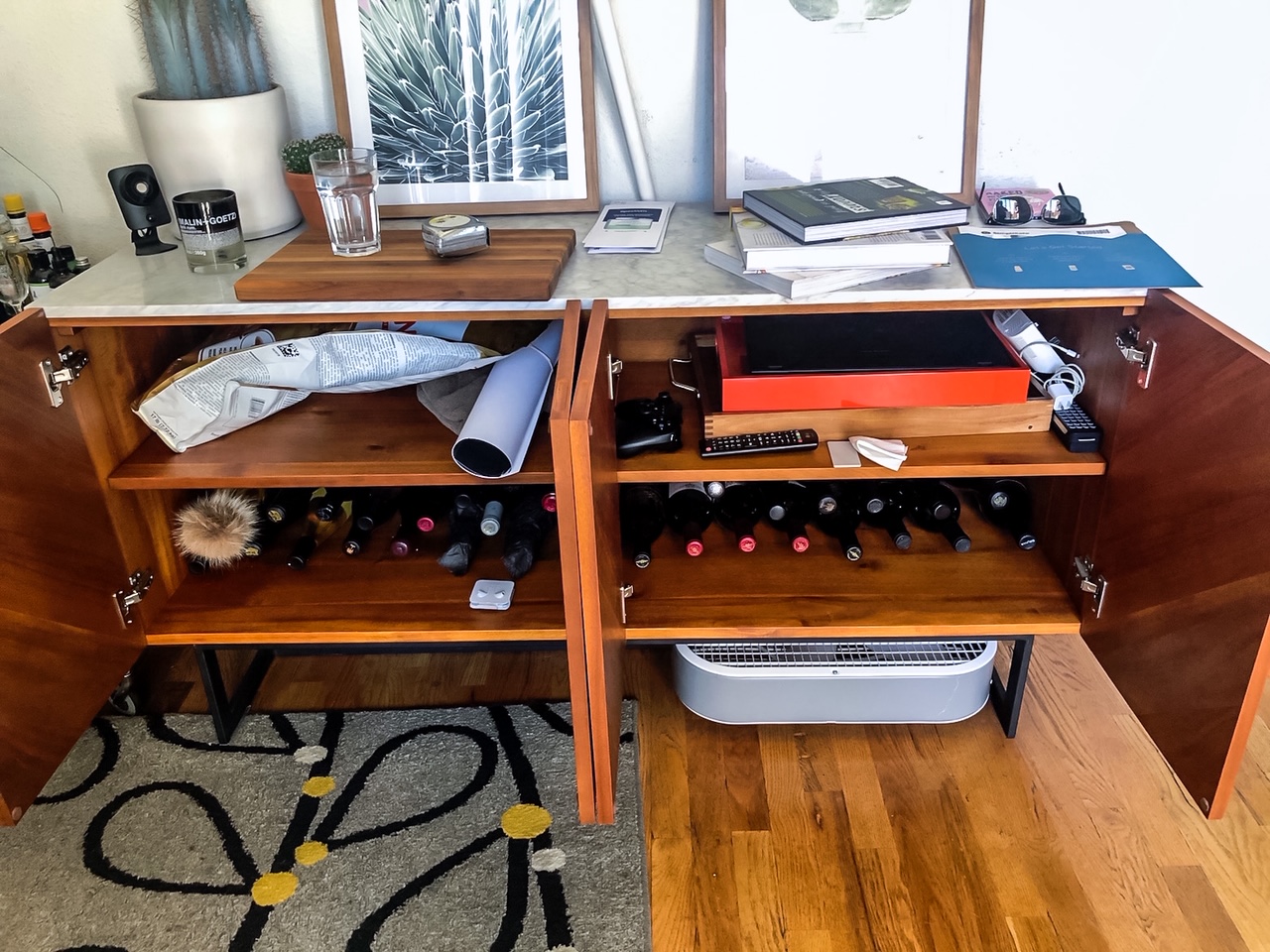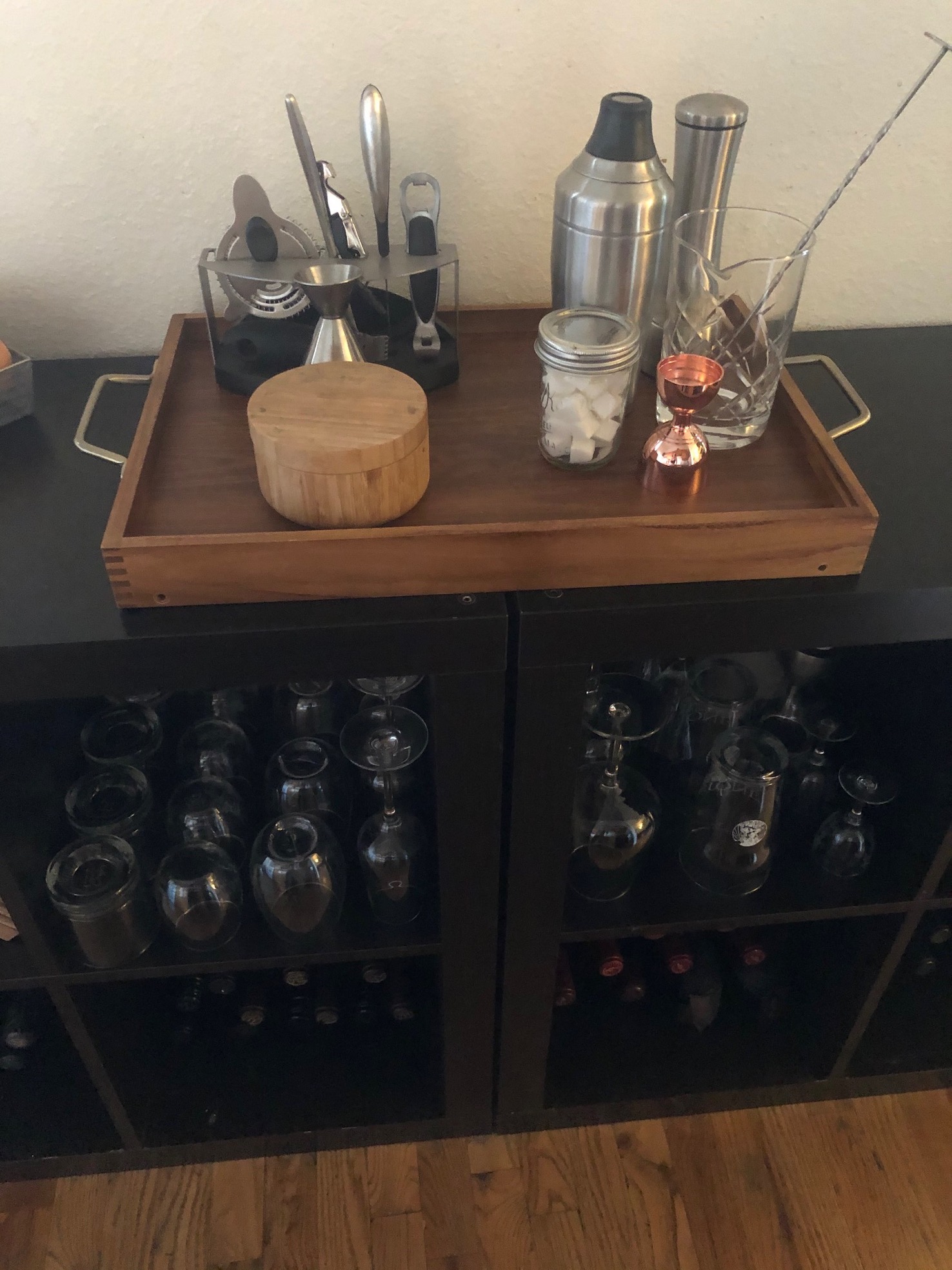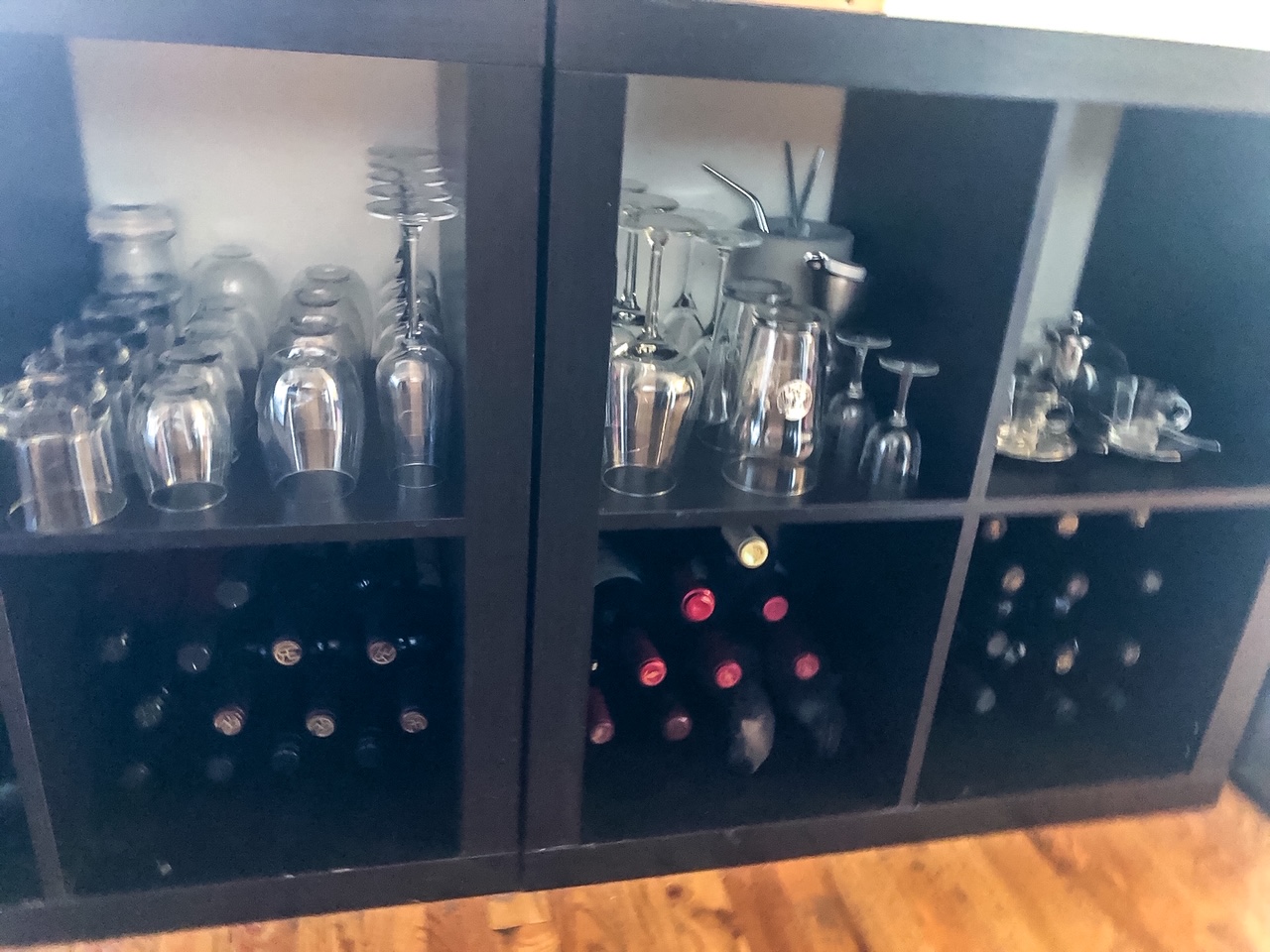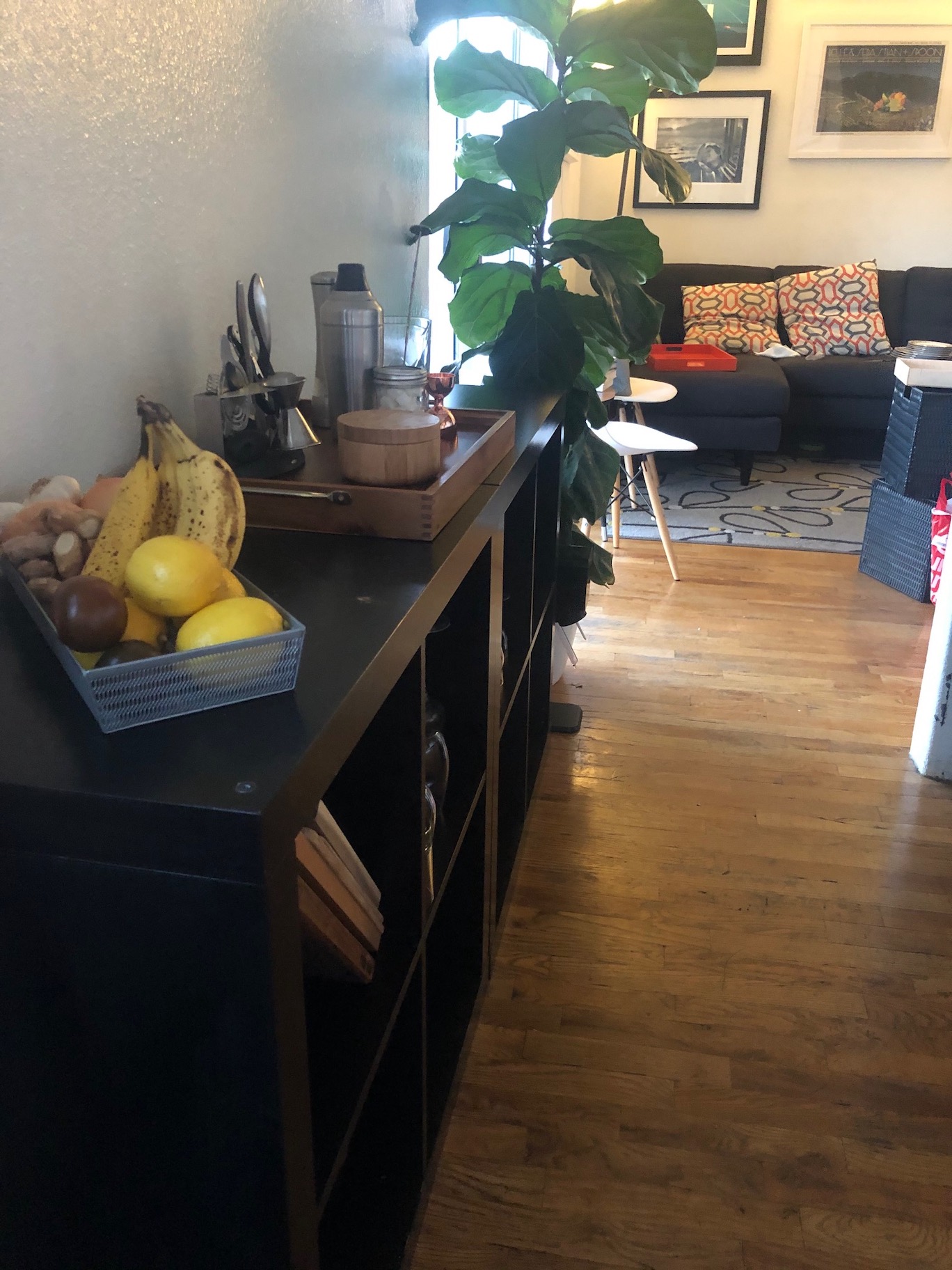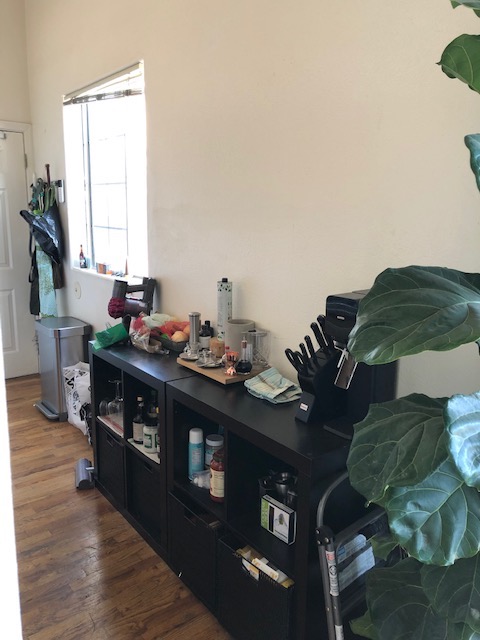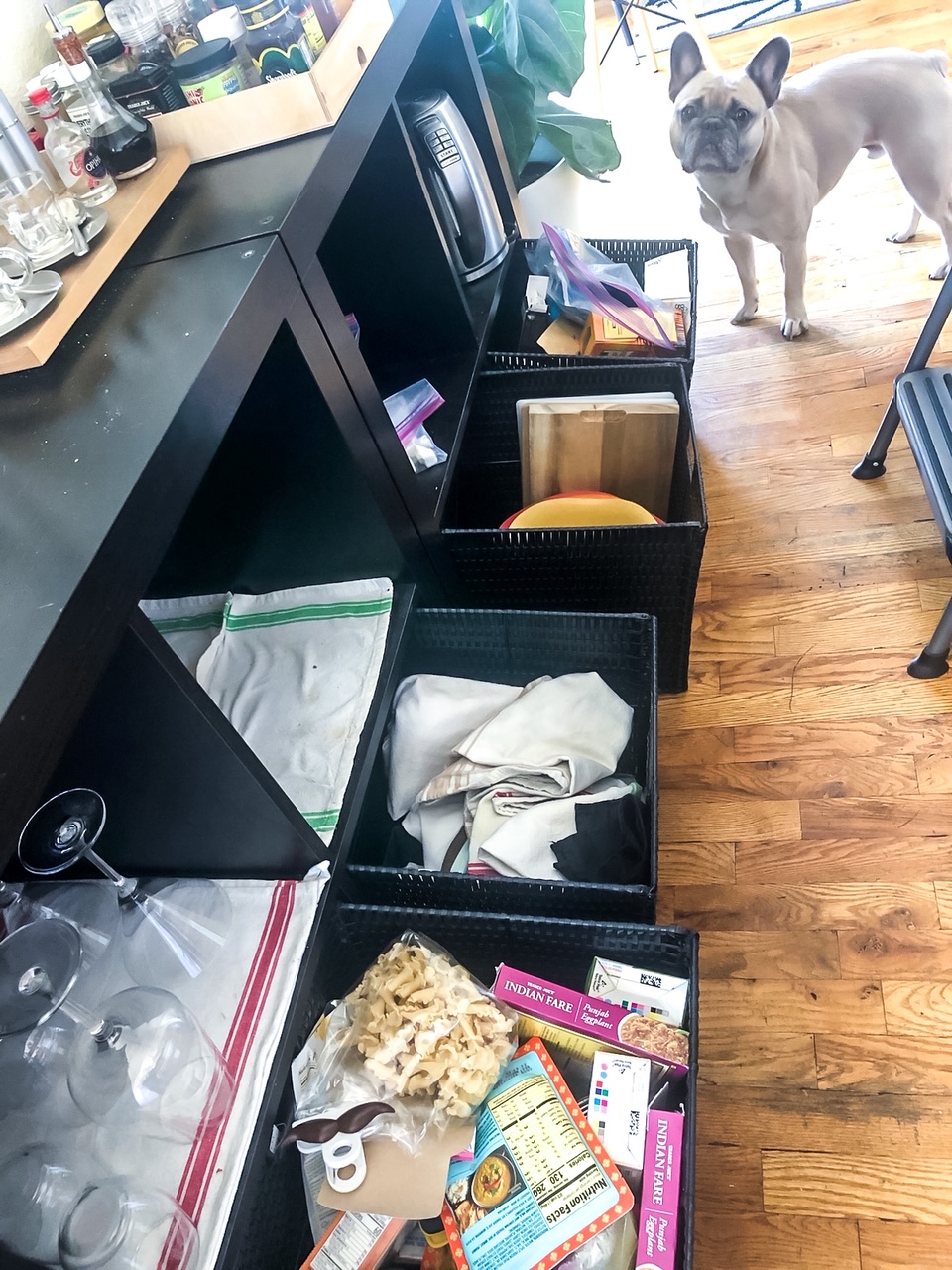 Cabinets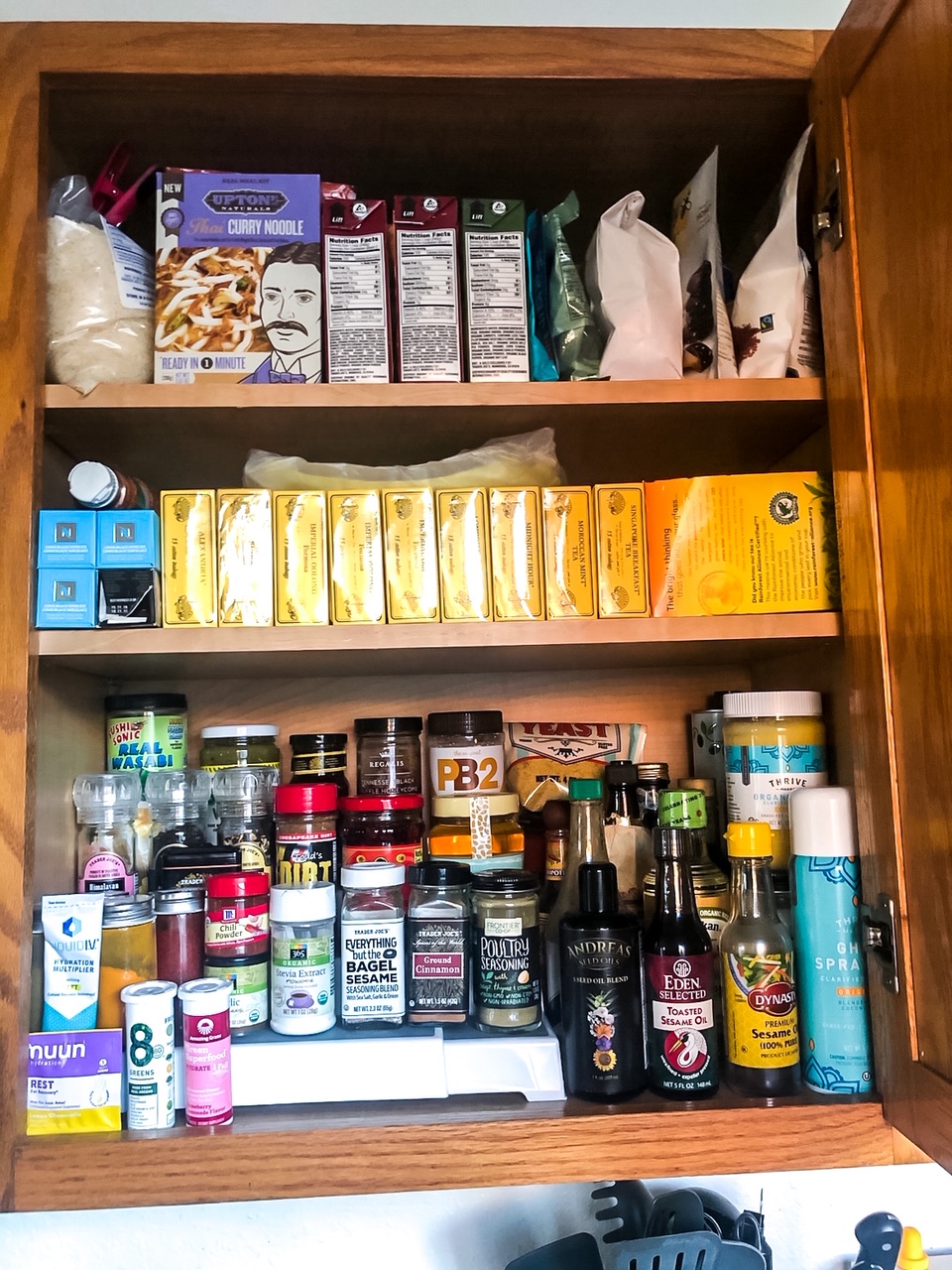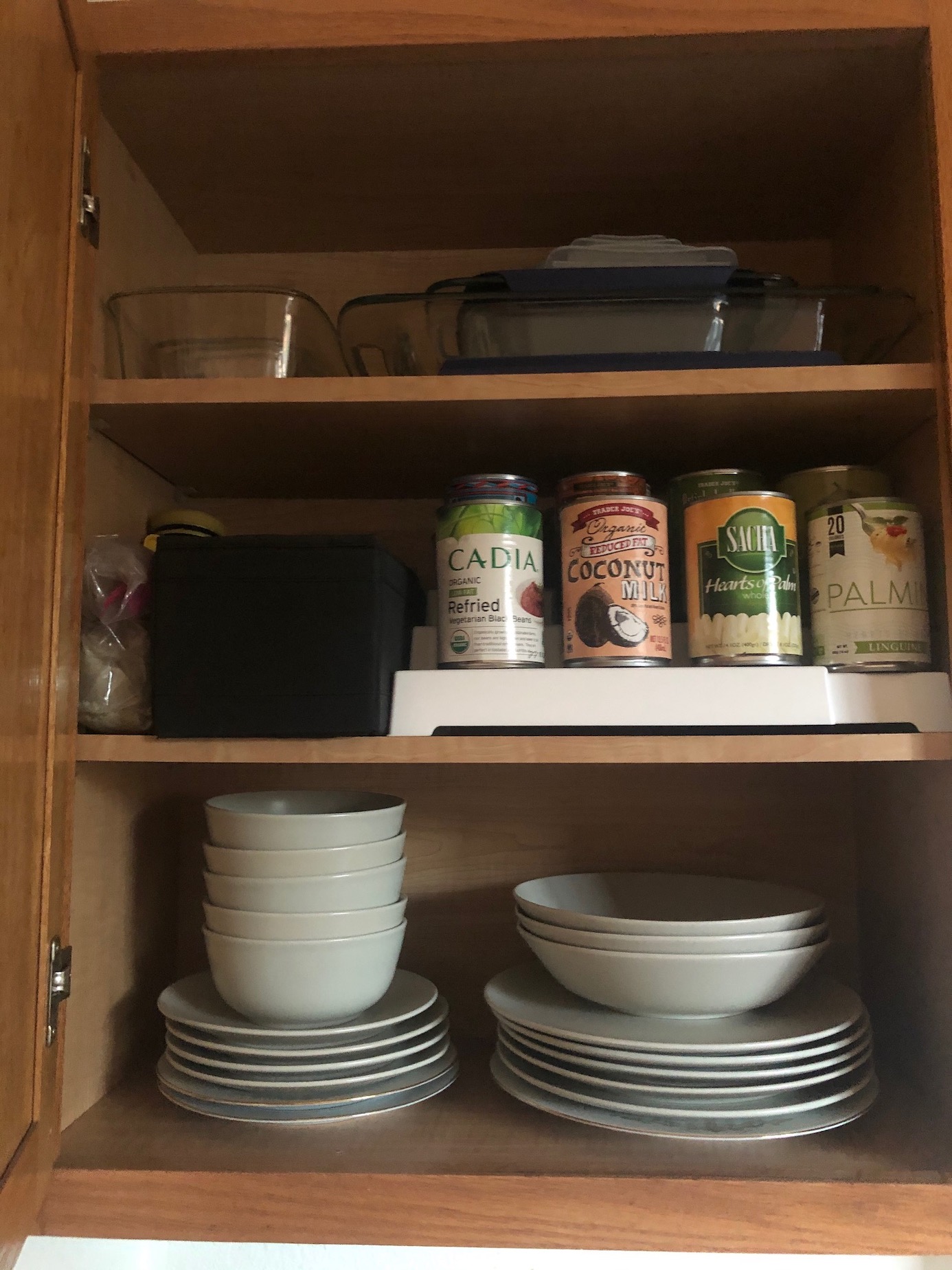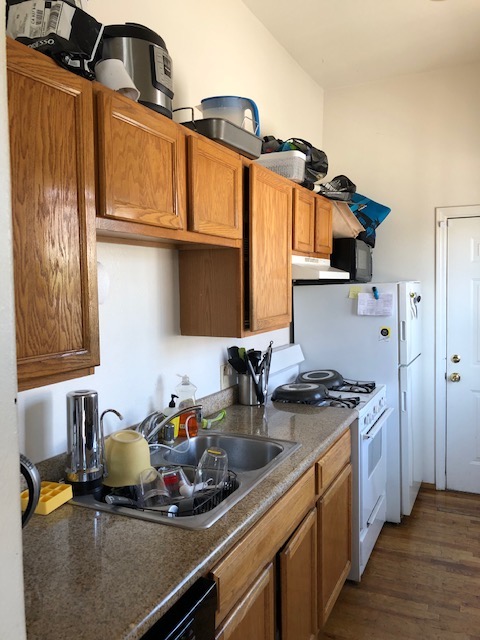 Under The Sink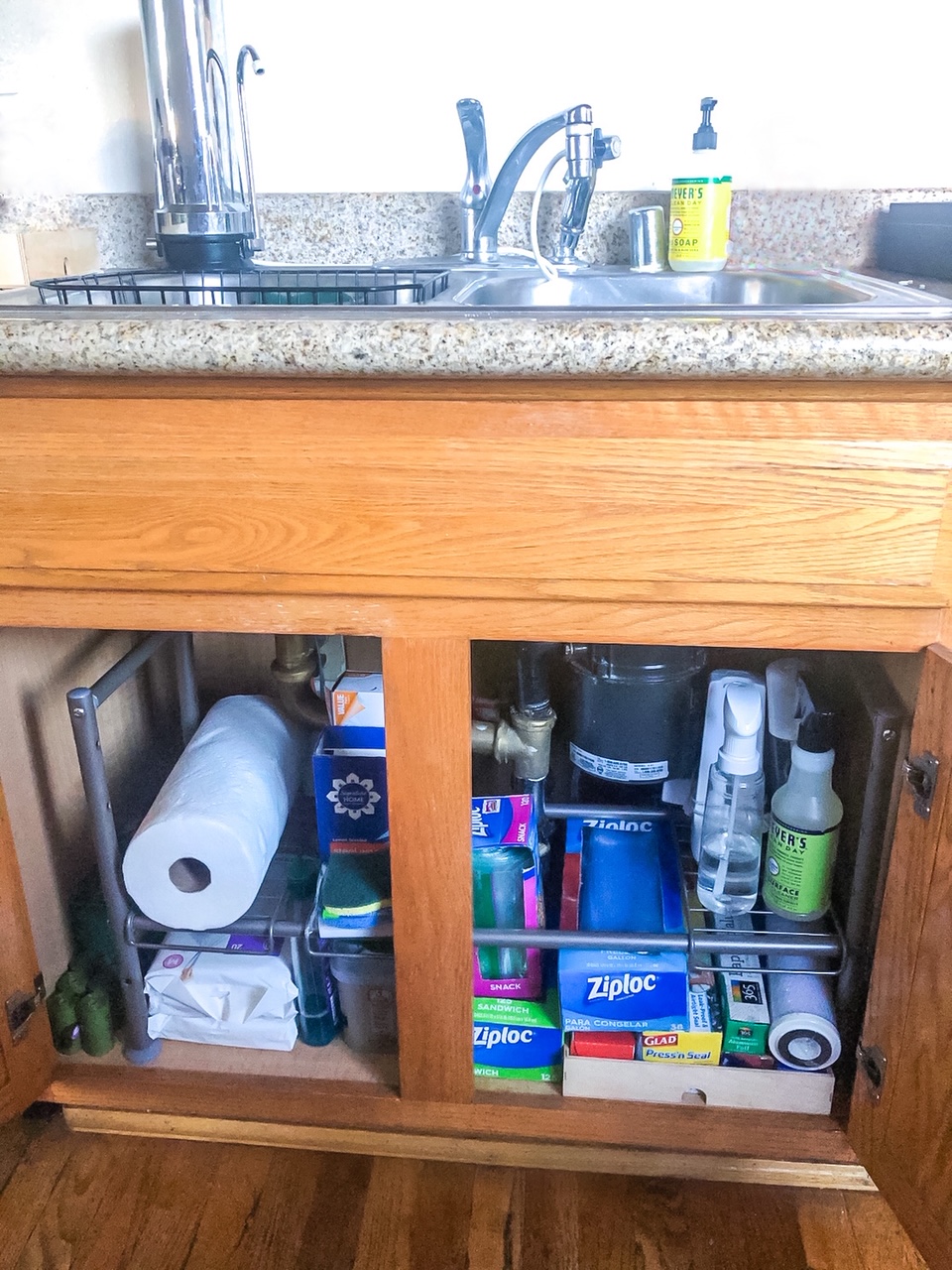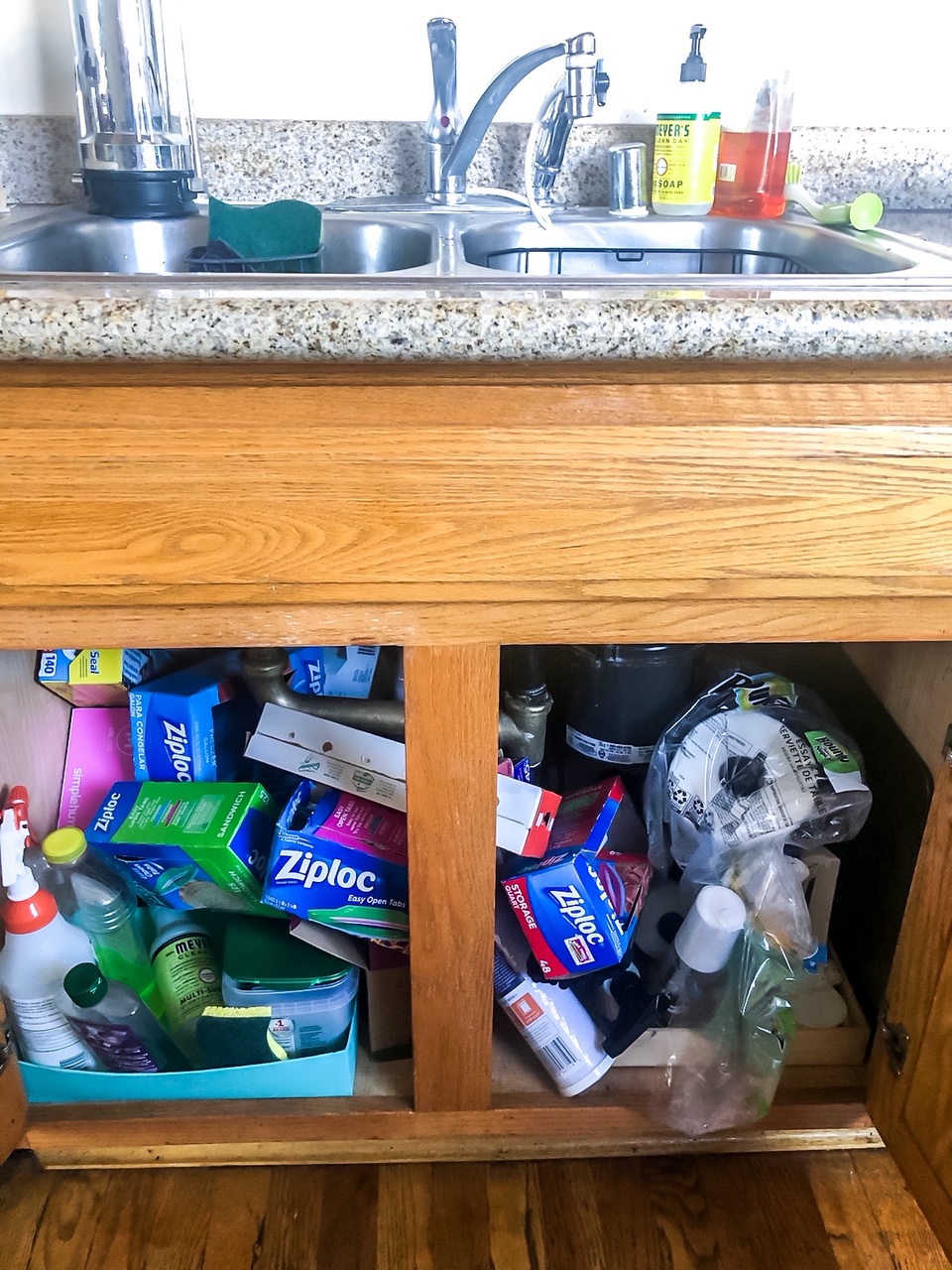 The ONLY Drawer