Explore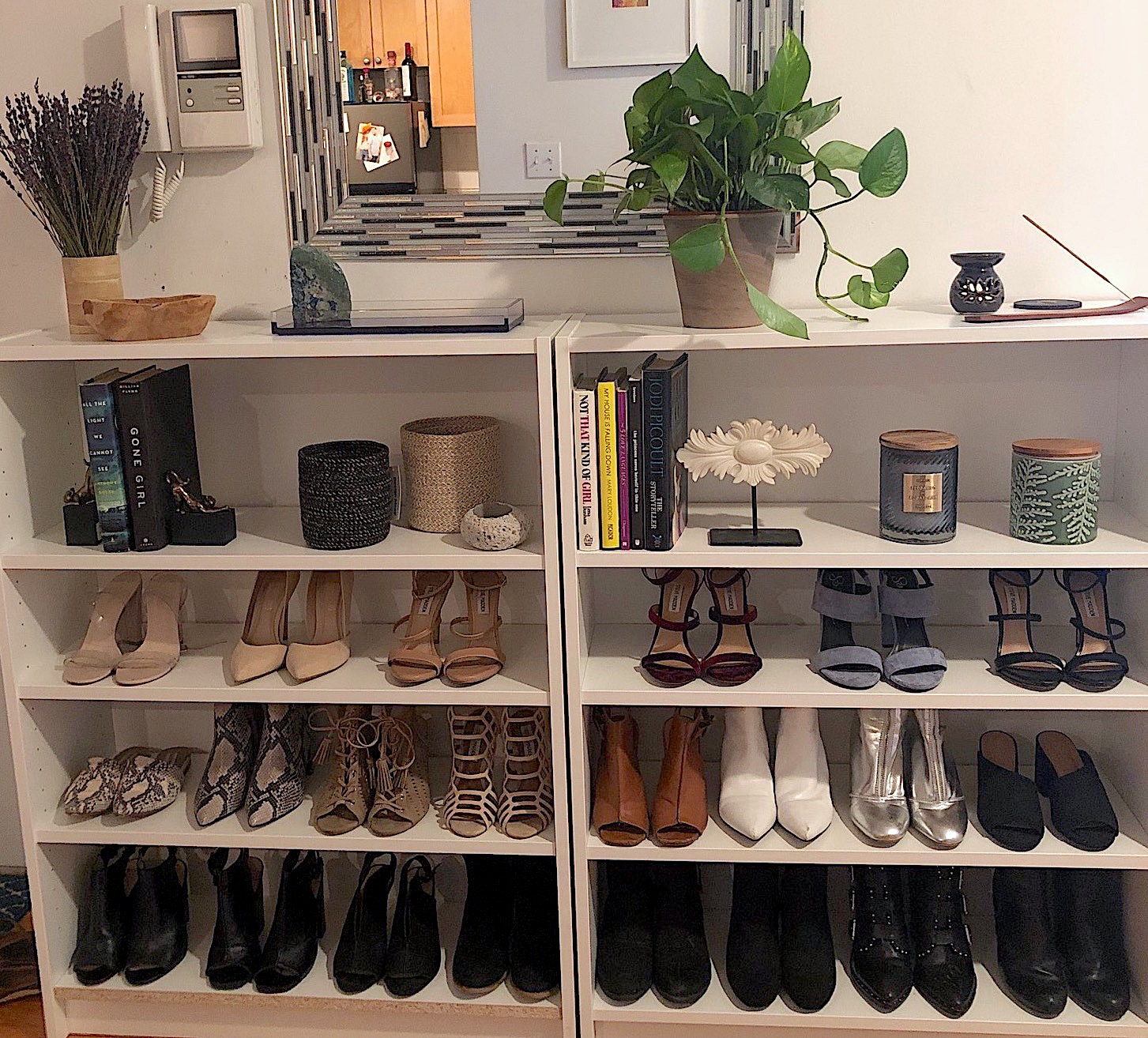 Finding Space | For Shoes
If you have more shoes than shoe storage, this is a must read! And if you find shoe rack after shoe rack that is not high enough for your heels or that your shoes fall off of, again...this is a must read!
I'll share the 2 closets and 2 dressers that were organized, but first, let's talk about how we found space for shoe storage.
The Ikea Billy book case is my absolute favorite for storing and showcasing shoes, bags, decor, and well...books.
BEFORE
During the consultation, we determined we would edit + purchase felt hangers to save space and have a uniform look throughout the closet space.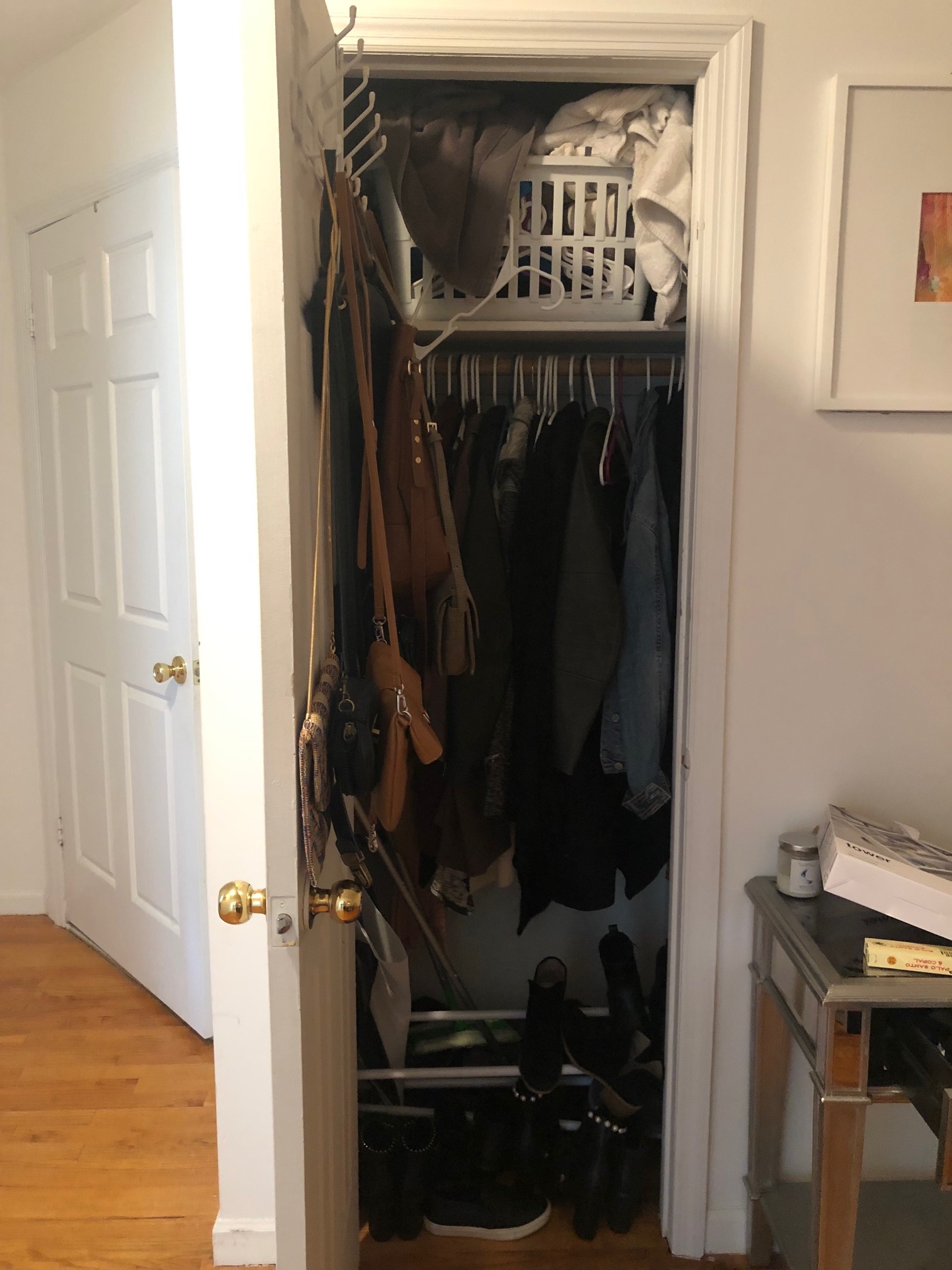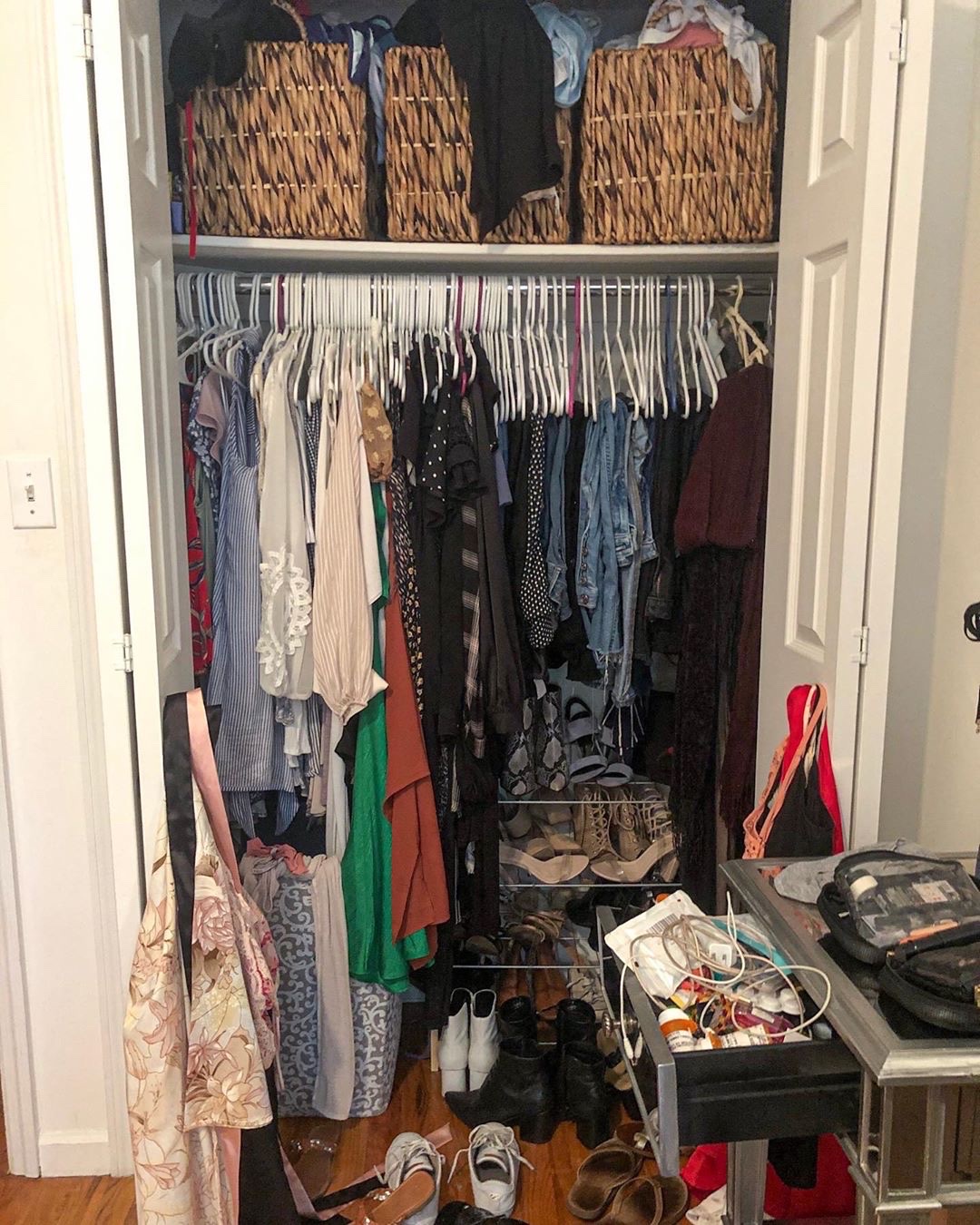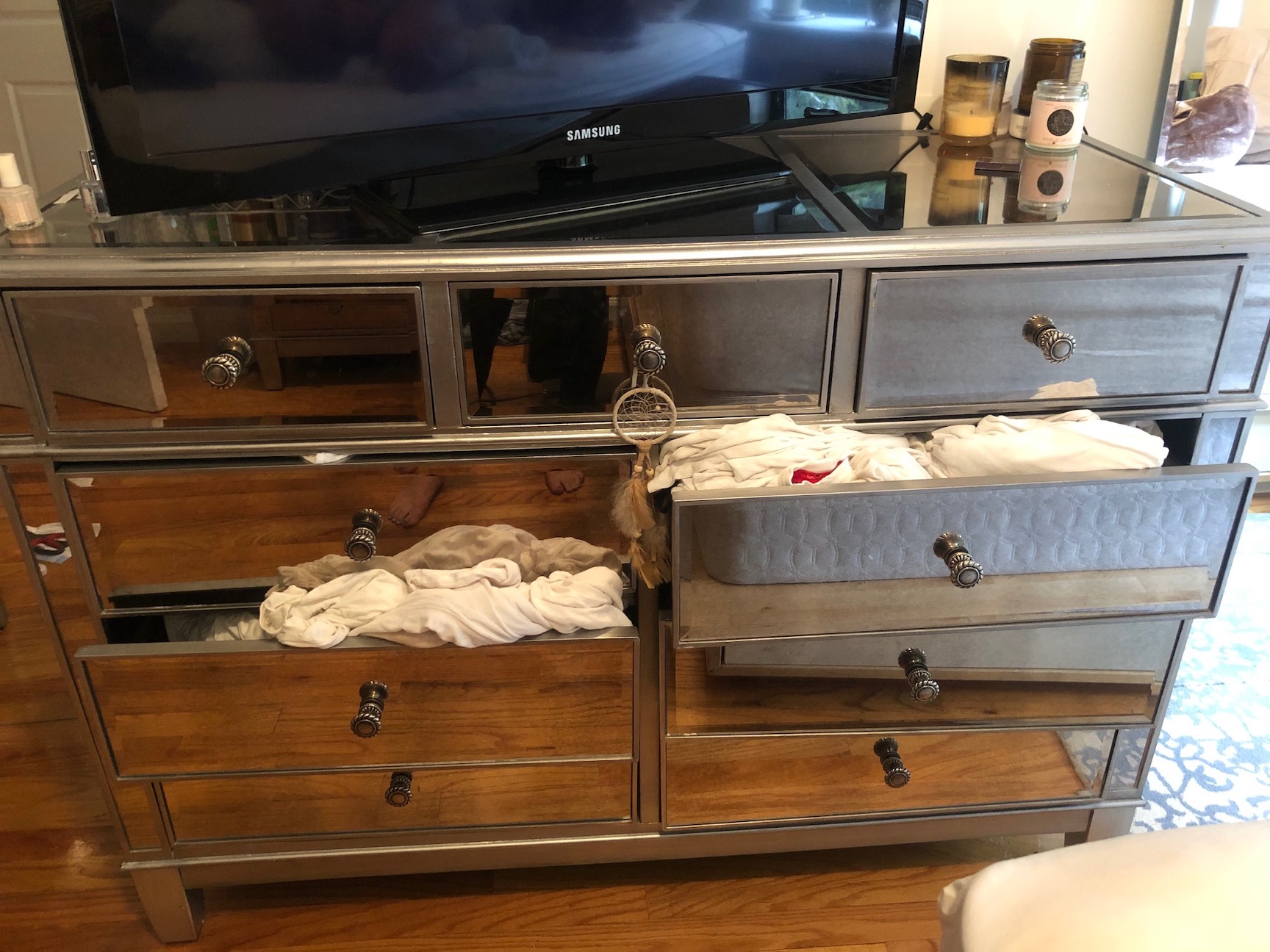 AFTER
And now this client can see her shoes, clothes, and her floors.