Explore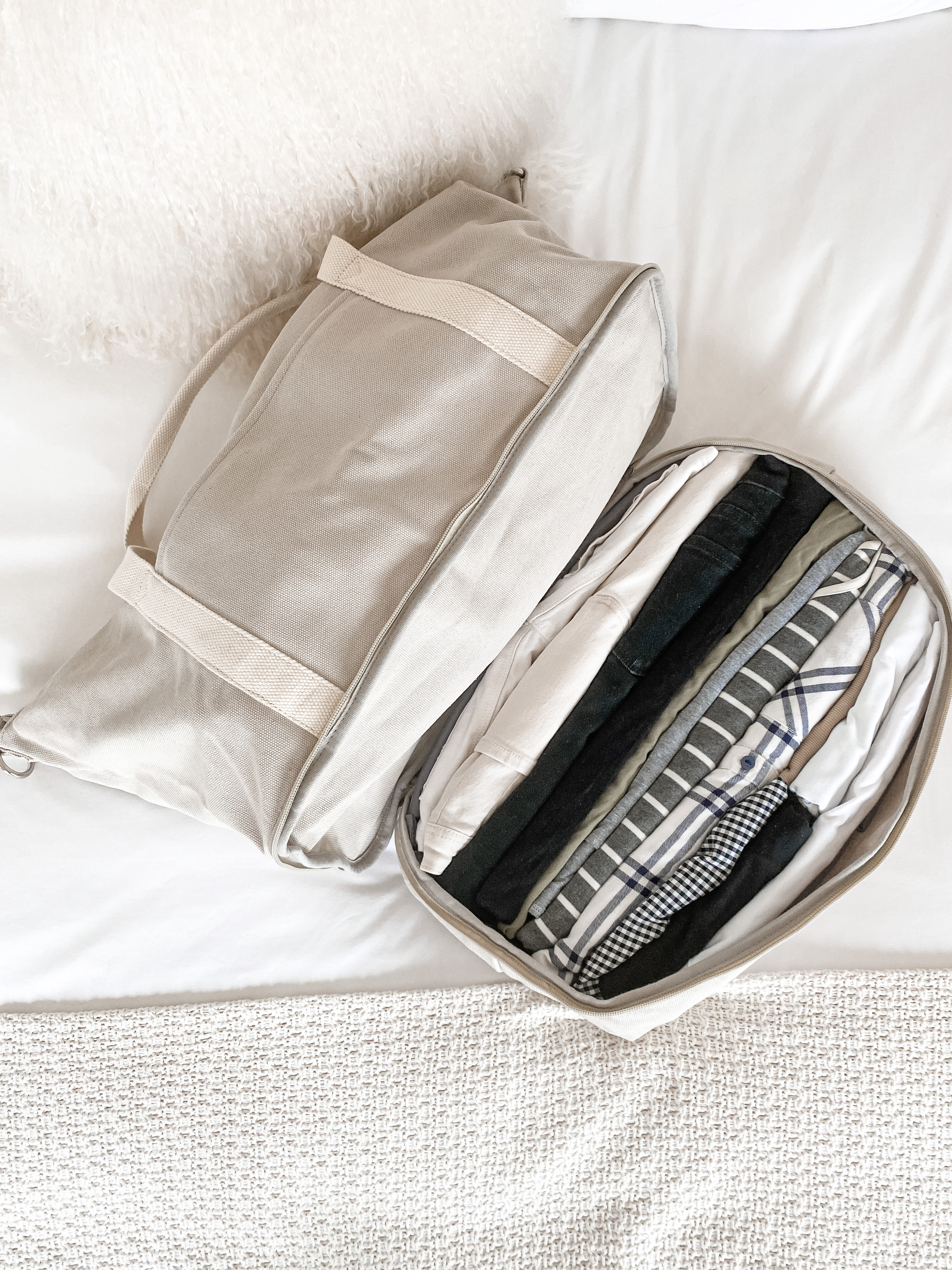 New Orleans | Wedding Weekend
Introducing the happy medium between the Beis mini weekender and full size weekender: The Catalina Deluxe in small by Lo & Sons.

Things I love about this bag: it's unstructured - so you can fold it to take up much less storage space and squeeze it under the seat if it's not completely full. And pockets - I can tell they put thought into giving us the most pockets and making them secure. And we love pockets, especially ones that zip.

Of course I have a lot more to say about this bag, so I did a little review on YouTube and pack on Instagram.
the bag
The Catalina bag by Lo & Sons is available in 4 sizes and this pack is the 3rd largest (Catalina Deluxe Small). You can shop all sizes here: