Explore
MEAL KITS
Are meal kits worth the money? I don't know, depends on how much you value convenience. Apparently, I'm in if it's highly convenient and easily organized. I personally am not spending 30+ minutes prepping and cooking food that ties me down to eating at home x number of days each week. Like organizing any part of your home and life, this needs to be tailored to you.

Enter Daily Harvest (for me at least). Hello reusable cups of prepped smoothies, etc. that take 1-6 minutes to make and you can run out the door with. I don't show up to a job over 3 hours without one of these.

They don't take up much space, all the cups are the same size, they're color coded by meal type different meal, and stackable...you know, for easy organization. Insert pic: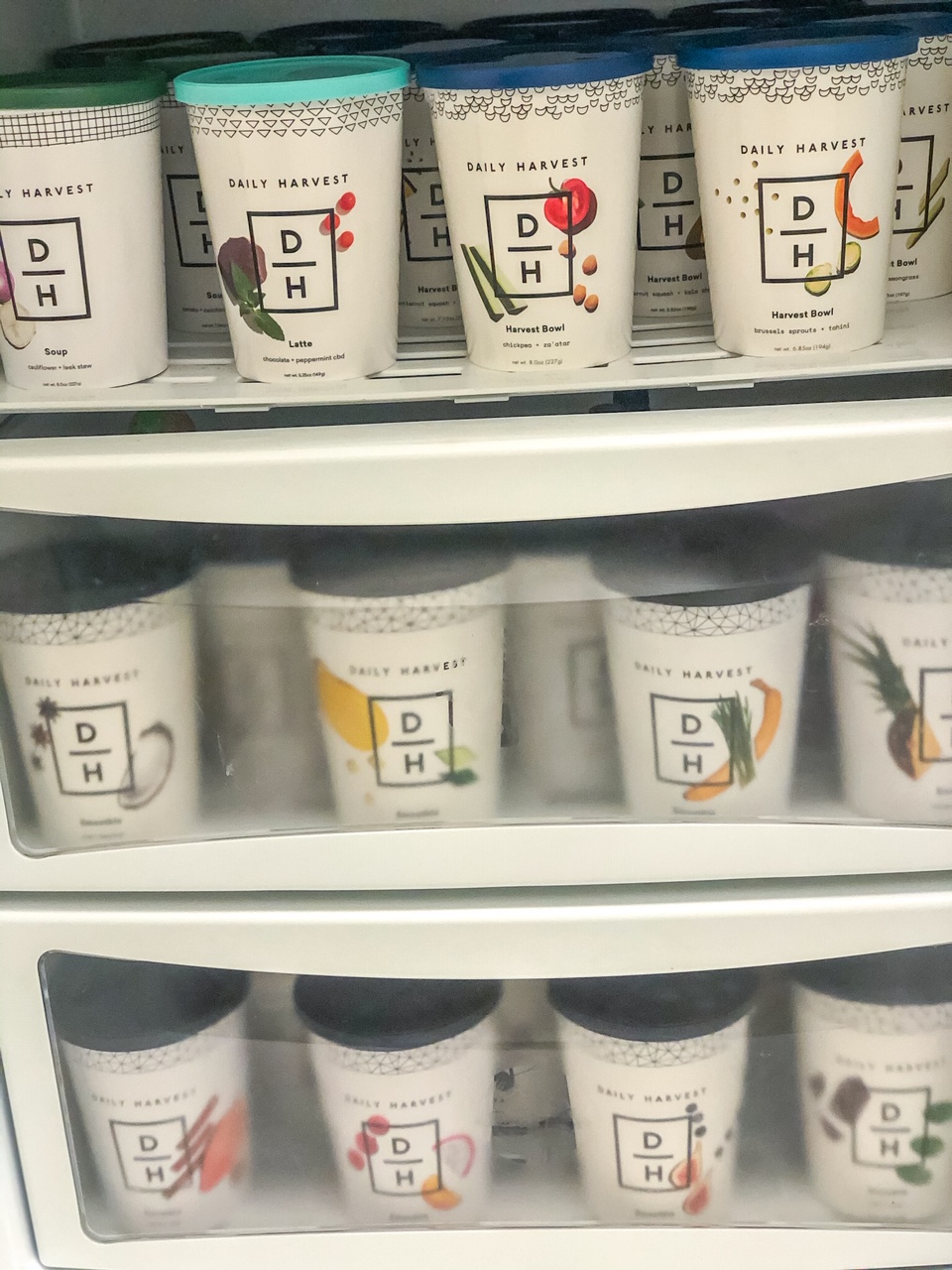 Figuring out which flavors to pick wasn't the easiest thing with the lack of reviews out there, so I did a little roundup below. Pretty much everything under pass was bland and the flavor/cooked hazelnuts in the brussels + tahini is a hard no from me.
GET
PASS
SMOOTHIES
Blueberry + Hemp
Mint + Cacao
Carrot + Chia
Dragon Fruit + Lychee
Mango + Greens
Banana + Greens
Pineapple + Matcha
BOWLS
Sweet Potato + Wild Rice Hash
Brussels Sprouts + Tahini
Lentil + Tomato Bolognese
Kale + Lemongrass
Spinich + Shiitake Grits
SOUPS
Tomato + Zucchini Minestrone
Butternut Squash + Rosemary Puree
Cauliflour + Leek Stew