Explore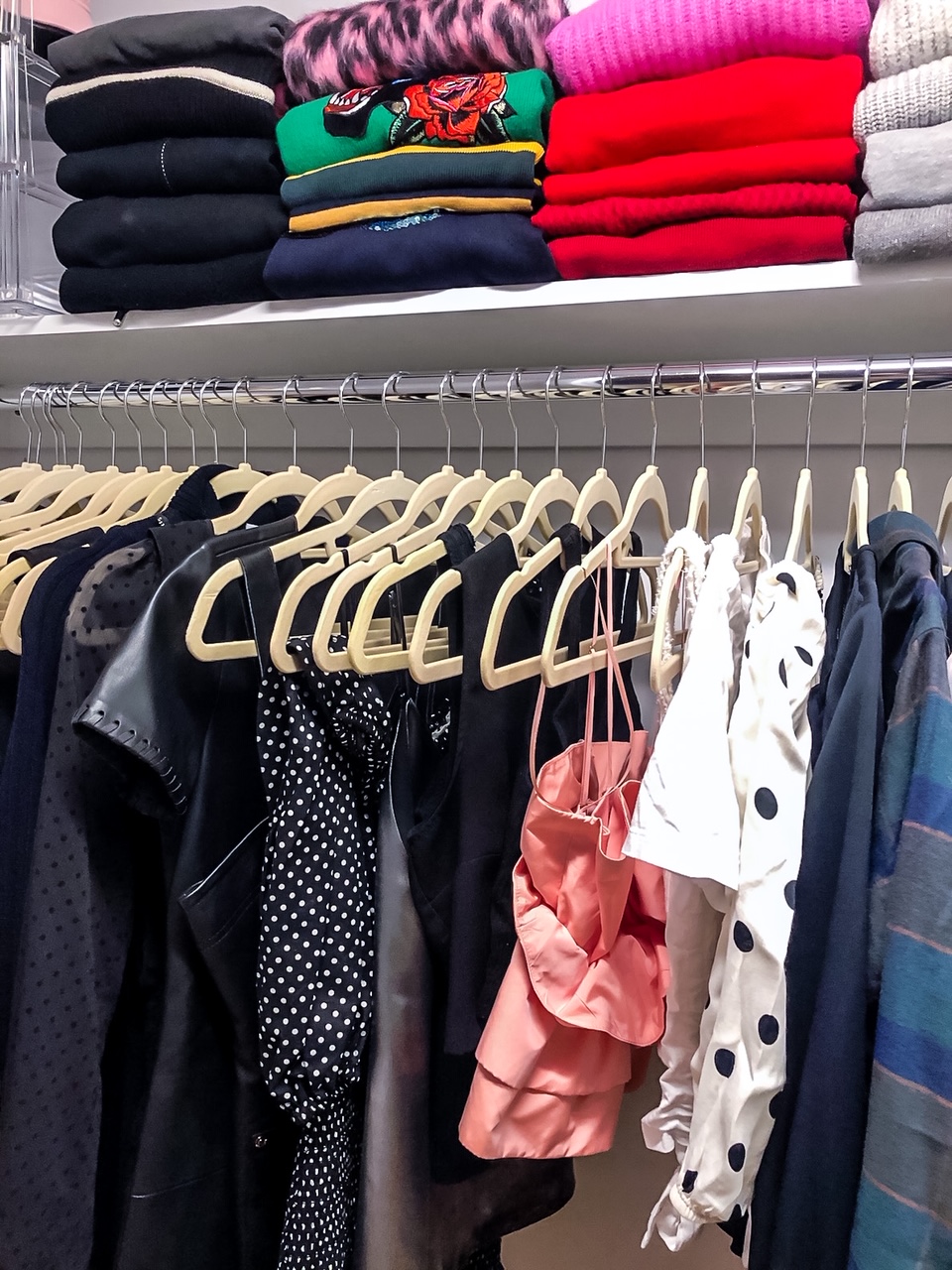 FOLD VS. HANG
To fold or to hang, that is the question. Answers below.

REMEMBER, some clothing types can go either way. Evaluate what you have and your space to figure out what's best for you. If you need help laying out what goes where, book a virtual appointment with me.

If there's something I missed, let me know in the comments section below.
FOLD
HANG
TOPS
Sweaters
Jackets
Basics
Button downs
Workout
Blouses
Flowy tanks
BOTTOMS
Shorter skirts
Maxi skirts
Jeans
Work pants
Shorts
Sweatpants
SETS, ETC.
Sweater dresses
All other dresses
Lounge sets
Jumpsuits
PJs
Bathing suits
Socks & Intimates