Explore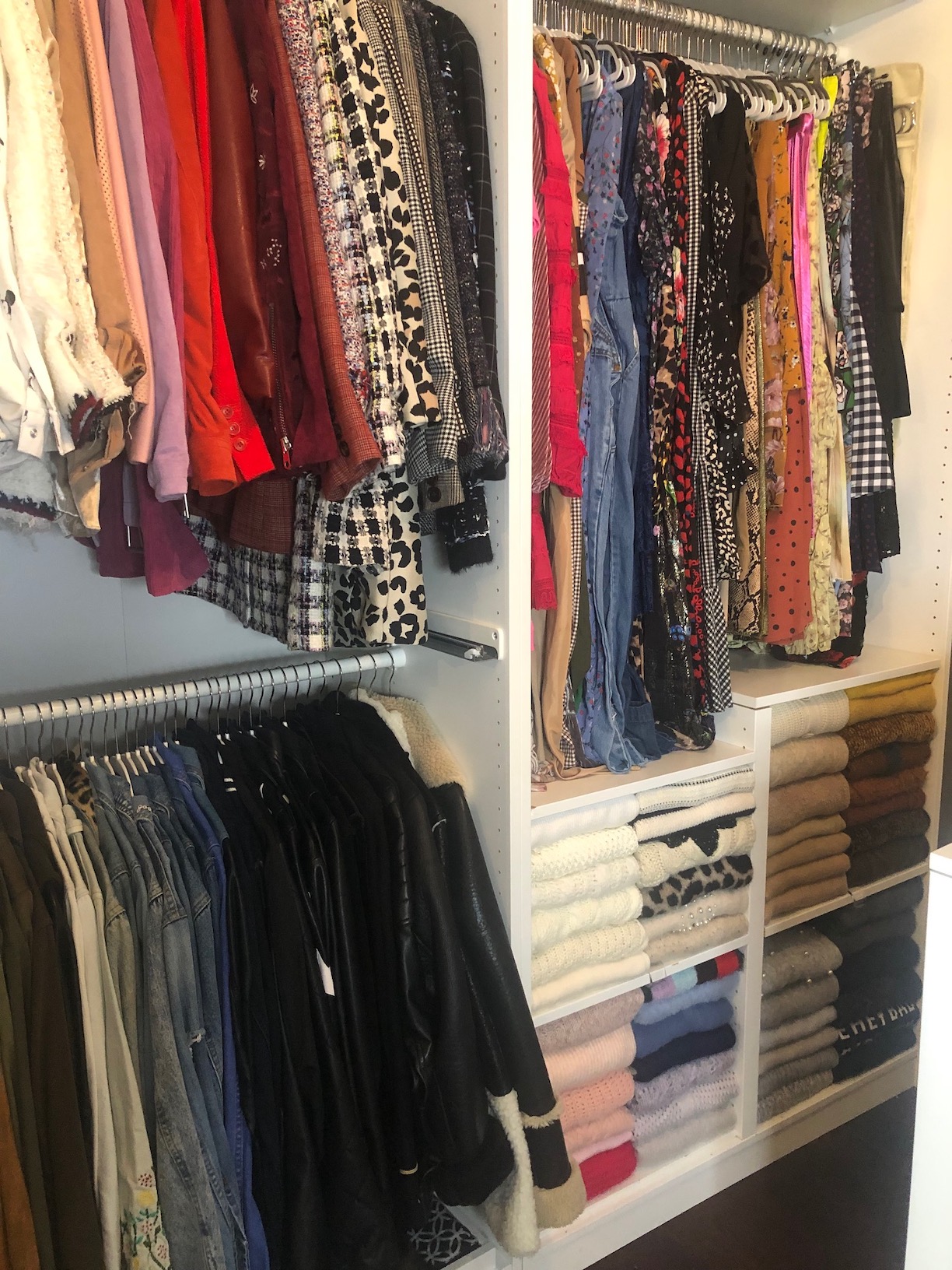 Influencer (Sized) Closets
So you're an influencer, or your not an influencer, or you're aspiring to be an influencer. Any way you slice it, one thing is for sure, you have enough clothes, shoes, and bags to be an influencer. So what's the best way to organize all of this?
Of course there are the normal steps you've read on my other blog articles and you've seen on Netflix's Tidying Up with Marie Kondo, so let's cover the exceptions:
Special Occassion Purchases and One Time Wears
Want to wear pieces just once and don't want to rent it from Rent The Runway? Received a piece for a partnership, specific post, or vacation and do not plan to wear it again? No problem. After your pictures are live and you're back home, put this item up for sale or give it away for donation, as a hand-me-down, or in an organic social/email sweepstakes. Make sure you're doing this immediately and then adding the item to a specific section of your closet/storage for sale/donation. Be sure not to keep pieces here beyond their relevant season. If it's a winter piece, once it's warm out, consider it a donation and get it out the door.
Designer Shoes and Handbags
Have a lot of designer accessories and don't know what to do with them? Display them. There are a ton of pre-made and custom shelving units out there that will help you display your best pieces in your space. If you need an apartment with an extra room to create a shoe/bag wall, so be it. When you're displaying your shoes, take them out of their boxes (these can be sold on Poshmark at low prices) and display away. Keep the dusters in a drawer to use when you travel and for potential re-sale over time.
I Have To Switch Things Up
That's cool with me. Consider severely switching things up - that's the best way to create new content after all. Trendy, statement pieces that aren't suitable year to year, clothing that no longer fits you like a glove, items that have even the smallest stain or rip - can all go, immediately. Decide by piece if this is throw, sell, or donation worthy.
I Have SO Much Stuff
If you're getting dressed, doing your daily skincare routine, changing your sheets, etc. and your eyes catch something that just do not like, don't look passed it. Pick it up and throw it out. If it's salvagable/on-trend, decide if you're going to sell or donate the piece. As always, act quick.
You Might Also Like